Top 10 best used hatchbacks 2022
Cars like these are easy to park, spacious, well-equipped and cheap to run. We pick out the best used hatchbacks
The humble hatchback has been the backbone of British motoring for several decades now. In that time the variety has grown exponentially and today you can buy a frugal hybrid or electric superminis, all the way up to a hot hatchback that has the power to rival sports cars. Family hatchbacks remain the best selling cars in the UK despite the rise of SUVs, due to their relatively lower running costs and versatility.
Because the cars below are some of the most popular models, there's a huge choice of second-hand hatchbacks. Not only does that mean that prices are reasonable but you should also be able to find a car that meets your exact specification and mileage requirements.
Some hatchbacks are very stylish, like the Mazda3, Peugeot 308 and SEAT Ibiza, so you don't have to buy an SUV or a sports car to get admiring glances. Nearly all the used cars on this list come with a sporty trim level with extra design touches and a more athletic feel.
Before you commit to a deal, make sure you read our guide to PCP finance on used cars. Once you're done reading this article, why not check out our lists of the best used small cars, used family cars and used SUVs?
The Skoda Octavia remains an excellent choice for used buyers across the generations with a mix of practicality and efficiency at a discounted price compared to its Volkswagen counterparts. Not only that, but the Octavia is larger than the Volkswagen Golf that it shares many components with. The latest Octavia still offers the previously popular diesel variant. However, new buyers are more likely to have picked a petrol, or plug-in hybrid model and so expect to see more of these on the used market.
Both the 1.0-litre and 1.5-litre petrol options are fuel efficient and powerful enough. The vRS option remains for those wanting more power and a sportier driving experience.
Find great deals on used Skoda Octavia models on BuyaCar.
It wouldn't be a list of the best used hatchbacks if it didn't include the evergreen Ford Fiesta. Britain's favourite car is a fantastic choice new or used and, at the time of writing, used Ford Fiestas currently start from just £7,500. Most of the cheaper ones have the naturally aspirated 1.1-litre engine, which should give you low insurance premiums, but the turbocharged 1.0-litre EcoBoost petrol engine is our recommendation. It's punchy and economical, and is probably the reason why only a minute number of Fiestas were sold with a diesel engine.
If you avoid the base-spec Style trim (as most buyers did), you'll get a large touchscreen with Apple CarPlay, Android Auto, Bluetooth and DAB radio, plus a heated windscreen and LED daytime running lights. Titanium adds more equipment, ST-Line brings a sporty look, Active gives rugged SUV-like styling and Vignale trim turns the humble Fiesta into a luxury model to take on the MINI and Audi A1. There's also the Ford Fiesta ST, which is our best used hot hatchback.
Partnership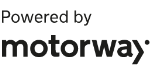 Need to sell your car?
Find your best offer from over 5,000+ dealers. It's that easy.
Find great deals on used Ford Fiesta models on BuyaCar.
The SEAT Leon became a sales success in its third generation as it was given the latest platform and technology to match the Volkswagen Golf of the time. The fourth generation again gets the latest technology from the Golf and has a wide range of choice for specification to fit most budgets, but with a slightly more exciting exterior.
All Leon models get a spacious interior and a choice of petrol and diesel engines; there is also a plug-in hybrid. If you want a sportier SEAT Leon you'll need to go to the recently formed 'Cupra' brand that sells their own Leon, but solely as a performance model.
Find great deals on used SEAT Leon models on BuyaCar.
Ford's bigger hatchback is also very popular with buyers, so there's a wide variety of used Ford Focus models. The brand has a dealership in every major town too, making maintenance and servicing straightforward.
The Focus received a refresh in 2021 with an upgrade in infotainment from the SYNC 3 to the SYNC 4 system. If you aren't so bothered about having the very latest technology, then pre-facelift models will be more affordable and so better value. If you want the latest SYNC 4 system you'll need to look out for the 2021 onwards facelift models. It should be noted that these are rarer due to supply shortages causing Ford to halt some sales of the revised Focus model.
Find great deals on used Ford Focus models on BuyaCar.
Although not quite as desirable as some other family hatchbacks, a used Vauxhall Astra is a great buy –in fact, we named it our Best Used Car 2021. Why? You get so much value-for-money with a used Astra. At the time of writing, you can get a top-spec Astra with a 148bhp petrol engine for the same monthly payment as a base-spec Focus on BuyaCar.
You're not missing out on equipment, either, as Vauxhall tries to attract buyers with generous standard features. All get digital radio, cruise control and electric windows all-round, but there are so many available that you can essentially pick your perfect spec, engine type and possibly even colour. There's an Astra Sports Tourer estate if you need the extra boot space too.
Find great deals on used Vauxhall Astra models on BuyaCar.
There are a few models that battle for the hatchback crown in the UK each year and the Volkswagen Golf is certainly one of them. Now seen as the go-to choice for many that want reliable and economical transport. The demise of the Ford Focus sales figures for fleet vehicles is driven, in part, by the strong residual values of the Volkswagen Golf; making them plentiful on the used market, but a little pricier than rivals on our list.
The VW Golf can be found in a wide variety of specifications and engine choices: from an efficient 1.0-litre petrol, to a plug-in hybrid, and a diesel as well. There are even a couple of sporty options for those that want performance without losing practicality. If you're budget conscious then the 'Life' or 'Style' models are the new names for the entry-level specification. The GTI, GTE, GTD, and R models are the sportier options, with the R-Line sitting between these faster variants and the entry specifications.
Find great deals on used Volkswagen Golf models on BuyaCar.
The latest Mercedes A-Class has one of the best interiors you can find in a family hatchback, as most of it looks to have been taken from the opulent Mercedes S-Class. It's a lot more modern-looking inside than the previous model, which has lots of buttons wherever you look, and the tech has advanced too. All A-Class models get an infotainment touchscreen and a digital instrument cluster.
It's more spacious in the rear seats and the boot is more accessible now, so the A-Class is slightly better suited to carrying passengers and luggage. Mercedes hasn't lost sight of comfort, either; the A-Class rides very nicely and is refined at motorway speeds. Plenty are available, so we'd avoid the slightly underpowered entry-level engines and choose Sport trim or higher.
Find great deals on used Mercedes A-Class models on BuyaCar.
When Hyundai first introduced the i30 it did little to ruffle the feathers of the popular hatchbacks manufacturers. Then with the introduction of the current generation, Hyundai took a giant leap and enticed new car buyers with competitive pricing and five-year warranty. For the used car buyer this means if you can find a model around three years old you'll drive away with some existing manufacturer warranty for added peace of mind.
Equipment levels are ample across the range although you'll want to look for a 'Premium' model if you want all the extras. Hyundai also offers an N-Line trim for those wanting sporty looks and their top of the range Hyundai i30 N for enthusiasts.
Find great deals on used Kia Ceed models on BuyaCar.
Not long ago, you might've been worried about buying a used electric car but the Nissan Leaf is well worth considering. The range of the standard car should be enough to only need to charge every few days, while the newer e+ version manages over 200 miles between top-ups. You can say goodbye to expensive fuel prices, and you'll save £150 a year in VED tax too.
Charging from home takes around 7.5 hours, so it's certainly feasible to plug it in when you get home and enjoy a fully charged battery first thing in the morning. Both versions of the Leaf are quick off the line, and all cars get sat nav and a reversing camera. The Leaf has proved reliable, and got a five-star safety rating.
Find great deals on used Nissan Leaf models on BuyaCar.
Like the bigger Golf, the Volkswagen Polo tends to hold its value better than rivals, perhaps because of its desirable badge and quality interior. You could quite easily mistake it for the Golf because it's only a little less spacious. The Polo may well be cheaper to run, with frugal engines and low insurance costs on less powerful models.
Unless you're hunting out the lowest possible insurance premiums, the turbocharged 1.0-litre TSI petrol is the pick of the range – offering sprightly performance and over 50mpg. SE seems to be the most common spec online, and even this model comes with parking sensors, digital radio and a touchscreen with smartphone mirroring. If you're looking at the Polo, the mechanically identical SEAT Ibiza should also be on your shortlist.
Find great deals on used Volkswagen Polo models on BuyaCar.
Check out our guides to the best used cars for £10,000 and the questions to ask when buying a used car.
Top 10 best used hatchbacks