PCP on used cars
What to think about when taking out a Personal Contract Purchase (PCP) finance agreement on a used car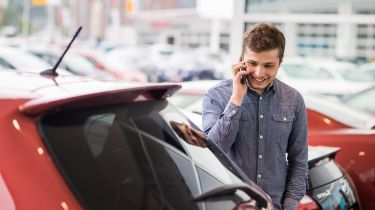 These days many people consider car finance as a way to get into their next motor – one common option is a Personal Contract Purchase plan (PCP). While it's a popular option when buying new, you can also opt for PCP on a used car.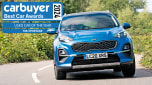 Best used cars: our 2024 Best Used Car Award winners
The underlying principles of PCP on a new or used car purchase are the same, but the details may differ. Manufacturer-backed financiers are still common, although dealers might have their own finance plans or use a third-party car finance company of some kind. In any case, you should think carefully about the details of PCP regardless of who the agreement is with. PCP has its advantages and disadvantages, so read on for our guide to used car PCP finance to decide whether it's the right option for your next car purchase.
Used car PCP – monthly payments
PCP deals typically involve an initial deposit followed by ongoing monthly payments over an agreed term. Deals usually span two to four years of monthly payments, but can vary depending on your agreement. At the end of the term you can either return the car, use any equity you've built up towards a new PCP deal on a different car, or pay a final 'balloon' payment to own the car outright.
The cost of borrowing using PCP is decided by the balloon payment. This is how much the car is expected to be worth at the end of the agreement. If you take out a three-year PCP deal, you essentially pay for the cost of the car minus its value in three years' time, at which point you can pay the rest if you want to keep the car.
Some lenders won't offer PCP on certain used cars because their final value will be either too low or too volatile for them to predict. You'll need to look at this on a case-by-case basis, but in general, low monthly payments are possible to get on used cars up to a few years old.
Used car PCP – incentives
As always with any new or used car purchase, paying the largest initial deposit you can afford will reduce your monthly payments. However, the best financial incentives are typically reserved for new cars and are rarely offered to used buyers.
New cars are often promoted with attractive PCP finance deals designed to increase sales. The terms can include 'deposit contributions' that supplement your initial deposit, low or 0% interest rates, and occasionally deals that don't require a deposit. However, it's rare for used-car buyers to get offers like these; the majority of used PCP deals require the buyer to come up with a deposit of between 10% to 25%. Additionally, used PCP deals are also likely to have a far higher interest rate, with the APR on some deals hitting double figures. That could make a nearly new car more expensive per month than an equivalent new one.
While car manufacturers have an obvious interest in increasing new car sales, they pay less attention to the number of used cars sold – that's of far more pressing interest to dealer franchise groups. This means used cars rarely benefit from the same promotional budgets as new cars and big purchase incentives are harder to come by.
Partnership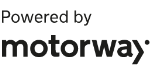 Need to sell your car?
Find your best offer from over 5,000+ dealers. It's that easy.
However, it's worth keeping an eye out for used-car sales events with the offer of a deposit contribution. It's rare to find such an offer in conjunction with a discount, though – dealer profit margins on used cars are often surprisingly slim and further reductions can be tough to negotiate. Cash is usually king if you want a used car discount.
Should I buy a used car on PCP?
It's worth remembering that, despite the lower price emblazoned on its windscreen, a nearly new car might not stack up quite so well on a PCP deal as a brand new model – and it all comes down to the incentives mentioned above.
A three-year PCP on a nearly new car might also be awkward in reality – if the car is several months old when you take possession, it means you will need to get an MoT test before you make your final monthly payment. For some brand-new cars, there are three-year PCP deals that don't require you to complete a first MoT test or pay for a third yearly service before you hand the car back.
Another thing to consider with PCP is that you may be obliged to get the used car serviced within the dealer network – there could be a clause within the small print which states that the car's guaranteed minimum future value may be adversely affected if you don't. Getting the car serviced elsewhere may also invalidate your car's extended warranty (if you've got one). Not all PCP agreements stipulate this, but many do.
The biggest advantage of PCP is that it enables you to drive a new car for a low monthly payment, and this advantage decreases with the age of the car. You may find that the lack of promotional incentives and subsidised interest rates mean a PCP on a car that's a few years old actually works out only a little less per month than a brand-new car. The difference may come with the size of the final payment, which will be markedly lower. However, many buyers choose not to make this payment and trade in for another new car instead.
If you plan to change your car regularly and will never make that final payment, a PCP might suit. However, if your intent is to own the car outright, it might make sense to pay for the car via a hire purchase agreement. This involves the whole cost of the car being broken into monthly instalments, plus any costs, less your initial deposit. Although dealer incentives on HP are hard to come by, some lenders offer low rates of interest – although it's worth comparing this to the cost of a loan from your bank or building society.
And when the time comes to agree a deal, you can find a little extra help from our guide to agreeing a great price.
Read our guide on how to budget for a new car
Car finance made simple