What is an HPI check?
Everything you need to know about HPI checks, the most common tool to prevent buying a car with a hidden past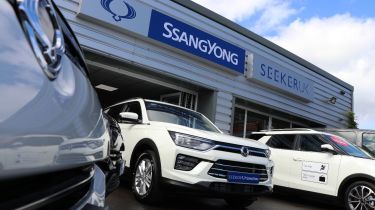 Paying for an HPI check is a reliable way of ensuring that you don't buy a used car with a hidden past. If you don't investigate the history of a car you're interested in buying, you could end up losing both the car and the money you paid for it. HPI is one of the most prominent companies offering this type of checking service, so much so that 'HPI check' is often used as the generic term for the process.
While it's normally standard procedure for garages to carry out HPI checks before accepting cars into stock, private buyers are most at risk if they don't look into a car's history before buying it. There are some services like the DVLA's free service to check on a vehicle's MoT history that will show a car's MoT history. However, while that service shows you a car's MoT pass and fail record, it won't tell you if it's been stolen or if it has outstanding finance against it.
Who does the HPI check?
Much like the fashion for calling a vacuum cleaner a Hoover, HPI has become a common name for vehicle history checks. HPI is one of the oldest companies in the industry and one of the largest, which is why you might hear someone using the term 'HPI check' even if another company, such as the RAC or AA, has actually provided the information.
The information on a history check is provided by databases from the DVLA, insurance companies and even the police. HPI and its rivals offer up to £30,000 in compensation to customers if they provide information that proves to be inaccurate.
What's covered by a HPI check?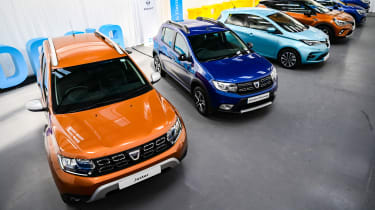 An inspection will tell you a lot about the condition of a vehicle, but little about its past and its provenance. This is where an HPI check comes in. Some of the checks detailed below are provided as standard in the price (usually around £20) or may be chargeable extras.
An HPI check will tell you whether the car is:
Recorded by insurers as being scrapped
Recorded by insurers as being written-off
Recorded by the police as stolen
Whether it's the subject of an existing loan (called 'outstanding finance')
It'll also tell you:
Whether the logbook has been stolen
Any previous changes of number plate
An inconsistent mileage history
The number of previous owners
Depending on the company, you can also get a more basic HPI check carried out on a car. While they're often more affordable than a full check (around £10), they're also much less detailed; as a rule of thumb, they'll tend only to say whether a car's been stolen or written off, and if it still has any outstanding finance. They also go without the compensation cover that is offered on some full HPI checks.
What's the significance of this information?
Without it, you're leaving yourself wide open to all sorts of consequences. For example, you might, without realising it, be buying a stolen car. Your ignorance will be no defence when the police take it off you.
The check may reveal whether a car has been cloned; that is, when it's been given the registration and VIN numbers of another car to disguise the fact that it's stolen. You'll soon know when you compare the information from the HPI check with the vehicle you're looking to buy and the details on its logbook.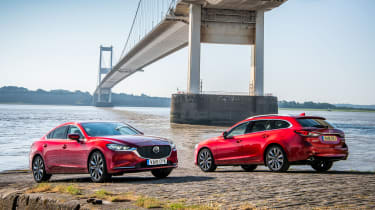 If you buy a car that has finance owing on it, the finance company, which owns the car until it has been paid what it's owed, will come to you for the money.
A car that looks okay may in fact have been scrapped (a car doesn't have to look like a wreck to be scrapped) . If you buy one, it'll and therefore be illegal to drive on the road. It may be an insurance write-off, making it difficult to insure. Also, because you didn't tell the insurer what the car's status was, it may not pay out if you go on to make a claim.
Some sellers 'clock' or wind back cars' odometers (also called mileometers). This is because they can get more money for a low-mileage car than a high-mileage one.
If it's been clocked, you won't know if it has missed important work such as a change of cambelt. Data from the National Mileage Register and from MoT records will help establish the car's true mileage.
How to do a HPI check
The AA and the RAC are among many companies and organisations that offer HPI and vehicle history checks. Search Google for more. Many vehicle check companies will send you the results by text while you're at the car, which is helpful.
A full check costs around £20 but you can pay less for multiple checks; handy if you're at an auction.
Make sure you have the car's details – VIN or chassis number, registration number, and make and model – to hand.
What doesn't a HPI check tell you?
A history check can only tell you what is on records relating to the vehicle. If information hasn't been revealed or shared, a HPI check won't help you.
A history check won't tell you who's owned the car or whether it's been serviced and when. You'll need to check the registration document for the car's previous keeper and the service booklet for evidence of service history.
To be sure the car is mechanically sound and to establish what work it may require, have it inspected by a qualified engineer – something we always recommend.
A vehicle history check is the best thing you can do and if it throws up any problems, politely tell the seller you are no longer interested in the car.
For more used car buying advice, read our in-depth guide for what to look for when buying a used car. 
Car finance made simple