How to test drive a car: top tips
A test drive is a vital step in the car-buying process but there are some important points to remember. Here's our advice on how to conduct a test drive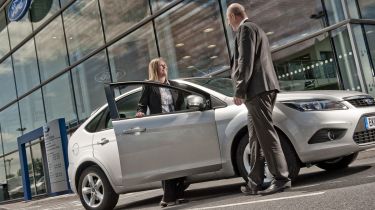 Once you've decided on the make and model of car you want to buy, an important stage in the purchasing process is taking one for a test drive.
It's all too easy during a test drive to ignore, or even miss, certain aspects of a car that you'd find annoying or impractical if you owned it. A short test drive in an unfamiliar car with a salesperson sitting beside you can feel very far from the grind of a daily commute or a long journey with the family.
Your heart can sometimes overrule your head too; if you have an attachment to the car prior to driving it, because you happen to like how it looks or it seems like a bargain, you may end up ignoring its shortcomings. Combine this with clever sales staff trying to persuade you the car you're testing is the perfect one for you, and a test drive can become an overwhelming experience.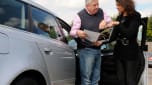 Questions to ask when buying a used car
Try to keep in mind what it is you want from your new car and whether the one you're test-driving actually delivers. Check that your must-have features come as standard on the particular model you're testing and that they have all the functionality you expect.
Most importantly, remember that you're in control. Buying a car is the second most expensive purchase most of us will ever make in our lifetime, so it's important to be satisfied with what you buy. As long as you haven't paid anything towards the car, you're free to walk away at any time; don't feel pressured into buying the car simply because you've taken it for a test drive - they exist to help you make a decision.
Our guide on what to look out for when test driving a car should help you avoid any potential pitfalls.
Am I insured?
Insurance is unlikely to be a problem, particularly if you're buying from a main dealer, but it's worth thinking about nonetheless. A dealer will want to take a copy of your driving licence for their records and should cover you fully on their insurance. If you're buying from a private seller, it's likely the insurance will need to come from your side.
You'll need fully comprehensive insurance to do this, and even then this is likely to only provide third-party cover when you're driving someone else's car. Make sure that you and the seller are happy with this. It's unlikely you'll have an accident on a test drive, but with third-party insurance, you may end up with the bill for any damage to the seller's car. A phone call to your insurance company before going out to test drive privately is usually a good idea.
Is it big enough?
You may think you'll be able to concentrate more easily on the car on your own, but if you're buying a family car, it's worth taking everyone along – it's not just you who'll be using the car, after all, and there may be practical aspects others will spot that you might miss on your own.
Partnership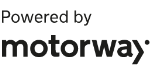 Need to sell your car?
Find your best offer from over 5,000+ dealers. It's that easy.
It's worth making a list of questions to tick off as you go along: is the boot really big enough? Can two adults sit in the front with child seats behind them? If you have a pushchair or golf clubs, or any similarly bulky items you regularly want to carry, do they fit in the boot easily? Ideally, arrange a family test drive and get some time on your own with the car.
Check for faults
If you're buying from a main dealer, any car they're offering for sale should have passed a comprehensive pre-sale inspection; even new cars can pick up minor damage during transportation. While this should have all been checked before it made it into the showroom or onto the forecourt, you're buying something worth thousands of pounds, so it's best to be vigilant.
While defects are often covered under warranty, insisting they're attended to before you drive away can save a lot of hassle later. Keep an eye out for scuffs or small chips to the car's exterior and wheels, as well as any signs of use or wear inside the cabin, including bad smells. Obviously, the condition of the car depends on its age but if you're buying new, the car should be perfect, inside and out.
Of potentially greater importance are the car's mechanicals. Check the engine temperature, either by the dashboard gauge or by placing a hand on the bonnet of the car. Is there a reason the seller isn't letting you start it from cold? A warm engine can cover up untoward rattles or starting difficulties.
Used-car mechanicals present potential problems, so you may want to consider an aftermarket warranty if the dealer does not provide one of their own. Even seemingly small niggles may cost you dear – there may well be a reason the dealer did not fix them themselves. If you still want the car despite any faults you find, either use them as bargaining chips to get the price down or ask the seller to remedy them before you buy. See our comprehensive guide on car purchasing for more details.
Inside the car
Despite this being a test drive, don't feel the first thing you have to do is actually drive the car. Get inside and consciously spend a few minutes getting the seat comfortable, the mirrors adjusted and the ventilation system angled how you like it. Familiarise yourself with the major controls, too.
Once you're happy, comfortable and understand how things work, start the engine and keep an eye in your mirrors for any signs of smoke. Next, turn the steering wheel fully to the left and right, listening for any clunks from the suspension.
Taking this measured, considerate approach before you drive the car can help you remain objective when it's time to drive. If you're still happy with the car at this stage, now is the time to take it for an actual drive.
Driving the vehicle
Make sure the car accelerates smoothly and brakes effectively with precision, and continue to listen out for strange noises or vibrations. Driving on a variety of roads is ideal – taking the car on fast dual-carriageways, slow country routes and stop-start town roads with speed bumps should give you an idea of how it behaves in most of the situations you're likely to be driving it. Don't forget to check the reverse gear engages smoothly as well – and consider the rear visibility when doing so.
Try to think about the type of driving you'll be doing in the car. If you mainly commute in town, do you really want the aggressively shifting sporty gearbox? If you're more of an enthusiastic driver, does the car have enough overtaking power for you?
Some dealers – particularly volume-selling car supermarkets – may be reluctant to give you an extended test drive. Be sure to explain to the seller that you expect to be able to fully assess the car before purchasing it.
The electrics
Make sure you spend a good deal of time checking the gadgets and features of the car. Advanced in-car technology is a wonderful thing, but it can be expensive to fix if it goes wrong. Does the air-conditioning blow cold? If the car you're looking at has extras such as heated seats, satellite navigation or Bluetooth connectivity, do they work as they should? Try pairing your phone to the car, or have the navigation on for a portion of the test drive. Some systems are more intuitive than others, and if you use postcodes to navigate by regularly, a system that won't accept them, or takes only partial postcodes, could be a real inconvenience.
You're not just assessing the condition of the car and its features, you're finding out how useable it is for you. Being stuck with the wrong car can be a daily headache, and extra time spent with the car before purchase could save you a lot of annoyance after you've paid for it.
Stay level-headed
If you've decided this is the car for you and everything works as it should, it may still be worth taking some time to think it over. A good night's sleep, the advice of a trusted friend or even a cup of coffee away from the dealership can give you the perspective to assess the car in the cold light of day.
If you're buying from a dealer, remember that they're there for your benefit and you can't ask too many questions, or take too long to decide. Asking for a second test drive is also perfectly reasonable. The seller will be grateful for your custom if you decide to purchase a vehicle from them.
It's often said that buying a car should be a pleasurable experience, but that's only partly true: test driving and choosing the car should be an objective process. Taking possession of and driving away in the right car is the pleasurable bit, and conducting a thorough test drive should help ensure you make the correct choice.
Check out our useful guide to the 20 car buying secrets that dealers don't want you to know and everything you need to know about the V5C logbook.
Best new car deals 2023: this week's top car offers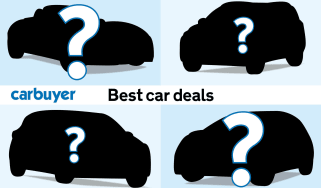 Best new car deals 2023: this week's top car offers
New 2024 Porsche Panamera – new looks, interior, and Turbo E-Hybrid model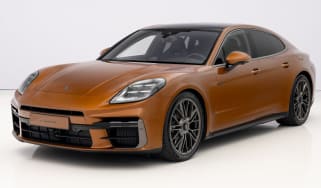 New 2024 Porsche Panamera – new looks, interior, and Turbo E-Hybrid model
Toyota Yaris Cross updated for 2024 – new tech, trim and hybrid option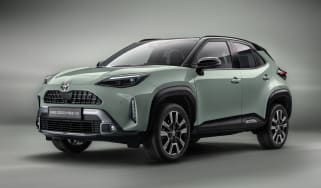 Toyota Yaris Cross updated for 2024 – new tech, trim and hybrid option