Buying a new car: top tips
Don't buy a new car without reading our top tips to help you keep a level head and get the best possible deal
Buying a new car can be a stressful experience even though it can also be quite exciting. It can be worrying for those who have little experience though, because a car is often the second-most expensive thing we ever buy, after a house. However, you don't need to be an expert at buying cars to get a good deal - and we're here to show you how.
In this guide we'll go through the whole process of buying a car, starting right at the beginning with the budget. Then we'll move on through which car to choose, what to look for when you're shopping, how to decide where to buy from and what to do once you're there.
Read on for all our top tips on buying a new car.
Establish a budget
Your budget will be the most crucial deciding factor in what car you end up driving. Make sure to look carefully at your finances and work out how much you can afford before you even think about buying a new car.
Remember that the budget you are calculating needs to include extras such as insurance, road tax and routine maintenance, and it's worth having a contingency plan for unexpected repairs as well. It can a pain working all this out, but once you've done the maths once, you'll more easily be able to do it for each new car that you consider.
If you're likely to use any kind of credit, be it a Personal Contract Purchase (PCP) or Hire Purchase (HP) agreement, a personal loan or credit-card payment, you'll need to know exactly how much you can afford to repay each month.
Having established how much you want to spend, you're in a great position to check the borrowing deals your bank can offer, to compare when a dealer offers you a Personal Contract Purchase or Hire Purchase option. It's worth remembering, though, that a bank loan may be unsecured, while car finance is typically attached to the car itself, which may be at risk if you don't keep up repayments.
Whoever lends you the money – even if friends or family are involved – you'll want to be sure your monthly payments are affordable. It's worth taking extra care to ensure that unpredictable 'life events' – such as a job change, redundancy or illness – won't leave you with an insurmountable problem, especially given recent events around the world.
Our tip is to calculate those monthly outgoings that can't be avoided, such as food, utilities, mortgage and any other living essentials, and compare it to your regular income. Once you've established how much this leaves for your car purchase, we advise reducing this figure by a third to provide a healthy margin for irregular costs such as holidays and celebrations, as well as a contingency for unplanned events.
What you're left with can be safely regarded as your 'car budget', but don't plan to spend this on the most expensive car you can afford. As well as paying for the car itself, this will need to accommodate the ongoing costs of insurance, road tax and, of course, fuel. There's also regular servicing to be accounted for, while occasional repairs can crop up.
If you're planning to buy a used car, while the purchase price may be lower, the cost of maintenance may be higher, as worn components need replacement over time. This is a particular factor when buying used prestige cars – a cheap used Porsche won't cost less to run than a new one and may cost significantly more. In specialist cases like this, it's worth seeking expert advice to establish exactly how much the necessary upkeep will cost you.
Take a look at resale values
It also pays to be realistic about how long you're planning to keep your car. If you intend to keep it for only a few years and then sell it on, it's definitely worth choosing a car that'll be worth as much as possible when you come to sell it.
Some cars are far better at holding their value than others and there are many variables that can influence their 'residuals' (residual values or RVs). You'll typically find that a low-specification version of a premium car, such as a BMW 1 Series SE, will be worth more in three years' time than a similarly priced non-premium vehicle with a high specification – for example, a Ford Focus Titanium.
However, non-premium cars with widespread appeal (such as the Focus) and fashionable cars (such as the Nissan Qashqai) have recently demonstrated improvements in their residual values. If judged well, it can end up costing no more to own a Volkswagen Polo for three years than a cheaper Kia Rio, simply because the Volkswagen will be worth more in three years' time.
Be careful with optional extras
The specification of a new car can have a significant bearing on how much it'll be worth in a few years' time, but you should always be careful when it comes to choosing optional extras. Although you'll be adding cost to your new vehicle, you may not be increasing its value.
There are some options that subsequent owners will expect a particular car to have. For example, before sat nav became standard on the BMW 5 Series, it would still have been seen as an essential item and cars without it would have been worth less. Generally, options that will have the most positive effect on a car's value are those that are popular with the majority of used-car buyers. Tasteful metallic paint colours almost always increase the value of a car, as do certain option packages – such as MINI's 'Chili' pack – that you'll rarely find the relevant car without.
It's wise to consider exactly where your car is positioned in the market. If you choose to add expensive leather to your Ford Fiesta, you're unlikely to see any of that investment back, as buyers don't expect superminis to be equipped with leather upholstery. However, if you fail to specify leather in your BMW 5 Series, you'll knock money off its value, as buyers of those cars expect them to have leather seats.
Consider the car's suitability for your purpose
Think carefully about how you'll use the car to guide your selection. If you have a family, you should consult them as they may think of things you haven't. If you have small children, for example, are your child seats compatible with the car and will you be able to fit in the front comfortably once they're in place? You can often check which child seats fit which cars by visiting child-seat manufacturers' websites.
If you regularly carry bulky items such as golf clubs or musical instruments, will these fit in the boot easily? Boot space is a crucial factor in determining a car's practicality. Check, too, how easy the boot is to load, as well as how hard-wearing its surfaces are; this can be as important as carrying capacity. Find out how easily the rear seats fold down and if they fold totally flat. If you're keen on DIY or regularly need to have a large, flat loading bay, a well designed seat-folding system can make day-to-day life significantly easier.
Whether to buy a petrol or diesel-engined car should depend on the amount of driving you do. Diesels are more expensive to buy, yet generally have better fuel economy than petrols, so if you do a lot of miles annually, a diesel may be the most sensible option. If you're more likely to use the car as a runabout and typically do fewer miles, a petrol car is usually better.
Think carefully about what bodystyle you want. Part of the reason for the popularity of SUVs is that their high ride height and seating position make getting in and out of them easy – this is especially helpful if you have mobility issues. It also makes it easier to put small children in their child seats and to buckle them up.
If you have an active lifestyle and regularly go on excursions – walking, surfing or mountain-biking, for instance – you may want a four-wheel-drive car to help you tackle poor road surfaces or access walking routes and beaches. If you're a city driver, think about how easy the car is going to be to park – a nippy supermini may be all you need. Drivers who head into central London frequently might also consider getting a car that's exempt from the capital's congestion charge.
It's well worth looking at the safety options that come as standard on new cars and those available as cost options. All cars have to meet tough safety legislation, but some brands offer systems such as autonomous emergency braking (which uses sensors to monitor for a potential collision and can apply the brakes) and blind-spot monitoring, which exceed mandatory requirements.
Have a look at how well your car performed in tests by Euro NCAP, the independent body that judges car safety. Cars are rated out of five stars and any model that achieves fewer than four is considered below standard. These days, some cars are awarded two sets of stars. One refers to the level of protection offered by the car in standard form, while the other is based on how well the car does in tests when fitted with extra safety systems, such as autonomous emergency braking.
Where to buy your new car
A range of methods exists for buying a new car. Buying online is a growing trend, but traditional dealers remain popular. If you're after a particular specification or colour, it may need to be ordered from the factory and it can take a while until the car arrives, but this does give you the satisfying feeling that you've had a car built just for you.
Buying from a dealer
Franchised dealers have knowledgeable staff and offer strong aftersales support. They usually specialise in just one, or maybe two, manufacturers, so they employ mechanics with expertise in these specific brands. Franchised dealers also offer the opportunity to see cars up close and make comparisons between different models and specifications. This can prove extremely helpful when choosing.
You should be aware that dealers have sales targets and separate targets for optional extras. This can mean there can be pressure to order options – or even a car – that you don't really need. Some pushier salespeople may also try to add extras without explaining their true cost until the last minute. Do your research before going to a dealer and make it clear you're not pushover – but do so politely so as to keep them on your side. You may find you get a tank of petrol or similar extras thrown in if you ask nicely.
Buying online or from a broker
These days, car brokers mostly work online and take a large amount of the hassle out of buying a new car for you. Brokers often source cars from franchised dealers and they can get you a significant discount. They're a particularly good option if you don't have an old car you need to trade in – but this can sometimes be taken care of, too.
However, if you order through a broker you won't get the expert advice and opportunity to see the cars in the metal that you get when you buy direct from a dealer. Brokers tend to make the buying process transparent, though, and you won't have the same pressure that dealer staff sometimes put customers under. Using a broker can be a great way to bag a bargain, if you don't mind 'buying blind' and waiting a while to see your car.
To see the sort of great deals on offer, visit our sister site Buyacar.co.uk.
Check the small print and documentation
Whichever way you buy a new car, read the small print – this isn't like downloading a bit of software and clicking 'accept'. The terms and conditions involved in buying a car may make for tedious reading, but they clearly set out your rights and obligations, as well as letting you know what to expect from the supplier.
Make sure you have a clear and final price – both for the complete car and the monthly payments if you're buying on finance. If you're buying a used car, make sure you have all its relevant documentation: past MoTs, the service book and the owner's manual. If you've negotiated any specific deals with the seller, make sure these are in writing. If they've promised you a set of mats or a tank of petrol and these haven't materialised, you won't have any recourse if there's no proof of the agreement.
If you're buying a car on finance, GAP insurance is well worth considering. This will make up any shortfall between what your car is worth and what you owe on finance should it be written off. Dealers often charge quite a lot for GAP insurance, but you can pick up a three-year policy for £100 or so from a third-party organisation.
Be wary of hidden costs. Dealers will often charge for number plates and delivery, so make sure you're aware of these and that they're included in the final figure before you sign.
Read our guide to the best new cars you can buy now. 
Best new car deals 2022: this week's top car offers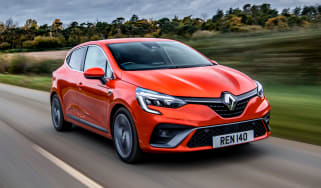 Best new car deals 2022: this week's top car offers
New electric MG4 hatch to start at £25,995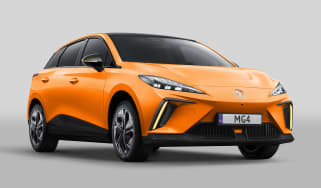 New electric MG4 hatch to start at £25,995
Kia EV4 SUV to take on the Volvo XC40 Recharge
Kia EV4 SUV to take on the Volvo XC40 Recharge