Car brokers: should you buy a new car from one?
Big discounts from new car brokers can be very tempting, but are they suited to you?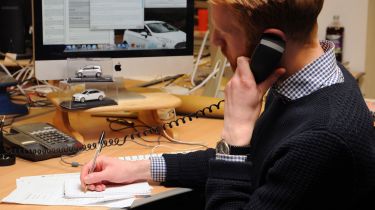 You might not ever have heard of a broker in relation to new cars, never mind thought about using one to purchase your next car, so what are they? Brokers buy new cars in bulk, often at reduced prices, and then pass some of these savings onto you.
By knowing all the industry tricks of how to buy large numbers of cars at lower prices than they would cost individually, brokers are likely to offer cars with discounts of between £1,000 and £5,000 off the manufacturer's original list price. They can also save money by having a smaller premises than a traditional dealership, often comprising a large parking area and just a small office.
The UK's top 10 best-selling cars
Most brokers specialise in new cars, but some are now offering used cars too, making them a good choice if you're not keen on spending time travelling from one forecourt to the next.
What to look out for
Some brokers may not offer the same range of facilities as a dealership. For example, they may not offer to part-exchange your old car or deliver your new one, although both of these are possible with the latest breed of brokers, such as our sister website BuyaCar.co.uk.
Some brokers offer the ability to buy a 'factory-order' car, which is a car built for you, in the exact specification you want. Others will offer cars that have already been built, and won't necessarily give you as much flexibility to choose options or the exact specifications a dealer could offer, although brokers do usually offer a range of specifications to choose from. For some buyer, this won't make a difference, but you should always ask your broker to put you in the picture.
Unlike a dealership, some brokers may also offer imported models, so we recommend asking the broker to confirm the car you're buying is in full UK specification before going ahead.
Some brokers also offer pre-registered cars, which means even if a vehicle has only delivery miles, you'll be documented as the second owner on the vehicle registration certificate (V5C). The vehicle's warranty will also begin when the car was first registered, so you'll lose the period between then and when it comes to you. Both of these factors can potentially affect the car's residual value when it comes time to sell or part-exchange it - but they can come with some very attractive discounts.
It's important to check the details of registration, including which owner you'll be and when the car was first registered if the broker is the first official owner. Buying from a dealership will almost always ensure you're the first registered keeper.
Should I go to a dealer instead?
There are several reasons you may prefer shopping at a dealer, including the added guidance you may receive, along with ordering a bespoke vehicle directly from the carmaker, but you may also be under more pressure to buy, as most sales staff work on commission.
If you're happy to choose from a list of pre-existing vehicles, the sizeable discounts available from a broker like Buyacar can certainly be worth considering.
However and wherever you decide to purchase a new car, our advice is to always read the small print. You can also take a look at our top tips to buying a new car to help with your decision.
Engine management light: top 5 causes of amber engine warning light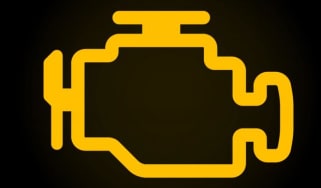 Engine management light: top 5 causes of amber engine warning light
Best new car deals 2022: this week's top car offers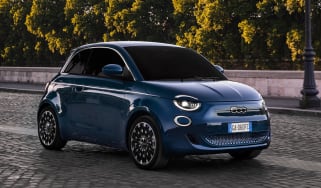 Best new car deals 2022: this week's top car offers
Top 10 cheapest electric cars 2022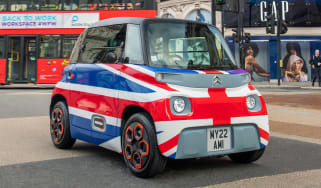 Top 10 cheapest electric cars 2022