Buying a pre-registered car: top tips
Choosing a pre-registered car can save you lots of money, but what are the pros and cons?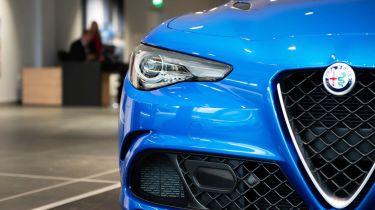 Some new cars are registered to dealerships before they're sold to customers. Known as 'pre-registered cars', they often come with significant discounts as a result. Buying a pre-registered car from a dealership can save you a lot of money, as long as you don't mind that you'll technically be the second owner. There are advantages and disadvantages to buying 'pre-reg', and here we provide all the information you need to know.
Just as car salespeople are paid bonuses for each car they sell, dealerships also get bonuses from the manufacturer for meeting sales targets. To meet them, dealers sometimes buy cars in bulk from the manufacturer, anticipating that they will be able to sell them on as pre-registered models. This satisfies manufacturers, who are keen to sell as many cars as they can, while the dealer uses the bonuses to help offset the discounts given to pre-registered cars on the forecourts.
New, used and nearly new cars: which is best for you?
Pre-reg cars used for test drives are referred to as demonstrators or 'ex-demo' cars. These cars are often loaded with desirable options plus dealer accessories. These can tempt some buyers away from a factory order and help the dealer meet monthly targets. As long as you don't mind that it's been driven on test drives, a demonstrator is likely to come with lots of equipment and even more of a discount than a regular pre-reg car.
This is because, while most pre-registered cars should be on just delivery mileage, ex-demos may have seen more use. The number of miles will be higher and it's even possible they could have minor scratches or stone chips. If you spot any issues like scuffed alloy wheels, the dealership should ensure they're rectified before you drive away.
For everything you need to know when buying a pre-registered car, read our guide and find out the right questions to ask.
Pre-registered cars: what to expect
When shopping for a pre-registered car, the typical discount can be from 5% to 15%, but will vary depending on how popular the model in question is and how much the dealership needs to get it off the forecourt. Unless a pre-reg car has been used as a demonstrator, it should have less than 200 'delivery' miles on the clock and be under six months old.
Pre-registered cars: disadvantages
If you're thinking about buying a pre-registered car, it's important to go into the deal with your eyes open. The reason these cars are discounted is that while they're new, you'll technically be the second owner on the car's logbook, or V5C certificate.
Although second-hand buyers are often aware of how pre-registering works, this does mean that your new car could be worth less on the used market, as you won't be able to list it as a 'one careful owner' car when it's time to sell or trade in.
When's the best time to buy a new car?
It's also important to know that manufacturer warranties begin from the date a car was first registered, not when it was sold. This shouldn't be a concern if the car is only a few weeks old, but you may have reservations if it's already several months into its warranty, so make sure to ask. A car sold six months into its warranty should be priced to reflect this.
Take insurance into account as well. If a new car is written off in its first year on the road, most insurance policies will replace it with another brand-new car. You have to be the first registered keeper of the car for this to happen, though, and this won't be the case if you buy pre-registered. If a pre-registered car is written off in its first year, you could find yourself seriously out of pocket, as the insurance company's valuation is likely to be for a two-owner car. This may be significantly less than the price you paid for it.
A GAP insurance policy can solve this problem and our comprehensive guide to GAP insurance should provide all the information you need.
Make sure you get the logbook (V5C certificate)
When you buy a pre-registered car, the dealer has to inform the DVLA that its ownership status has changed. It may sound obvious, but make sure you get the 'new keeper supplement' section of the car's logbook as well as the sales receipt. While dealers can register the sale of a car with the DVLA online, they should still give you this section of the paper V5C certificate.
Many pre-registered cars are bought through brokers. While this route can offer even greater discounts and most brokers are reputable, some have been known to wait for six months after they've sold you the car before sending off the relevant forms to the DVLA, as a technicality means this can bring them advantages. If you haven't received your V5C logbook from the DVLA within a couple of weeks, contact the broker to ensure they have sent them.
How to buy a pre-reg car
If you're fairly sure what car you want and are considering buying pre-registered, do a bit of research online. Knowing if a car is about to be replaced or facelifted, or receive improved standard equipment, can give you good haggling power; dealers don't expect most customers to be armed with knowledge like this, so use it to your advantage.
One final thing to consider when buying a pre-registered car is that these cars have already been built. This is good news in some ways, as you'll be able to drive the car away almost immediately. The bad news is that you're limited in terms of the car's colour and specification. Pre-registered cars are usually fitted with the most popular options so they sell easily. This means if you're after a particular extra or an unusual paint or interior colour, you may want to look at other buying routes.
Ex-demo cars: what to look for
Ex-demo cars should be in excellent condition, despite the test drives they'll have been used for. Even so, because of their nature, you should inspect any ex-demo car you're thinking of buying very closely. First of all, be aware that mileage is likely to vary more than with a pre-registered car, so be sure to check exactly what it is. Look for any scuffs or wear inside and examine the paintwork closely in daylight. Even being parked under a tree or close to a bush may have slightly marked the paint and cars have been known to pick up swirls and marks from being washed with incorrect brushes. If you're buying a 4x4 or SUV, have a quick look underneath to check for any signs of mud or scrapes that could indicate it has been demonstrated off road. If you find any imperfections, use them as bargaining chips.
Pre-registered cars: final thoughts
Buying a pre-registered or ex-demo car is a great option if you'd like to get behind the wheel of a new car and aren't too fussed about its exact specification or being its first keeper. Provided it's in showroom condition and you're aware of the implications when you come to sell the car or trade it in, pre-registered cars can make for a bargain buy.
Do, however, be sure to crosscheck the cost of a pre-registered or ex-demo car against the price of a brand new one. The manufacturer of the car in question could be offering big incentives, such as deposit contributions or discounts, to customers buying new. If you're interested in a car that's available brand new with discounts equal to the value of the discount given on an ex-demo or pre-reg example, there's no real advantage in buying one of the latter.
For up-to-date deals on pre-registered cars, visit our sister site Buyacar.co.uk
Speed awareness course: how much does it cost, how long does it take and how do you do one online?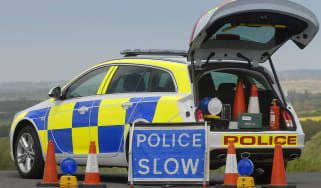 Speed awareness course: how much does it cost, how long does it take and how do you do one online?
New car delivery times: how long will you have to wait?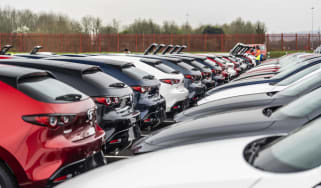 New car delivery times: how long will you have to wait?
Best new car deals 2022: this week's top car offers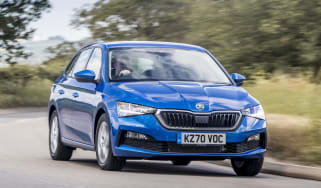 Best new car deals 2022: this week's top car offers