New, used or nearly-new: which is best for you?
Deciding which is best for you is a tricky thing to do. We summarise the pros and cons to help you choose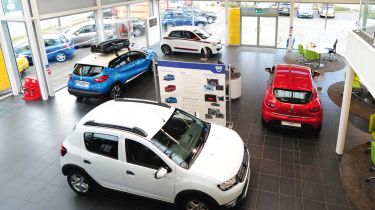 Changing your car isn't a decision to be taken lightly. There's a wider choice of new cars available now than ever before, but what about buying secondhand?
Britain's car market is absolutely flooded with used cars of all ages, so would-be buyers are bound to find something that fits even the most meagre budget. But if your purse strings aren't quite so tightly bound, a brand new car might not cost much more than one that's a few years old. There are many pros and cons to each, and this guide aims to help you navigate what can be quite a confusing maze.
Your car buying choices
Essentially, there are three categories to choose from. A brand-new car yet to be registered and driven on the road, a 'nearly new' car that's less than three or so years old, or an older used car.
Which car should I buy? How to decide
When you consider how many brand-new cars are registered in the UK every year – around two million in 2017 – you may find it surprising that so many people have tens of thousands of pounds just lying around to spend on a new car. The truth is, of course, they don't. Very few people pay for brand-new cars up front – thanks to the advent of PCP financing, there's very little need to.
To finance or not to finance?
The vast majority of new cars in the UK are bought on finance – about which you can find out more here – which spreads the cost over a number of months or years. In many cases, the most cost-effective deals are based on using your new car for three years.
PCP deals take into account how much the car is expected to be worth after your period using it – and you only pay that figure if you choose to buy the car outright when the finance deal ends. In effect, you're covering the value lost by the car during your time with it, plus any interest and fees charged by the finance provider.
New car options: what do I choose?
What many forget is that cars keep on depreciating beyond the duration of a typical finance deal. A car that's six months old might have a healthy discount compared to its new price, but you might find its monthly cost works out to b similar, because it'll be worth less money at the end of the payment plan.
What's more, if you eschew finance altogether and pay out of your savings, the initial saving from buying used might be nearly wiped out when you come to sell – most cars are over 10 years old before their depreciation begins to slow.
New or pre-registered?
If you decide that a new car is right for you, you may want to consider a pre-registered model, rather than commissioning one brand new. Franchised dealers often buy cars from the manufacturer they represent, registering them as sold in a bid to increase sales figures. Once they receive their registration number, these cars are sometimes put into service as demonstrator or loan vehicles, but many simply sit in the showroom or in a storage compound with their numberplates in the boot. Some may only be driven off the transporter and will be essentially brand new, but are effectively sold as secondhand – often at a substantial discount.
Choosing pre-registered undoubtedly restricts your choice when it comes to specification, colour and optional extras, but a franchise may offer a surprising amount of pre-registered choice within its dealer network. What's more, because the dealer owns the car, it has full control of its price. So, put your negotiating hat on and haggle as hard as you can.
Remember, though, that the headline deals to draw people into the showroom for new cars – 0% finance, hefty deposit contributions, free insurance and servicing etc. – are typically granted by the manufacturer and almost never apply to pre-registered cars. We suggest that you compare your chosen nearly-new car against its brand-new equivalent to check that the figures stack up.
The older option
If newer cars don't tempt you, bear in mind that the older you go, the more expensive a car's maintenance is likely to be. The majority of cars over three years old are out of manufacturer warranty, although Hyundai and Toyota both offer a five-year warranty (with no mileage limited for Hyundai) and Kia provides a seven-year/100,000-mile policy. However, few warranties cover wear-and-tear items such as brakes, clutches or tyres, and these require replacing as the miles rack up. Bear in mind, too, that cars have made huge bounds in fuel-efficiency in recent years, which could make a big difference to your running costs.
Read on for the pros and cons of used, new and nearly-new cars explained in detail:
Pros and cons of buying a new car
Pros and cons of buying a nearly-new car
Pros and cons of buying a used car
2020 scrappage schemes: the complete guide
2020 scrappage schemes: the complete guide
Best new car deals 2020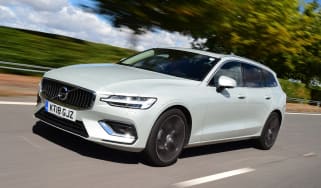 The UK's top 10 best-selling cars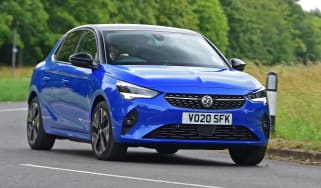 The UK's top 10 best-selling cars