How to negotiate a car price: top tips
Does the thought of haggling for the best new car price make you anxious? Read our guide and relax!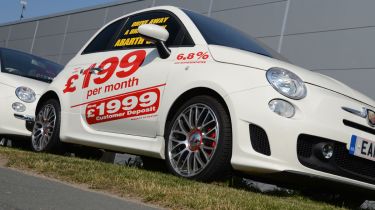 It's often said that purchasing a new car is likely to be one of the biggest financial decisions you'll make, second only to buying a house. Even buying a cheap car means spending a substantial amount of money, so you should never be afraid to negotiate for a better price on a new or used car.
The most important thing to remember when haggling for a new or used car is that confidence is key – you shouldn't be embarrassed to negotiate the price down; the worst that can happen is for the seller to refuse your offer. There are a variety of ways to negotiate with salespeople and remembering that you are both working towards the same goal – a completed sale – is key.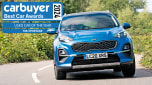 Best used cars: our 2024 Best Used Car Award winners
You may be tempted to negotiate a car's price by offering to make a cash purchase, but this is actually less tempting for most dealers in the UK as they make additional profit on finance sales. This can make deals done through finance more lucrative, but it can also help to secure a discount. 
Although there is no fixed percentage of discount you should aim for when buying a car, you should go into the negotiation with a target in mind. This helps you keep focused on what you want to pay. Salespeople have a job to do, and if you are clear about what you want, it allows for transparent conversations. Try to show some willingness to negotiate, and remain realistic. If your offer or the amount you want to pay per month is immediately denied, then ask what they can do, and work from there.
Due to supply shortages and high demand for used cars, you may find that dealers are less willing to offer a discount. Remember though, there is always a deal to be had, even if it isn't as generous as a few years ago.
In order to get the best deal you can, you should do some homework before you start negotiating. Read on for our guide on how to prepare and negotiate a better price for your next car…
Doing your homework to choose a car
When you're in the company of a car salesperson, it's of enormous benefit to have made a clear decision on exactly what car you're after. This should be in your mind at the very beginning of your car-buying process.
When test-driving a car, or even looking at them online, pay specific attention to which aspects you like, and which you dislike. Build a shortlist of cars up and then eliminate them one by one. Once you've settled on a final choice, you're in a position to decide on specifics, like your ideal specification, colour and whether you want a manual or an automatic gearbox. The more specific you are with what you want, the stronger your position in the showroom.
Of course, there's a huge number of cars on the market, and we've created a guide to choosing a car that's right for you. We can also guide you through the many desirable features you can choose, with our feature about optional extras.
Partnership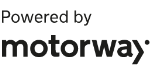 Need to sell your car?
Find your best offer from over 5,000+ dealers. It's that easy.
If you've decided on your perfect car there are useful steps you can perform before visiting the dealership. Manufacturer websites will list any offers including finance rates and deposit contributions. Although 0% APR deals have mostly vanished from the market you may still find the occasional deal. Remember a low-interest rate deal can be just as good as money off the headline price of a car, because you will pay a lot less interest on your purchase over its duration of several years.
You may also find special editions available – these cars are often only on sale for a limited period, but can add desirable features for very little additional money.
Know the price
Before you can negotiate, you need to know what the official recommended price of the car is. It'll usually be listed on the manufacturer's website, and most carmakers publish brochures and price lists that outline the purchase price of a car and any optional extras available.
Having a specification in mind, and knowing the manufacturer's recommended price for it, puts you in a strong position to negotiate. You can also immediately pick up on any attempts the dealer might make to sell you a different model. Although we would suggest you remain open-minded and not get tunnel vision of a particular specification unless there is something you really need. Shortages of components have left many manufacturers reducing their model lineup and some may keep this more focused range even as supply increases to streamline the options available.
Keep calm for a better deal
Car salespeople are generally pleasant and approachable as it is their job to talk to people. Although they are trained to build a rapport with you to help get a sale, you should always remember that you have a goal in mind. It is important to remain focused on the deal you want, while also trying to build a relationship with the sales staff.
Never lose sight of your objective. You haven't visited the car dealership today to make a new friend, although this can often happen as a happy fringe benefit. Your sole reason for sitting at the salesperson's desk is to get the best deal possible while their job is to maximise profit for the company.
If the first deal a salesperson offers you actually exceeds your expectations, try not to make this immediately obvious. Instead ask them to talk you through the deal, and make sure it is as good as you believe it to be.
Play your cards close to your chest
A dealer will usually offer a better deal on a car that already sits in their stock than one that has to be ordered for you specially. However, you should note that due to the long wait times for new cars, dealers need to maximise the money they make on the cars they have. Don't commit to a particular vehicle, but express interest if you see one that matches what you want, and then see if a deal is likely.
If you are looking for a vehicle with a particular option like heated seats or folding mirrors, and happen to see one on the forecourt, it is advisable to keep this to yourself, at least at first. Mentioning a particular vehicle on a forecourt will likely make sales staff focus on that one car, and not mention a near identical model that could be offered at a better deal.
Don't be afraid of finance
If you're planning to buy your new car outright, it may be wise to initially conceal this from your car dealer. It's usually in a dealer's interest to sell cars on finance, as there are often manufacturer-subsidised incentives that can make these packages quite attractive.
While being receptive to the idea of finance can pave the way to an improved offer, don't be completely dismissive of the dealer's financial packages. In some cases it really is cheaper to use finance provided by the dealer than to borrow money from your bank. Our guide to car financing explains the options open to you.
Remember that until you sign for anything, you can walk away from the deal at any point. An equivocal 'I'm not sure yet' can often help negotiations; until the contracts come out, how you're going to be paying for the car is your business, not the dealer's.
Be nice
While car dealers are likely to be friendly and you need to be aware of this, playing hardball and coming across as aloof and stand-offish can dent your chances of getting a good deal. Entering into negotiations when buying a car can be compared to an elaborate dance, as you and the dealer work out where the other stands. Be sure to maintain friendly relations throughout this process, as the better the deal you get, the less money the dealer will make when it comes to bonus time. If they like you, they're likely to give more ground.
Don't rush
It's all too easy to buy a car in a rush: the alluring nature of a new car can be strong, as can buying motivations like a growing family or a new job. Whatever you do, keep it to yourself if you need a car quickly. If a dealer is given the impression that you're desperate for a car, they may feel that they needn't offer their sharpest deal to get your custom.
Do a background check
If you're buying a used car, be sure to run a background check on it. Companies like HPI, the AA and the RAC will make sure there's no outstanding finance on a car and it hasn't been stolen or written off. All they need to do this is a number plate. While many dealers will provide background checks on the cars they sell for you, a quick phone call to the checking company to confirm the details provided is always a good idea. If any problems do show up, walk away from the deal politely, but immediately.
Get a detailed quote before haggling
Make sure you know exactly what you're negotiating for when buying a new car. Some salespeople may use what's known as a 'stacked deal'. This is where they include loads of options (which you may or may not want) such as paint protection, floor mats or an extended warranty, before removing these items to drop the price when you start haggling. This allows you to think you're getting a great deal and are an expert negotiator, when in fact it's the dealer who's deploying their (slightly underhand) skills. Our insider tips on the tricks used by car dealers should give further help in this area.
Ask for extra
If the dealer is adamant that there's no room for negotiation on price, you can still ask for some freebies to be thrown in. 
It isn't just the headline price or the interest rate that you can negotiate on, but all the extras. Floor mats, fuel, and even paint protection can be worth negotiating on as part of the deal.
Shop around
It can be of great benefit to buy from a dealer close to where you live, as it makes life easy if you need to report any issues with your new car. Warrantable items can be attended to with greater convenience, and servicing is made simple, too. Nonetheless, getting quotes in writing from a number of dealers from the same manufacturer or franchise before showing these to your local dealer can help significantly when it comes to negotiations – even if they can't better the deal offered by other dealers, they may be able to match it.
No matter whether you are looking to buy a used Fiat or a new Ferrari, remember to simply ask for a deal. Once you've started the conversation you'll be on the right track to negotiating the price you want.
If you're unsure about buying from a main dealer, take a look at our guide to buying a new car from a main dealer for all our top tips
Money-saving tips when buying a car