How to avoid car depreciation
Our guide to car depreciation gives you the lowdown on how to minimise this inevitable aspect of car ownership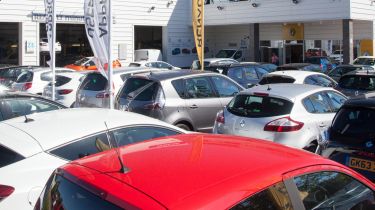 Very few of us buy a car with the intention of keeping it for more than a few years: with about 75% of cars in the UK bought on finance and most of these deals running for three years, selling or trading in a car and being faced with its depreciation is a fact of life for the majority of motorists.
All cars depreciate: from the moment you drive it off the dealer's forecourt, a car is considered 'used' and begins to lose money. Depreciation is defined as the difference between what you paid for a car and what it's worth when you sell it on. The value of your car on the used market is referred to its residual value.
Slowest-depreciating cars on sale
Cars lose the greatest amount of money in the first three years of ownership, after which time the rate of depreciation typically slows. There are, however, things you can do to minimise how much your car will have depreciated by when you come to sell it on.
Depreciation factors
If you're thinking of buying a new car, it's sensible to research before you buy what its residual value is likely to be in three years' time – although do bear in mind that the slowest-depreciating cars are often more expensive to buy than their faster-depreciating counterparts.
Aside from the model of car, mileage is also a big factor in determining a car's used value. High-mileage cars can be worth thousands of pounds less than the same model with below-average miles on the clock. It's worth mentioning, however, that a car with unusually low mileage may have been used so infrequently that it's likely to have problems later in its life.
Your car's condition will also have an impact on what it's worth. Buyers tend to be put off by car-park dings, tatty interiors and scuffed alloy wheels, so taking care of your car and keeping it clean and tidy can pay dividends when it's time to trade in. Cars that have a whiff pet odour or cigarette smoke are also likely to be worth less on the used market.
Generally speaking, buyers like models with good fuel economy, so these tend to be worth more on the second-hand market. The same is true for road tax: there are a lot of otherwise excellent cars languishing on dealers' forecourts, because they were built before road-tax rates became based on vehicle emissions. Many buyers are averse to purchasing a car with a high annual road-tax bill.
If you're thinking of buying a car that's about to be replaced, this is likely to have a negative impact on its used value, too. Make sure you research if the car you're thinking of buying is an outgoing model, and expect to get some sort of discount from the dealer if this is the case. It can be worth seeking out special edition models too, as desirable extra kit like leather upholstery and sat-nav can boost a model's residual value.
Keeping your car depreciation rate low
As outlined above, choosing the right car in the first place and keeping it in good condition are the easiest things you can do to help ensure it retains the most value. It goes without saying that cars should be serviced on time, but make sure you keep all your receipts, invoices and details of any work carried out, as a full service history can also help with used values.
Our list of the slowest depreciating cars on sale today details the top 10 cars with the best residual values.
For more help on buying a car, check out our guide on when to buy a car, how to buy a car and how to negotiate a car price.
Cupra Formentor SUV review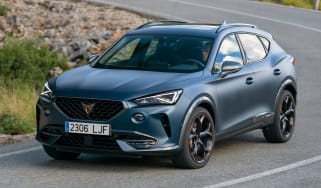 Cupra Formentor SUV review
2020 Volkswagen ID.3 hatchback: base model starts at under £30k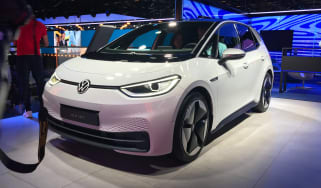 2020 Volkswagen ID.3 hatchback: base model starts at under £30k
Audi Q8 gains plug-in hybrid versions with 28-mile electric range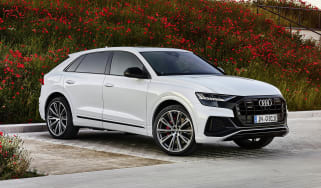 Audi Q8 gains plug-in hybrid versions with 28-mile electric range