Top 10 slowest-depreciating cars on sale 2022
Here are the cars that hold their value best in the UK - the slowest-depreciating models you can buy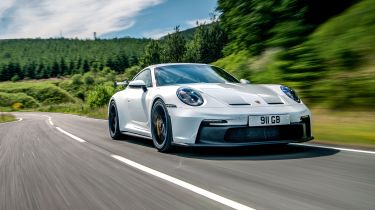 It's all very well calculating your car's fuel economy and tax costs, but one of the biggest running costs of a brand-new car is depreciation - or how much value your car loses over time.
Depreciation affects everyone who buys or even leases a new car, because the value of the car affects PCP and PCH payments as well. This is because the dealer and lender base their finance calculations on how much they will be able to sell the car for when they get it back after the finance term.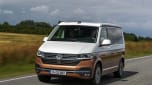 How to avoid car depreciation
There are some cars that actually appreciate rather than depreciate – they go up in value. These models are always exclusive, high-end models that are sold in very low numbers. They appeal to collectors and aren't simply a mode of transport; like an antique piece of furniture, a unique jewel or a limited-edition watch, the fact you can't simply buy another means they go up in value. These models are very much not the norm, though.
There are lots of factors that decide if a car will depreciate slowly or quickly. These include the brand, the engine, the trim level and even the colour. Things such as mileage also affect values, but this is variable and follows a pretty set path – the more miles, the less the car is worth. To keep things equal, the cars below are all measured on a typical three-year/36,000-mile duration. 
Our data comes from CAP HPI, which provides a percentage figure for how much of the car's original purchase price will be retained after three years or 36,000 miles. It gives us a good baseline to find out the slowest-depreciating cars.
The majority of models that hold their value tend to be high-end sports cars and luxury cars, because the buyers of these models are more likely to be collectors and car enthusiasts. Plus, since fewer of them are made, they tend to be worth more than mainstream cars where the market is awash with different examples.
This means the list below includes many of these kinds of cars, but we've also included a section below for honourable mentions - cars that many people might be able to afford, but will hold their value well compared to rivals of a similar size and price.
The Porsche 911 is the benchmark car for slow depreciation. Older models are now worth far more than they were ever sold for as new cars, and even the latest models retain an average of 72% of their new value after three years. The most depreciation-proof model in the range is the 911 GT3, the high-performance model aimed at enthusiasts and track day fans, because it retains over 81% of its value.
The 911 is a brilliant car no matter which version you choose, and perhaps part of the reason it holds its value so well is that many owners decide that they don't even want to sell – it is in many ways the perfect sports car.
The new Range Rover hasn't been on sale for long, but it's clear values are holding up very well. It's able to hold on to up to 72% of its value in certain trim levels – the SE and HSE models are best, because they have loads of standard equipment and are very luxurious but don't have the huge price tag of the high-spec Autobiography versions. The top V8-powered models retain around 60% of their value, which is decent, but the mid-range 3.0-litre petrol mild hybrids are actually best for depreciation according to CAP HPI's data.
Partnership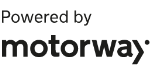 Need to sell your car?
Find your best offer from over 5,000+ dealers. It's that easy.
The Range Rover is a very luxurious, comfortable and spacious car with a very prestigious name, which explains its strong residual values.
Porsche has an incredibly strong brand and this means that even its newest models depreciate very slowly. The Taycan Cross Turismo is a slightly niche variant of the brand's new electric car with raised suspension and a slightly more SUV-like look. It retains around 70% of its new value after three years or 36,000 miles and the Turbo S model, which is the fastest in the range, is the best for residual value.
The Taycan is one of the best electric cars you can buy, as it has all the luxury and performance of Porsche's best sports cars but with an electric set-up with plenty of driving range and stunning performance.
The Range Rover Sport is a step down the ladder from the full-fat Range Rover above, but it's very nearly as luxurious, is available with seven seats and is a bit cheaper to buy. Residual values sit at around the 65% mark across the range, and like its bigger sibling it's the HSE version with the 3.0-litre petrol mild hybrid that depreciates the slowest.
The high-performance V8 models drop to around 60% of their new value after three years according to our data, but even these £100k-plus versions are surprisingly resistant to depreciation.
The Aston Martin DBX is one of the best-handling SUVs you can buy, and it comes with stunning performance, a luxurious interior and dramatic looks. It also holds on to its value incredibly well, with a retained figure of 69.9% after three years or 36,000 miles.
This is much better than the brand's sports cars – although if you look back in time a bit, you'll find that there are many classic Aston Martin models that are now worth more than they were ever sold for when new. The brand's connection with cinema and its widely praised design means that its cars are very desirable.
The Porsche Panamera will retain over 69% of its value after three years according to our data. The model that depreciates the most slowly here is the 2.9-litre petrol V6 version, but the body shape doesn't matter too much – you can choose either the normal model or the Sport Turismo estate version.
The Panamera is a large, practical car with room for four adults to travel in comfort. It's fantastic to drive and more spacious inside than a 911, so it appeals to those with families that still want to experience the best of Porsche's high-quality, exciting cars.
There are all kinds of McLaren models that offer supercar thrills and are perfect for track days, but the GT model is the best for slow depreciation. Perhaps it's more desirable to buyers because it has a big boot – you don't often find a 420-litre space in a car that looks as sleek and sporty as this.
It still has supercar performance, too, since there's a mid-mounted 612bhp V8 engine. It provides fantastic performance to go along with the car's brilliant handling. The GT is able to hold on to just under 69% of its new value after three years, according to our data.
This isn't even the last Porsche on this list and it's already clear that the brand has depreciation completely figured out. The Macan is one of the most mainstream and affordable models in Porsche's range, yet it's still able to hold on to up to 73% of its value in Macan S form. The GTS and regular Macan versions aren't far behind, either.
The Macan is a brilliant fast SUV, offering all the practicality you would expect of the hatchback body shape but with performance that beats even the top hot hatchbacks. It's fun to drive, comfortable and has a high-quality cabin packed with tech.
The old Land Rover Defender was more of a farm vehicle than a family car, but it built up a cult following over the decades that it was on sale. Then Land Rover took it out of production and replaced it with this latest model, which beats depreciation with its recognisable and desirable name combined with comfort, luxury and technology.
Mid-range versions hold their value best, up to around 68% of their new value after three years. These are the best versions to go for anyway, because they are the best value for money. The 110 in the name means this refers to the five-door version; there's also a 90 model with three doors but that depreciates quite a bit faster.
The Porsche 718 Boxster mixes an incredibly fun and exciting driving experience with manageable running costs. Some enthusiasts have grumbled about the sound of the four-cylinder 2.0-litre engine, but that doesn't seem to have massively affected sales or residual values.
The best versions for residual values are the 2.5-litre versions, although all models including the 4.0-litre six-cylinder GTS retain well over 60% of their value after three years. If you're thinking of buying long-term then the 4.0-litre versions would be our pick, because they are more enjoyable to drive.
Less expensive models that keep their value
Volvo XC40
The Volvo XC40 is a practical and smart-looking SUV that retains over 65% of its value after three years in certain forms. Not all models depreciate as slowly as the petrol-powered B3 version of 2021-on, but the car is still a great option for slow depreciation overall. For the most part, stay away from the highest trim levels because they drop the most value.
Suzuki SX4 S-Cross
The Suzuki SX4 S-Cross is a bit of an outlier in this list because it's not an expensive luxury car. Instead, it's a dependable, practical and good-value small SUV. It has proved very popular on the used market, perhaps because of its reliability and efficiency, and retains up to 66% of its value according to our data. Lower-spec models hold their value best, although all versions of the SX4 depreciate really slowly in general.
MINI hatch
The MINI hatch is one of the most popular cars around and there are loads available on the used market, which usually means quicker depreciation. However the MINI is so in-demand that despite the huge numbers of available cars, it still holds on to over 60% of its value after three years in most cases. The stylish looks, fun driving experience and trendy interior all work in its favour, and the fact that you can get it in either three- or five-door forms means that even families can enjoy the car.
Skoda Enyaq
One of Skoda's newest cars is the Enyaq iV and it's a fully-electric SUV with lots of range, an upmarket interior and loads of cutting-edge tech. It's one of the best electric cars around and this is reflected in its used values – over 55% for every model in the range, and up to 65% for the longer-range 82kWh versions. These models have a longer range of up to 329 miles, which is fantastic for a family car and probably a big reason why it holds its value so well.
Read our guides to the best electric cars and the best luxury cars.