Porsche Panamera Sport Turismo estate review
"The Porsche Panamera Sport Turismo is an estate version of the rapid executive car with more space and the option of a plug-in hybrid"
Pros
More usable interior than standard car
Fast and economical E-Hybrid
Arresting looks
Cons
Taycan estate feels more cutting-edge
Can feel heavy for a Porsche
Hybrid tech reduces boot space
Launching the original Porsche Panamera was arguably the second most controversial move in the legendary sports-car maker's history – the Porsche Cayenne SUV had already upset some enthusiasts. However, it soon became apparent that the Panamera was a real rival to established performance saloons such as the Mercedes S-Class and BMW 7 Series.
It also proved its mettle against rather more expensive cars like the Bentley Flying Spur and Aston Martin Rapide. The second-generation model reviewed here is even more capable, as well as being rather more attractively styled. More recently, the introduction of this Sport Turismo 'shooting brake' version added even more appeal and made the Panamera a compelling performance-car proposition.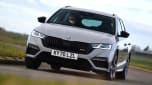 Top 10 best fast estates 2023
In many respects, the Panamera Sport Turismo's biggest rival comes from within. The Porsche Taycan is a newer, fully electric car, and is also available in a bigger-booted variant. There are Taycan Cross Turismo and Sport Turismo estates, with the former offering a chunky SUV-like style. What's more, the Taycan is similarly priced to the Panamera, even undercutting it on some versions, and it offers the potential for vastly lower running costs.
The Porsche Panamera Sport Turismo is the same overall length as the regular car, but its more abrupt tail gives it a more balanced look. There's little difference to interior space aside from slightly more generous rear headroom, but the Sport Turismo's boot is a little larger than that of its hatchback sister. Just don't expect the same level of practicality that you get in an Audi RS6 Avant or Mercedes-AMG E 63 estate.
Sceptics can be reassured that the changes make virtually no difference to the Panamera's proven dynamic prowess; every engine offered can take the Sport Turismo from 0-62mph in less than 5.5 seconds and the range-topper needs just 3.1 seconds to perform that sprint. That's not quite as fast as the almost surreal electric Tesla Model S or the range-topping Taycan, but handily quicker than its internal-combustion-engined rivals, and enough to snap at the heels of supercars.
There are even versions of the Panamera that can save you money. With an all-electric range of up to 31 miles, the E-Hybrid model claims an official fuel consumption figure of 113mpg and slots into a company-car-friendly Benefit-in-Kind (BiK) band. That contrasts starkly with the Sport Turismo Turbo S, which returns 21mpg and is firmly in the top BiK tax bracket. Mind you, the Taycan Cross Turismo will cost even less for business users, although it does heavily rely on having access to a plug.
Every version of the Panamera Sport Turismo gets four-wheel drive as standard, which means there's always traction when you need it. When combined with this Porsche's poise and balance, you can confidently tackle challenging corners at speed, even when the road conditions are less than ideal. The Panamera can cover ground faster than most will ever need, while our 70mph motorway speed limit should hardly trouble a car designed for the derestricted Autobahn.
While reliability and safety data are hard to come by for the Panamera, Porsche's excellent reputation for engineering and endurance motorsport should offer reassurance, along with a long list of safety kit. With only a small increase in the Panamera's price for this extra style and versatility, the Sport Turismo is a tempting addition to the range.
MPG, running costs & CO2
Business users rejoice – the E-Hybrid has remarkably low BiK rates
The Porsche Panamera Sport Turismo offers a wide choice of engines that range between two extremes of fuel economy. At one end of the spectrum, the 4 E-Hybrid can be plugged into the mains or a fast-charger to provide up to 31 miles of all-electric motoring. In official fuel consumption tests, the result is a figure of 113mpg.
Partnership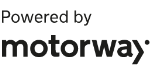 Need to sell your car?
Find your best offer from over 5,000+ dealers. It's that easy.
The same tests saw CO2 emissions of 56g/km, which result in a low Benefit-in-Kind (BiK) band and making the 4 E-Hybrid a compelling choice for business users. There's also faster 4S E-Hybrid and Turbo S E-Hybrid versions, with the latter returning a lower 97.4mpg claimed economy figure but a similarly low BiK band.
For those who are happy to stick with petrol, even the least powerful version only manages 26.6mpg, while CO2 increases to 241g/km. This causes the BiK to spike into the top 37% bracket. All petrol versions will be expensive to run, and the range-topping Turbo S will return a supercar-like 21mpg - and much less if you make use of its 621bhp.
Just like the company's SUV range, Porsche's estate used to be available with a diesel engine, but it might not reduce running costs as much as you'd think. Fuel economy is rated at up to 42.2mpg, with emissions of 176g/km placing it in the same top BiK band as the petrol engines.
After the first year's CO2-based road tax (generally included in the on-the-road price), petrol versions cost over £500 a year to tax, while hybrids are £10 cheaper. That's made up of the standard rate, plus an additional surcharge because all versions of the Sport Turismo have a list price of more than £40,000.
Engines, drive & performance
Every Panamera Sport Turismo is fast, but the Turbo models are searingly quick
The 4 E-Hybrid is powered by a 2.9-litre twin-turbo V6 petrol engine coupled to an electric motor and battery pack. In total there's up to 456bhp and four-wheel drive, so the 0-62mph dash is dispatched in just 4.6 seconds. Not only is it fast, but the brake and accelerator both feel natural, with few hints that you're at the wheel of anything but a very powerful saloon.
However, if you drive it back-to-back against a purely petrol-powered Panamera, you might notice the effect of the extra weight added by its hybrid technology. While the Porsche still handles well for a large estate, it doesn't feel as agile as some other versions in the range, and requires a steadier driving style.
If you need a faster hybrid, the Turbo S E-Hybrid has a 563bhp petrol engine and the same electric motor, giving a total of 690bhp. Yes, you read that correctly: it creates a plug-in hybrid with a top speed of 192mph that can get from 0-62mph in 3.2 seconds with launch control activated.
The Sport Turismo Turbo S is even faster on paper. Going from 0-62mph takes 3.1 seconds - impressive given there's no electric assistance - and 196mph can be reached where it's safe and legal to do so. Its 621bhp is matched by a generous slug of pulling power, so the car accelerates relentlessly from a near standstill, accompanied by a menacing V8 snarl from its quad exhausts.
It's free of the bulky 4 E-Hybrid powertrain and its reflexes are sharper as a result. They're even more polished if you specify the optional rear-wheel steering; the car becomes even more nimble when attacking tight bends. You can set the car up to suit your mood thanks to multiple driving modes. Sport and Sport Plus, though, add aggression to the way power is delivered and reduce the drivetrain's reaction time.
You can charge into a corner on maximum attack and, if you overwhelm the rear tyres with power, the system will instantly divert thrust to the front wheels to keep you on track. This doesn't get in the way of the Porsche's traditional rear-wheel-drive appeal, though – it simply makes all that power easier to exploit.
The Panamera 4S Diesel Sport Turismo was the only diesel option, with 416bhp propelling it from 0-62mph in 4.5 seconds, or as little as 4.3 seconds using Porsche's launch-control system for the optimum getaway. It can't quite match the petrol cars for sheer exhilaration, but can still cross the countryside more rapidly than a diesel has any right to.
Interior & comfort
The dashboard now looks cleaner and more modern
The Panamera Sport Turismo has a surprisingly fluid, compliant ride quality despite the enormous 21-inch wheels that some models wear. You'll still feel an unpleasant shock if you encounter a big pothole, but the Porsche glides over most road surfaces. You're in for a rougher ride if Sport or Sport Plus is engaged, whereupon the air-suspension becomes much stiffer.
In all-electric mode, the 4 E-Hybrid is also sublimely quiet, making for relaxed progress. The internal combustion engines aren't too unruly, either, unless you put your foot down, in which case they can emit a purposeful growl.
The dashboard is much the same as the standard Panamera – beautifully trimmed and low with lots of sporting touches. That includes an analogue rev gauge in favour of a digital one, but the concession to a 12.3-inch display on the centre console for your sat-nav and Apple CarPlay or Android Auto connection. The dashboard layout in the latest Panamera is far less cluttered, with fewer confusing buttons.
Practicality & boot space
Don't expect Audi RS6 levels of space, but the Sport Turismo can carry four in comfort
While the Sport Turismo doesn't revolutionise the Panamera's practicality, it does make it even more usable on a daily basis. For a start, you now get five seats instead of four, even if the middle back seat is rather too compromised to use unless it's an emergency. Even Porsche itself refers to it as a '4+1' seating layout. The extra rear headroom is probably more useful, as is the fact larger door openings make it easier to get in and out of the back. It's still very low-slung though, so you find yourself dropping down into the seats.
The rear hatchback is larger for better access and the rear seats split and fold 40:20:40 after pressing a button to unlock them. Impressively, they fold almost flat, too, providing a good space for bulky objects. Porsche can even supply a load-retention kit to keep things secure.
The Sport Turismo's boot is only 20 litres bigger than that of the standard Panamera, for 520 litres in total. Boot space increases to 1,390 litres with the seats stowed, which is 50 litres more than the hatchback. It's a little less space than the Mercedes CLS Shooting Brake's 590 to 1,590 litres, and the E-Hybrid model is more compromised still – it offers just 425 and 1,295 litres, due to the space taken up by the battery pack and electric motor.
Reliability & safety
Porsches are renowned for their build quality and mechanical toughness
The Porsche brand finished top of our 2021 Driver Power owner satisfaction survey, but we didn't have enough respondents to include the Panamera on its own. Still, with a renowned pedigree for engineering and building race-winning cars, Porsche is known for the quality of its products, so we wouldn't expect major issues.
Only the Porsche Macan, Cayenne and Taycan have ever been crash-tested by Euro NCAP, but all three achieved five-star scores and we'd expect that the Panamera Sport Turismo should be very safe in a collision. Technology like lane-changing assistance also helps avoid collisions by monitoring blind spots and warning of any unseen vehicles as you change lanes. Full-length curtain airbags are fitted as standard and there are ISOFIX child-seat points in the rear.