Child car seat laws explained
What are the current child seat regulations? Here we give you a complete rundown on what you need to know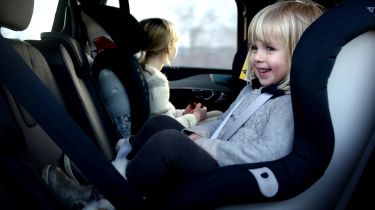 At first glance the rules surrounding car seats will look slightly confusing to most, with a multitude of choice and overlapping regulations. To help you, Carbuyer has spoken to retailers, child-seat manufacturers and the Vehicle Certification Agency (VCA).
Essentially, there are two categories of child seat, the latest of which is known officially as Regulation 129 (R129), which covers seats that are commonly termed as i-Size. This runs alongside the older Regulation 44 (R44) requirements that are still current, but will eventually be effectively replaced by R129 as consumers inevitably switch to the newer design of seats. So, what are the differences?
Best cars with three ISOFIX points
What are the R44 regulations?
Existing rules, known as Regulation 44, or R44, covers existing child seats. Although R44 was introduced in the early 1990s, it's still legal and you can buy seats built to this standard with total confidence. Saying that, the latest i-Size R129 seats are designed to slightly higher standards than R44 seats.
Under the R44 rules, children under 12 years or shorter than 135cm (whichever comes first) are required to use a child seat. Older children may, however, use a booster cushion. There are four categories of R44 child seat:
Group 0: Rear-facing baby seats - babies up to 13kg
Group 1: Forward-facing child seats - toddlers and children from 9-18kg
Group 2: Booster seats - children from 15-25kg
Group 3: Booster cushions - children over 22kg
Fortunately, R44 does offer some flexibility. For example, a child aged over three years can sit in the back of a vehicle without a child seat if the journey is short or unexpected, or in a taxi or minicab that doesn't have one. The same age group doesn't have to use a child seat if the vehicle is already carrying two children and there's no space for one.
The R44 rules also permit children who weigh 9kg or more to move from a forward-facing child seat to a rear-facing one. Typically, girls are this weight at one year and boys at 10 months. R44 allows parents of a child weighing over 9kg to decide when to make the change from a rear to a front-facing child seat. That said, safety experts say a rear-facing seat is safer than a front-facing one and the i-Size R129 rules reflect this.
What are the R129 i-Size rules?
Under R129, or i-Size, children under 15kg must sit in a rear-facing child seat. Over 15kg, i-Size groups are determined by the child's height. Currently most rear-facing i-Size seats will accept children from 40-105cm (so from birth to around four years).
When your child is over 15kg, it's possible to convert some rear-facing i-Size seats to forward-facing. Makers of such seats advise that once they're 80cm tall, children can sit in a forward-facing i-Seat. Generally speaking, boys are this height at 16 months and girls at 17 months.
It can all be quite confusing, but it boils down to the fact that a child who is sitting in an i-Size seat and who weighs less than 15kg must be facing the rear of the car.
What about ISOFIX-mounted child seats?
This system relies on metal attachments on the car body to anchor the child seat in place. In addition, the seat may have a supporting leg or a tether that clips it to the floor, the roof or the back seat of a car.
ISOFIX is a fitment system rather than a set of rules. It works on R44 seats, which can also be secured by a seatbelt if the car has no ISOFIX attachments.
All UK-sold i-Size seats integrate with the ISOFIX system as well as with seatbelts. ISOFIX is safer, though, with ISOFIX mounting points being a mandatory requirement in all new cars sold since early 2013.
Why do we have i-Size seats?
Mainly because they're a way of ensuring children are rear-facing in cars for longer. A child's head is, in relation to the size of its body, heavier than an adult's and can move around violently in an accident, causing neck and head injuries. In such circumstances, a rear-facing seat offers better protection than one that faces the front.
Children's hip bones are less well developed than adults', too, so injuries are more likely when the child is thrown onto the straps of a seat in an accident. A rear-facing seat spreads impact forces against the back of the seat rather than concentrating them on the straps.
In addition, the R129 rules assure:
Universal fitment: most ISOFIX seats are interchangeable with ISOFIX-equipped cars, but there are different ISOFIX classes. Cars are different sizes, so not all ISOFIX seats will fit them, even where points to anchor them are available. The latest ISOFIX i-Size seats deal with this issue, being compatible with all cars that meet R129 rules.
Side-impact protection: the side-impact protection provided by i-Size seats is rigorously tested, something the R44 rules don't cover.
Better testing: the i-Size seats are tested using new, more realistic child sized and sensitive crash-test dummies.
How do the new rules combine with the existing ones?
This is where things get confusing. Even the Vehicle Certification Agency (VCA) was unclear about how the new and existing rules merge with each other when we contacted it.
A VCA spokesman said: "Although the i-Size system may appear to be mechanically compatible [with ISOFIX], the legislation is clear that they're only compatible if the vehicle manufacturer indicates as such in the vehicle handbook."
So, you should only use an i-Size seat in your car if the handbook says it's okay to do so, regardless of whether it has ISOFIX child-seat mountings or not.
However, few cars mention the new system in their handbooks. An exception is the Ford Mondeo, the handbook for which says that "child seats certified to ECE R129 or ECE R44… have been tested and approved for use in your vehicle".
So you can fit an i-Size child seat or one conforming to the old R44 rules in the car. The current Volkswagen Passat is another that states compatibility with the R129 and R44 rules.
Older cars that don't mention the new rules in their handbook include the previous generation Skoda Superb. Its manual states child seats should "comply with the standard ECE-R 44".
However, the new rules hadn't been framed then, so Skoda can hardly be blamed. Even so, had it been possible to fit an i-Size in the car you shouldn't because, according to the VCA, it's not mentioned in the car's handbook.
Car manufacturers are responding though, with more new cars incorporating the R129 regulations in the design process. Crucially, child seat manufacturers are beating them to the punch, with many already making sure that their R129 seats are compatible with existing ISOFIX fittings. For instance, leading brand Maxi-Cosi claims that most cars with ISOFIX will be suitable for its i-Size seats.
What's the best advice?
You only have to look to Sweden, where children tend to remain in rear-facing child seats until the age of four, to see how people were persuaded of the benefits of such seats. The new R129 i-Size seats provide the same benefits and are to be applauded.
Of course, it's not easy bringing in new child-seat rules and there's bound to be a slow introduction process as old cars that don't conform to the ISOFIX system remain in use.
The problem is the VCA's confusing advice. Child-seat manufacturers have assured us that i-Size seats and cars satisfying the R44 rules are compatible with each other, regardless of whether this is mentioned in the handbook or not.
Our advice is to check your car's handbook to find out which system is supported before you buy a child seat. That said, if your car has ISOFIX the chances are it'll accommodate the latest generation of i-Size seats.
Are you confused about what family car you should buy next? Read our full guide to the best family cars you can buy in 2019.
Speed awareness course: how much does it cost, how long does it take and how do you do one online?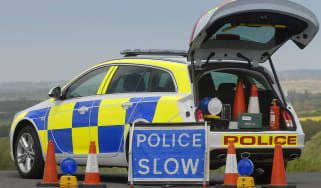 Speed awareness course: how much does it cost, how long does it take and how do you do one online?
Best new car deals 2022: this week's top car offers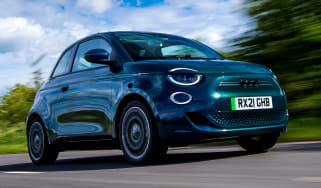 Best new car deals 2022: this week's top car offers
New car delivery times: how long will you have to wait?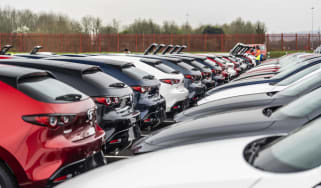 New car delivery times: how long will you have to wait?