What is ISOFIX in a car and how do you use it?
ISOFIX child-seat mounting points are fitted in many cars; we explain how ISOFIX works and how it compares to a seatbelt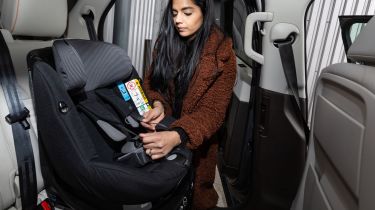 ISOFIX is a way of securing a child's car seat in a car that is easy and safe. It saves parents and caregivers from having to wrestle a seatbelt around a car seat every time they want to go out, and gives them peace of mind that children will be protected in the event of an accident.
The ISOFIX system relies on two metal loops between the seatback and the base of the seat. In some cars, these are clearly visible. The metal loops are part of the car's structure, so are incredibly strong. An ISOFIX base uses prongs to clamp onto these loops. To secure the seat, there will either be a leg that sits on the floor in the footwell or you'll clip a strap to the top tether - the hook on the back of your seat that is visible if you look in the boot.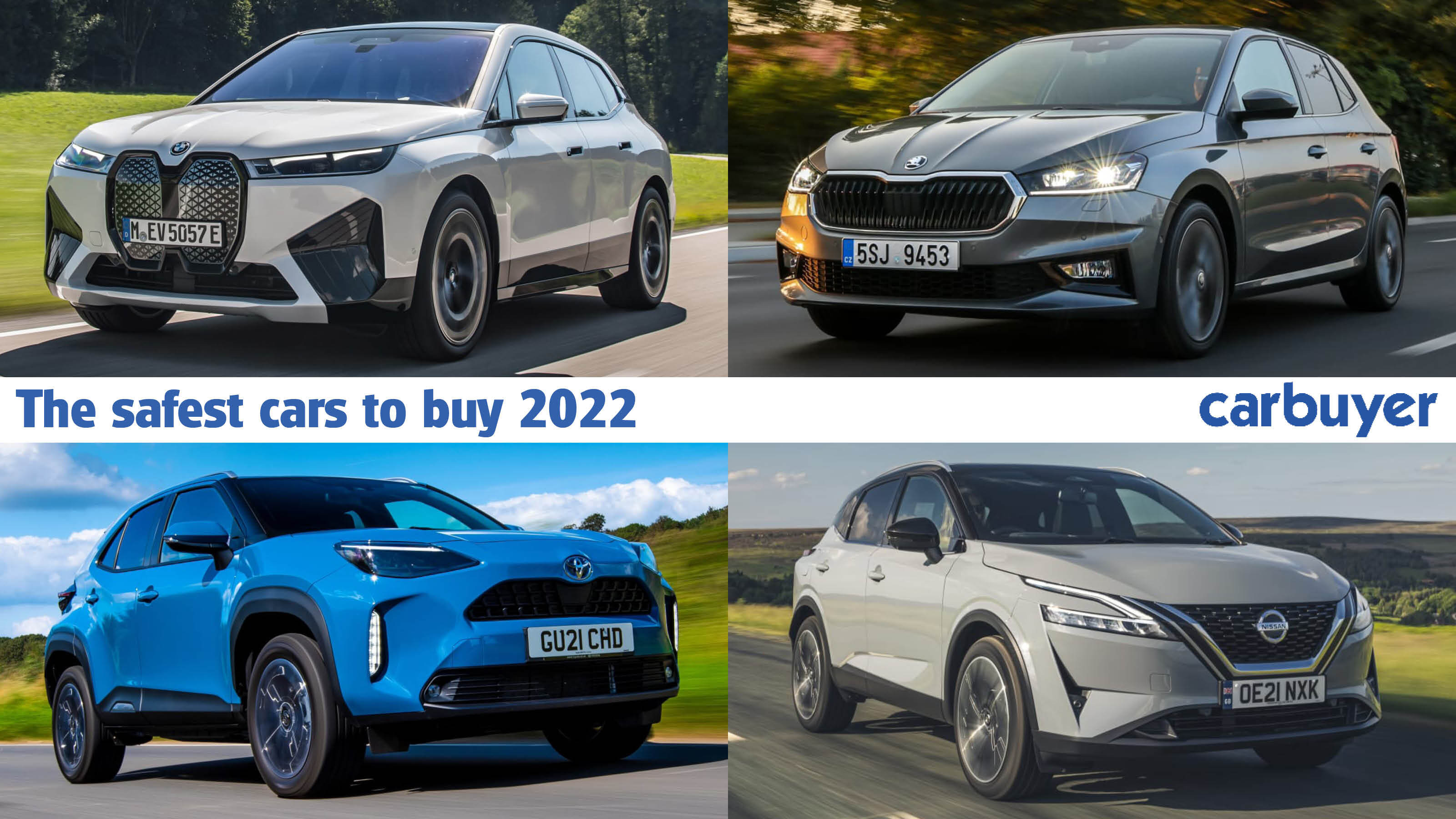 The safest cars to buy in 2022
Depending on the type and brand of car seat, you may be able to remove the car seat and leave the ISOFIX base in position. This will especially be the case for seats designed for younger children, where the car seat can be swapped from car to pram so that sleeping children aren't woken up.
What does ISOFIX look like?
In the back of many new cars, the ISOFIX points will be marked and noticeable. They're usually square blocks in the corners of each rear seat, and often will have covers over them. Remove the covers and you'll see the metal loops mentioned above. Seats with ISOFIX points tend to have tags on them, too.
If your ISOFIX points aren't immediately visible, pull the seatback forwards slightly as if you're folding it down. You should be able to see the metal loops in the gap between the base and back of the seat. If they're hidden like this, you'll need adapters (usually supplied with the child seat) which clip onto the loops and ensure you're attaching the seat in the right places. Make sure the seat is clicked back into place.
How to fit ISOFIX car seats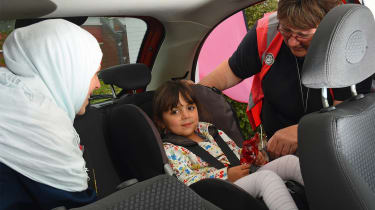 Once your car's ISOFIX points are accessible, you're ready to fit your car seat. For cars with limited rear space or if you have a bulky car seat, you'll find it useful to move the front seat forward to give you more room. Line the prongs of the car seat up with the ISOFIX points, and if they're installed properly they'll click in and you won't be able to pull them back out. Most car seats will also have a tab that turns green to tell you that the seat is fitted right.
Because car seats are different, the prongs on the child seat will typically be extendable. This ensures that you can fit the child seat without completely deforming your upholstery. The child seat should be positioned on the car seat, neither squashing it nor floating above it.
Your child seat may have an extendable leg which is planted in the footwell to keep the seat secure. Again, this should have a green tab to show when it's locked in place. Alternatively, if your seat doesn't come with a leg, it'll need to be clipped onto the top tether (located on the back of the seat) and pulled tight. Make sure you check the installation instructions on the car seat for clarity.
To remove an ISOFIX car seat, you'll simply need to take the prongs out and lift the leg up (or unclip from the top tether). The way to take the prongs out may vary depending on the brand of car seat you have, but you may find that you'll need to press in a button on both prongs to release its grip on the metal loops.
ISOFIX vs seat belt
Having a car with ISOFIX has many benefits for parents. It's a much safer system, because you've connected the seat to the structure of the car. ISOFIX seats will move a lot less than one secured by a seat belt in the event of a crash or sudden braking.
This system also makes it quick and easy to put in or take out your child seat, which is useful if you're regularly putting it in different cars or if you need to flip the seats down for extra luggage space. It also saves you from fighting with the seatbelt before every journey, which you'll appreciate if you've got a tired toddler to transport.
The fact that it's easy to install also improves safety. Several studies have shown that child seats secured by the seatbelts are often installed incorrectly, which could put your child at risk. A German insurance institute found that only three in 10 were fitted right, while 95% of ISOFIX seats were fitted correctly.
What is ISOFIT?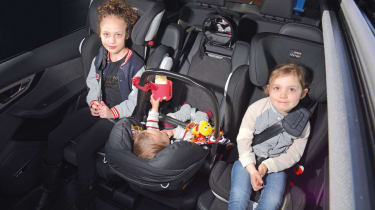 They sound very similar, but ISOFIX and ISOFIT are subtly different. The latter is a type of car seat that still uses the car's ISOFIX points, but the child uses the car's seatbelt rather than being strapped into a harness. ISOFIX seats are for ages 0-4, while ISOFIT seats are designed for ages 4-12.
Does my car have ISOFIX?
ISOFIX points became mandatory in cars with four or more seats in November 2012, so any car manufactured after this time will definitely have it. Many carmakers have been fitting ISOFIX points for far longer than that; numerous cars from the 2000s have ISOFIX. That includes a 2003 Renault Megane, a 2006 Honda Civic and a 2009 Ford Fiesta. A notable exception is the 2004-2011 Ford Focus (and the related Ford C-MAX).
Modern two-seat cars like the Mazda MX-5 now feature ISOFIX points on the passenger seat, while an increasing number of cars offer three or more seats of ISOFIX points. The Volkswagen Touran has five, while the Audi Q7 offers up to six sets of ISOFIX points.
If you're searching for a used car with ISOFIX, BuyaCar lets you filter by compatible cars.
Car safety made simple…