Used Ford C-MAX buying guide: 2003-2010 (Mk1)
The first Ford to bear the C-MAX name is great value for money, while also being fun to drive and functional
The Ford C-MAX has carved its own niche in the compact MPV class by cleverly targeting those who really don't want an MPV at all. Based on the Ford Focus, with early models being sold as the Focus C-MAX, it offers much of the driving appeal of the Focus combined with a little extra space to make family life easier.
Compared to other compact MPVs, the C-MAX may seem a little mean in terms of interior size, being a strict five-seater. It's best seen as a more accommodating Focus than an alternative to bigger, bulkier rivals. Its key attributes are a quiet drive, a strong range of engines and a great ride and handling balance.
As a beast of burden, the C-MAX isn't much more practical than a Ford Focus Estate, but it puts life ahead of luggage. With its higher driving position and great view out for passengers, it makes an excellent choice for family days out. And although some examples are approaching 13 years old, it's still a capable, and cost-effective choice.Follow our buyer's guide to find the best Ford C-MAX for you.
Ford C-MAX history
In October 2003, the Ford Focus C-MAX made its debut with a choice of 1.6 or 1.8-litre petrol engines and 1.6 or 2.0-litre TDCi diesels, all of which were shared with the Ford Focus hatchback. The range was extended with a 115bhp 1.6-litre Ti-VCT petrol in July 2004.January 2005 saw the introduction of a 90bhp 1.6-litre TDCi diesel. That engine was joined by a 113bhp 1.8-litre TDCi turbodiesel in July 2006, with a 1.8-litre FFV 'flexi-fuel' engine debuting a month later – this could run on petrol or bio-ethanol.
In March 2007, the range was facelifted and the car's name amended to simply 'Ford C-MAX'. It gained updated front-end styling along with LED rear lights and improvements to the list of standard equipment.
Which is the best Ford C-MAX Mk1 for me?
There was a broad range of engines and trim levels throughout the Mk1 C-MAX's time on sale and only the 1.6-litre petrol was a little disappointing. While fine in the Focus, it's a bit sluggish dealing with the extra weight of the C-MAX and the other engines are markedly better. The diesels are the most muscular in how they deliver their power, as well as offering the best fuel economy. Before choosing a C-MAX, make sure you can get comfortable as some find the shape of the seats can cause discomfort on longer journeys.
Every C-MAX comes with front, side and curtain airbags, so safety is assured. Entry-level Studio models are rather less well equipped than the rest, so we recommend at least an LX. This was rebadged as the Style model from 2007 and gets air-conditioning and a CD player.
Zetec models have alloy wheels and Ghias are fitted with climate control, cruise control and electric windows in the rear as well as the front. The Ghia was renamed Titanium following the facelift in 2007, gaining automatic headlights and windscreen wipers at the same time. Automatic gearboxes were available, but only chosen by a fraction of buyers.
Partnership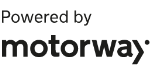 Need to sell your car?
Find your best offer from over 5,000+ dealers. It's that easy.
When looking at any Focus C-MAX, particularly those at the lower end of the market, it's important to check its history. A lot have been repaired following serious crash damage or a previous write-off. There are so many available you can afford to walk away if anything about a used C-MAX arouses your suspicion.
Running costs, maintenance and parts
The most economical model of C-MAX is also our favourite. It's the 1.6-litre TDCi diesel, which can return up to 57mpg. It's also the cheapest C-MAX to tax, costing £110 a year based on CO2 emissions of around 126 grams per kilometre. The bigger diesel engines come close for economy: even the 2.0-litre can achieve as much as 50mpg.
Because the slightly asthmatic 1.6-litre petrol has to work so hard, it can only manage 40mpg while also costing between £185 and £210 in road tax, depending on model. Insurance costs should be reasonable, though – the entire C-MAX range comes between groups 10 and 24, which is comparable to rivals.
Every C-MAX will need a service every 12,500 miles or 12 months, whichever comes first. Services alternate between minor and major and all examples now qualify for Ford's Motorcraft scheme, discounting service costs on cars over four years old.
All 1.6-litre C-MAXes need to have their cambelt replaced occasionally – petrol cars need it every eight years or 100,000 miles, while diesels need it after 10 years or 125,000. It's a costly job, so make sure it's been done if any car you're considering is around that mileage.
The 1.8 and 2.0-litre petrol engines are chain-driven so there's no timing belt to worry about changing. However, all models will need new brake fluid every two years, an air-conditioning regas every three years and new engine coolant every 10 years.
What to look out for
The C-MAX has been around for well over a decade and many examples will be showing definite signs of wear and tear by now. Clutches are a common candidate for failure and should be checked during a test drive by accelerating hard through the gears and looking for signs of clutch slip. A replacement clutch can be an expensive job.
During your test drive, you may hear creaking and groaning noises from the front suspension. This usually comes from dried-out suspension bushes, which aren't necessarily an issue unless they break up, at which point they may constitute an MoT failure.
Top-of-the-range models are fitted with xenon headlights and these can develop beam-pattern issues. Repairs are expensive and can involve replacement headlamps. Even xenon bulbs (or burners as they're correctly called) are expensive, and as any headlamp bulb is tricky to fit on a C-MAX, it's a job best performed by a workshop. This is one reason that there are so many C-MAXes driving around with one headlight out.
Air-conditioning that fails to adequately drop the interior temperature can be suffering from more than just a lack of gas. If the system is leaky, it can be expensive to put right, so make sure it works properly on any car you look at buying.
Although generally built well, C-MAX interior trim can suffer at the hands of younger passengers. Look out for broken or missing interior parts, particularly those that can be reached from any of the rear seats. Also, look for signs of 12v sockets and ashtrays jammed up with old lollipop residue, Farley's Rusk crumbs and the like.
Recalls
The first-generation C-MAX has experienced eight recalls so far. Early issues related to problems with the electronic parking brake and glitches with the windscreen wipers. Fuel leaks were a problem, too.
Recalls were also announced in 2006 to address the risk of engine failure, with brake problems prompting further recalls in 2007 and 2009. There have also been recall campaigns for issues with power steering and a potential fire risk on some cars. It's vital that you check with a Ford workshop that any recall work that your car is due has been performed.
Alternatives
The closest rival to the Ford C-MAX is the Volkswagen Golf Plus, which, like the Focus C-MAX, is basically an enlarged version of a popular family hatchback. Also, like the C-MAX it's a strict five-seater, which is why many people went for the larger Volkswagen Touran. This is a very solidly built car and can seat seven. It's good to drive, too, but can be rather pricey and isn't the most interesting car to look at inside or out.
The Citroen Xsara Picasso can be very cheap to buy and has low running costs. It, too seats only five and the same limitation applies to the Renault Scenic. However, there's also a larger seven-seat Renault Grand Scenic, while the Xsara Picasso's later replacement, the Citroen C4 Picasso, was available in seven-seater Citroen Grand C4 Picasso form. None of these cars has an especially impressive reliability record, though.
For value and versatility with reasonable road manners, the Vauxhall Zafira takes some beating and there's also a plentiful choice of used examples. Again, with the Zafira make sure that any necessary recall work has been completed.
Verdict
The Ford C-MAX is based on technology and design tried and tested in the incredibly popular – and incredibly accomplished – Ford Focus and has earned a strong following among young families.
As we've mentioned, due to its slightly in-between size, it's an easily overlooked car, but many families simply don't need the extra bulk of a full-size MPV. Indeed, even those who rarely use the rear seats at all find the slightly raised driving position and ease of maneuvering makes the C-MAX preferable to the Focus it's based on.
With a huge number of second-hand C-MAX examples to choose from, you can afford to be picky. As well as cars that have been worked hard every day by busy families, there are also examples that have been cherished and used sparingly by mature owners. A good example is sure to bring you years of practical enjoyment.
Tesla Cybertruck finally delivered: specs, prices and UK availability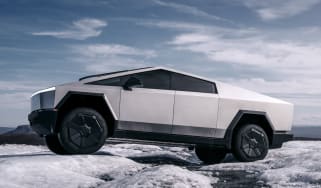 Tesla Cybertruck finally delivered: specs, prices and UK availability
Engine management light: top 5 causes of amber engine warning light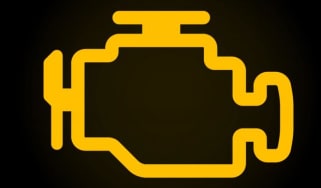 Engine management light: top 5 causes of amber engine warning light
Best new car deals 2023: this week's top car offers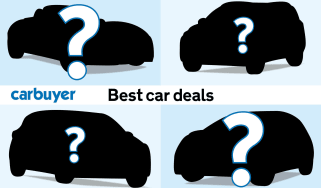 Best new car deals 2023: this week's top car offers