Used Ford Focus buying guide: 2004-2011 (Mk2); 2011-2018 (Mk3)
The Focus is one of the best-loved family hatchbacks in the UK. Read on for everything you need to know when buying a used one
When the Ford Focus arrived in 1998 to replace the ageing Ford Escort, its revolutionary styling, engineering and technology stunned the motoring world and ushered in a new era of popular Fords.
Thanks to amazingly precise handling and punchy engines, the Focus went down a storm with motoring magazines and this trait has been continued in subsequent generations. Combining a fun drive with practicality and a huge variety of engines and trim levels, the Focus is very popular on the used market – a fact bolstered by it being easy to maintain and repair.
Expect to pay between £9,000 and upwards of £20,000 for a one-year-old Focus (depending on specification), or from £7,000 to £14,000 for a three-year-old model. Visit our sister site BuyaCar for the latest used Ford Focus prices and deals.
This buying guide will cover the benefits and pitfalls of the second-generation Mk2 Focus (2004-2011) and the Mk3, which was launched in 2011 and is still on sale.
Ford Focus 2004-2011 Mk2 used buying guide
Ford Focus Mk2 History
When it arrived in 2004, the design of the Mk2 Ford Focus was slightly more conservative, with an angular design boosting interior space and practicality. Sales were vast and the Mk2 brought customers significant improvements in interior quality and design, along with better safety credentials, which secured it a five-star Euro NCAP crash-test score.
Slightly bigger than before, three and five-door hatchbacks were still available, along with an estate and an unpopular four-door saloon, which sold better in foreign markets than the UK. There were new additions to the range, too, including a folding hard-top convertible called the Focus CC. It was an impressive engineering feat, but was a relatively rare sight, making it uncommon on the used market.
Which is the best Mk2 Ford Focus for me?
With so many of this Focus having been sold, there's so much choice that it pays to know what to look for. Of the available trim levels, we'd recommend avoiding the entry-level Studio model and going for a Zetec, Ghia or top-of-the-range Titanium – these are much better equipped without costing a great deal more used. All of them have air-conditioning, with climate control featuring on Ghia and Titanium.
Three diesel and four petrol engines were offered, and the TDCi diesels usually cost a bit more than equivalent petrol cars of a similar age. They're worth the extra money for anyone likely to be covering higher-than-average mileage, as they offer a decent blend of performance and economy without being horribly noisy.
The 1.4 and 1.6-litre petrol engines aren't really worth bothering with unless you rarely expect to use the car on motorways. They feel a little underpowered in the Focus and the 1.8 and 2.0-litre petrols are far easier to live with, without being massively more expensive to run.
Our favourite model is the Ford Focus Titanium 1.6-litre TDCi. We feel the small extra outlay for Titanium is worthwhile for the extra features, but a Ghia or Zetec with the same engine will get the job done just as well, while not feeling quite so indulgent.
Running costs
The 2004-2011 Ford Focus is fairly affordable to run. A minor service will be around £150 and a major service – due every three years – around £250 through the 'Motorcraft' scheme operated by Ford to help motorists with older cars, which also includes a 30-point vehicle check. However, most independent garages know their way around the Focus and will be able to take on servicing.
Partnership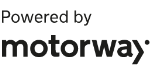 Need to sell your car?
Find your best offer from over 5,000+ dealers. It's that easy.
The fluid for the Focus' brake system will need changing every two years for around £40, and the air-conditioning will cost around £50 to service, which should be done every few years to make sure it works reliably.
The 1.6-litre Ti-VCT petrol engine has a cambelt that needs changing every three years, but all other Focus engines have chain-operated camshafts, which should be maintenance free.
Ford Focus 2004-2011 Mk2: what to watch out for
The 2004-2011 Mk2 Focus has a no more than an average reliability record, and there are some common issues that are well worth being mindful of.
It's not unusual to find damp carpets in the footwells or by the doors of a Mk2. This usually points to failure of either the windscreen or door sealing rubber, allowing water to enter the car. In the footwells, it can sometimes indicate a leak from the heating system.
Diesel cars have an intercooler, the supply pipes for which can occasionally crack, leading to a loss of power.
Many Focuses are used as workhorses and suffer from rather hard use. Look out for evidence of body damage and neglect. A different brand of tyre on each corner is a sure sign that maintenance shortcuts have been made elsewhere, too.
Ford Focus 2011-present Mk3 used buying guide
Ford Focus 2011-present Mk3 history
Just as the Mk7 Ford Fiesta marked a leap forwards from its predecessor, the Mk3 Ford Focus brought a welcome injection of style after the staidly designed Mk2. The interior has been improved again, with cleverly integrated infotainment systems, and the driving experience is as good as ever, making this one of the best family hatchbacks on sale today.
It arrived in 2011, with the unpopular saloon and ill-conceived CC cabriolet models being dropped. The three-door hatchback also went, leaving only the five-door hatchback and estate models. The new car was stylish enough to ensure very few would mourn those losses. Every model came with air-conditioning and electronic stability control, and the Focus was again awarded five stars for safety by Euro NCAP.
Which is the best Mk3 Ford Focus for me?
The latest Focus can be chosen in a wealth of different trim levels, all of which boast a reasonable amount of equipment. The Focus Zetec has air-conditioning and Bluetooth phone connectivity and the Zetec S adds uprated sports suspension and a sporty bodykit. Sat nav is added by the Zetec Navigator. Top of the range is the Ford Focus Titanium, which features automatic headlights and wipers and a multimedia infotainment system.
The Mk3 Focus was launched with a selection of petrol and diesel engines. Both petrols were 1.6-litres, while one was turbocharged for more power. We suggest you avoid the non-turbo, which is a little sluggish without being especially economical. It was replaced by the turbocharged 1.0-litre EcoBoost engine in 2012, bringing better fuel economy and lower CO2 emissions. The 1.6-litre turbo petrol can be chosen with 148 or 180bhp, with the latter making for a very swift car indeed.
All the Mk3 Focus diesel engines are good. In 2011 the launch diesels were the 1.6 and 2.0-litre TDCi. The 2.0-litre is faster, with either 138 or 161bhp, while the 1.6-litre is a more economical choice, attracting an annual road-tax bill of just £20.
For its 2014 facelift, the Focus received upgraded diesel engines and a fresh new look. The old 1.6-litre TDCi was dropped and a 1.5-litre 'Duratorq' diesel introduced. The 2.0-litre diesel underwent major improvements for enhanced performance and lower emissions, becoming a member of the 'Duratorq' engine range. These later diesel are among the most expensive Focuses on the market, but offer low emissions figures, good economy and high performance.
The petrol engines are good enough that we recommend them over the diesels unless you have pretty high annual mileage. Not only are they cheaper to buy, but they're also more enjoyable to drive. Be wary of choosing a diesel if you expect to mainly drive in town – modern diesels use a Diesel Particulate Filter (DPF) to reduce emissions. These can become blocked if you're not doing journeys long enough to bring the engine up to sufficient temperature for the filter to 'self-clean'. A blocked DPF can be expensive to repair.
Our favourite Mk3 Ford Focus is the Titanium 138bhp with the 1.6-litre turbo engine.
Running costs
Owing to its increased sophistication, the latest Focus is a little more costly to keep maintained than the Mk2 version: a minor service costs around £220, with a major service closer to £270. Brake fluid changes are still due every two years and cost around £60.
Most of the engines of the latest Focus use a cambelt, and this will need changing every eight years at a cost of around £550.
What to watch out for
The Mk3 Focus finished in a disappointing 102nd place in our 2016 Driver Power satisfaction survey. Owners report average reliability but reasonable running costs, and say that build quality could be better.
We've found that bigger wheels can have an effect on the turning circle of the car: models with 18-inch alloys feel rather less maneuverable at parking speeds than cars with smaller wheels. It's worth checking that you're happy with the steering on any Focus you test drive.
Alternatives
Chief among rivals for the Ford Focus is the Volkswagen Golf – a car that exudes class, backed up by superlative quality. However, it's more expensive than the Focus and doesn't deliver quite as joyous a driving experience. Nor does the Vauxhall Astra, another popular rival beloved of families, although the Vauxhall is priced at the same level as the Focus.
Drivers in search of a little more style might want to consider a SEAT Leon or Mazda3, while the Skoda Octavia is worth a look for its blend of economy and solidity.
Verdict
The Ford Focus has been widely regarded as the best all-rounder in its class since its launch in 1998, and both the Mk2 and Mk3 models were much improved over the original, earning our unreserved recommendation.
It's a sound suggestion that you buy the newest, best-maintained car you can afford, whichever of the two generations you're looking at. Ford has continued to develop the Focus and it has never looked at a disadvantage against the competition. There's a wide choice available, and prices have never looked more reasonable.
For stylish yet functional design allied to great economy and an engaging driving experience, the Mk2 and Mk3 Focus both continue to impress today.
If you want to know more about the latest Ford Focus, take a look at our review.
Tesla Cybertruck finally delivered: specs, prices and UK availability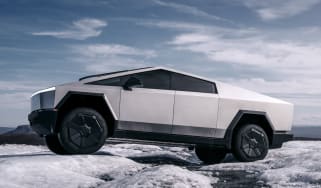 Tesla Cybertruck finally delivered: specs, prices and UK availability
Engine management light: top 5 causes of amber engine warning light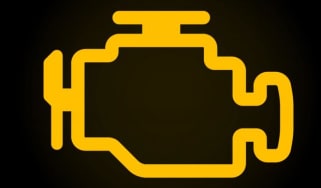 Engine management light: top 5 causes of amber engine warning light
Best new car deals 2023: this week's top car offers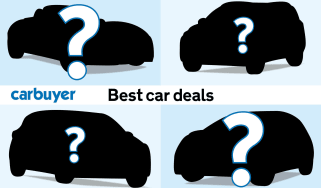 Best new car deals 2023: this week's top car offers