Porsche 911 coupe review
The latest 992-generation Porsche 911 is the best yet; fast, fun and hugely capable
Pros
Fantastic performance
Huge fun to drive
Decent economy for a luxury sports car
Cons
High list price
Expensive options
Updated styling not to all tastes
The Porsche 911 is the flagship model in the German manufacturer's range and is perhaps the most well-known sports car on sale today. The current model, referred to by enthusiasts as the '992', is the latest evolution of a car whose recipe has remained largely unchanged for over 50 years – its rear-mounted six-cylinder engine, great performance and genuine everyday usability are as important now as they were in the 1960s.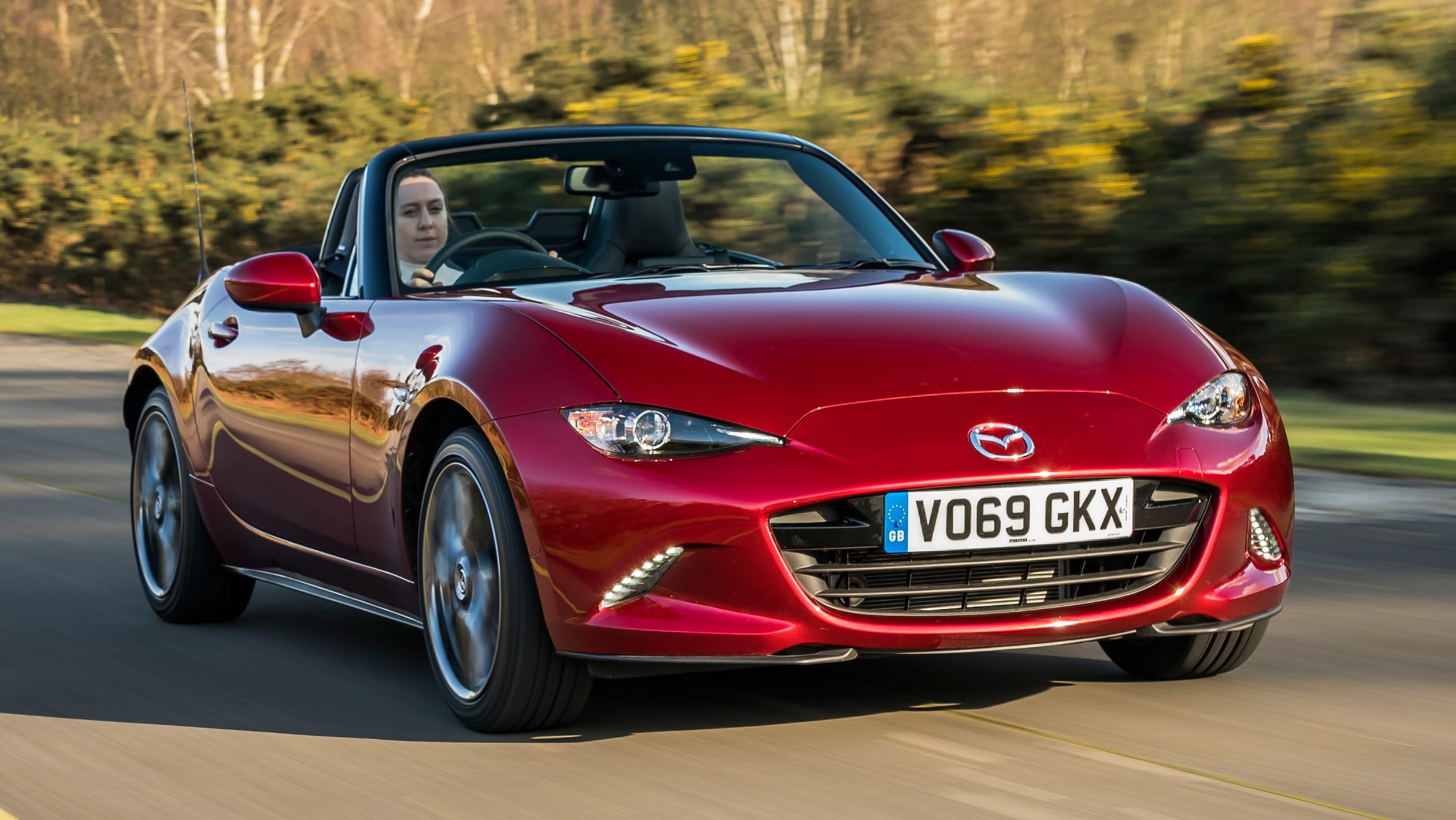 Top 9 best sports cars 2022
Today's model represents a meaningful step forward from the 991-generation, which was first introduced in 2011. Based on new modular underpinnings that will allow for electrification, the latest car also gets a refreshed engine, a new interior packed with technology and styling that's modern yet still faithful to the model's impressive heritage.
The Porsche 911 coupe is available in seven main trim levels; Carrera, Carrera 4, Carrera S, Carrera 4S, GTS and flagship Turbo and Turbo S. There's also the GT3, which is the most hardcore version, despite the fact it's not the most powerful.
The 911 Carrera coupe is the starting point of the range, using a 380bhp 3.0-litre flat-six petrol engine with rear-wheel drive. The Carrera 4 has the same power output but four-wheel drive. Even with its entry-level billing, the 911 Carrera can sprint from 0-62mph in 4.2 seconds, with the Carrera 4 taking 4.4 seconds.
The Carrera S and four-wheel drive Carrera 4S are both powered by a 444bhp version of the same twin-turbo flat-six petrol engine; the Carrera S manages 0-62mph in 3.7 seconds, while the Carrera 4S is a tenth faster at 3.6 seconds. Economy is quoted at up to 28mpg for the Carrera S and 27.7mpg for the Carrera 4S, with CO2 emissions ranging from 229g/km to 253g/km for both cars. The Carrera S is also available with a seven-speed manual gearbox, which is slightly slower than the PDK automatic but adds to the sense of driving involvement.
Sitting beneath the Turbo models, the GTS features tweaks to improve the handling of the car plus a more powerful version of the 3.0-litre engine used in the Carrera, as well as darkened trim pieces and black alloy wheels. Power is up to 473bhp, meaning the 0-62mph time falls to just 3.3 seconds with the eight-speed PDK automatic gearbox and four-wheel drive. For drivers who really want to feel involved, a seven-speed manual is available as a no-cost option. The GTS returns around 27mpg and emissions from around 240g/km upwards.
As the range-topping model, the Turbo S is the most powerful 911. It has a twin-turbocharged 3.8-litre petrol engine producing 641bhp. This means it can sprint from 0-62mph in 2.7 seconds, with a top speed of 205mph putting it on a level billing with supercars like the McLaren 720S and Ford GT coupe.
While every 911 is aimed at driving enthusiasts, the GT3 is in a league of its own. It's available with a Clubsport pack that adds a roll cage where the back seats are normally found. Heavily adapted to perform flawlessly on track, our only criticism is that it feels very firm on British roads, even if this is a compromise virtually all potential buyers will be happy to make. Power is delivered by a 4.0-litre normally aspirated engine that makes 503bhp and - most importantly - can rev to 9,000rpm.  
Porsche also offers a soft-top 911 Cabriolet and a 911 Targa model; we've reviewed both separately.
As should be expected, even the entry-level Porsche 911 is fantastic to drive. The engine has plenty of power at low revs, while the excellent new eight-speed PDK dual-clutch gearbox offers near-instantaneous gearchanges via the steering wheel-mounted paddles. After Porsche originally said the 992 would be auto-only, the brand has relented to vocal fans and a seven-speed manual gearbox is now a no-cost option. It can only be specced on Carrera S, 4S and GT3 versions, and comes with the Sport Chrono Package as standard.
In corners, the 911's quick, responsive and communicative steering inspires confidence, as does its excellent chassis, especially when fitted with optional Porsche Dynamic Chassis Control (PDCC) and Porsche Active Suspension Management (PASM). Testing the car on track, we found that the 911 felt genuinely and effortlessly fast – impressive given that even high-performance road cars can so often feel slow in such a setting.
On British roads, the 911 feels amazingly composed, even when faced with awkward cambers, deep ridges and potholes, which it shrugs off with ease. Its 'Wet' driving mode will also be useful on soaked roads, giving the rear-wheel-drive Carrera S almost as much traction as the four-wheel-drive 4S.
The Porsche 911's interior is fitting of a car with a starting price north of £80k. There's huge scope for personalisation, with a number of leather and trim colour options, while build and material quality are excellent. Porsche's latest infotainment system dominates the otherwise minimalist dashboard and is easy to use, boasting Apple CarPlay, DAB radio, sat nav and Porsche Connect Plus app support as standard. A 132-litre luggage area is located under the bonnet and there's space behind the front seats if the rears aren't occupied – the 911 isn't the last word in practicality, but it's still usable every day.
The Porsche 911 has a history of sitting at the very top of its class and the newest model is no exception. Rivals like the Audi R8 and Jaguar F-Type may be more exciting to look at or cheaper to buy respectively, but the 911 is a highly evolved, high-quality product that thrills its driver like no other, all while offering space for two and their luggage.
For a more detailed look at the Porsche 911, read on for the rest of our in-depth review.
Next Steps
Which Is Best?
Cheapest
Name

2dr PDK

Gearbox type

Semi-auto

Price

£87,330
Most Economical
Name

2dr PDK

Gearbox type

Semi-auto

Price

£87,330
Fastest
Name

S 2dr PDK

Gearbox type

Semi-auto

Price

£99,910