Audi R8 coupe review
"The popular Audi R8 offers a pure supercar experience with few of the usual drawbacks"
Pros
Predictable handling
Head-turning looks
V10 engine sound
Cons
High running costs
Lack of steering feel
Limited storage
In 2007, the Audi R8 stunned the motoring world, launching a brand that was best-known for executive cars into the supercar class. The car's gorgeous design, excellent build quality and playful handling made it an instant hit, so Audi followed it with a replacement in 2015. Sharper, and even more dramatic in Audi R8 V10 Plus guise, it's a mid-engined rival to the Mercedes-AMG GT and Porsche 911 Turbo S.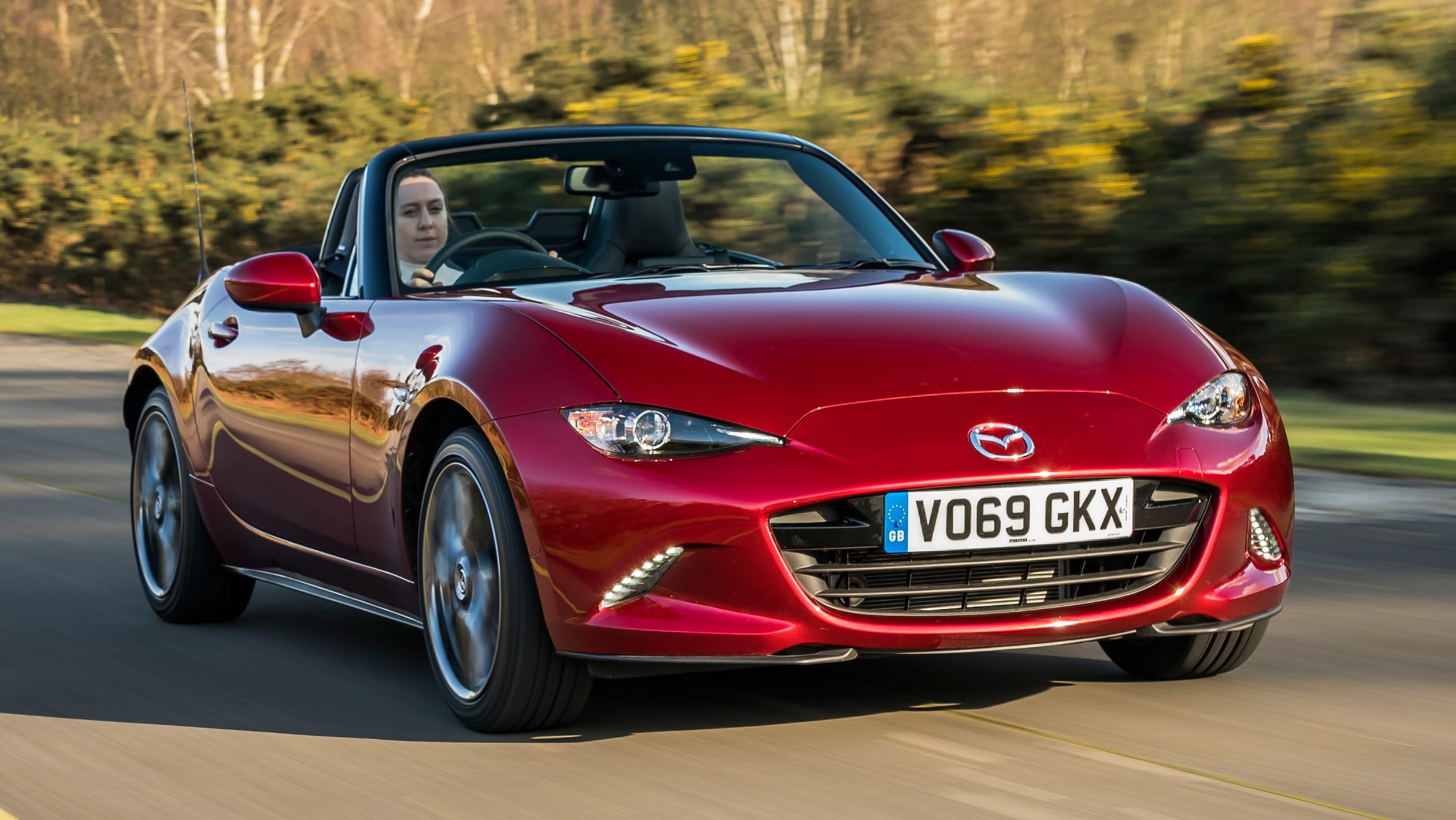 Top 9 best sports cars 2022
Despite all its power - 564bhp or 612bhp from a 5.2-litre V10 petrol engine - the R8 has gained a reputation as a fairly easy supercar to own, one that's as simple to drive as a family hatchback thanks to great visibility, light steering and a smooth automatic gearbox. Don't let this fool you though; it's still scintillating when you drive it more quickly.
Four versions of the car are available: the standard rear-wheel drive Performance or Performance Edition with 564bhp, or the standard four-wheel-drive V10 Performance or Performance Edition trims, both with 612bhp. These power outputs swelled slightly for a mid-life facelift, which also saw the R8 given Audi's latest family face and some suspension tweaks. The popularity of a rear-wheel-drive special edition R8 launched in 2018 has cemented its place in the lineup. Despite having the least power, this is often described as the enthusiast's pick because of the extra adjustability and playfulness of the rear-wheel drive setup.
The R8 benefits from Audi's panache inside, offering occupants a slick, minimalist dashboard design with plenty of high-quality materials in the form of leather, carbon-fibre and aluminium. Audi's 'Virtual Cockpit' was first seen in the Audi TT and the second-generation R8 gets it, too, so all driving information is now presented on a digital screen rather than traditional dials. Unlike most Audi's, the R8 doesn't have a central infotainment screen, placing the emphasis firmly on the driver.
It will come as no surprise to hear that the R8's large, powerful engine and starting price of over £120,000 mean neither buying nor owning the car are cheap experiences. However, if you're in the market for a supercar, the R8 is undoubtedly an appealing package thanks to its striking looks, excellent build quality and impressive performance. The Audi Exclusive programme allows owners to customise their cars through a number of options, including the ability to have graphics or lettering displayed on the car's carbon fibre 'side blades'.
The R8 offers two people a small boot and enough storage space for a long weekend, but as with running costs, the R8 is true to its sports car credentials in terms of luggage space, but the Porsche 911 is more practical. As long as you don't need to transport lots of luggage or more than one other person, the R8 is easy enough to live with on a day-to-day basis thanks to its automatic gearbox, which makes traffic less tiring than cars with a sensitive clutch.
Although the quattro is the more powerful of the two, the 564bhp of the standard R8 offers more than enough performance and excitement for most people. We'd only recommend spending extra on the R8 Performance if you plan to take the car on a track regularly, as it's one of the few environments in which you can actually exploit all of the performance on offer.
The latest Audi R8 is as brilliant as the original, but with sharper looks, and it feels more cutting-edge. If you have this much money to spend on a sports car, as well as the budget needed to run one, the R8 should definitely be on your shortlist.
Next Steps
Which Is Best?
Cheapest
Name

5.2 FSI [570] V10 Performance 2dr S Tronic RWD

Gearbox type

Semi-auto

Price

£126,825
Most Economical
Name

5.2 FSI [570] V10 Performance 2dr S Tronic RWD

Gearbox type

Semi-auto

Price

£126,825
Fastest
Name

5.2 FSI V10 Quattro Performance 2dr S Tronic

Gearbox type

Semi-auto

Price

£146,930