Top 10 best sports cars 2023
If you're looking for a car with driving pleasure in mind, our list of the best sports cars is a must-read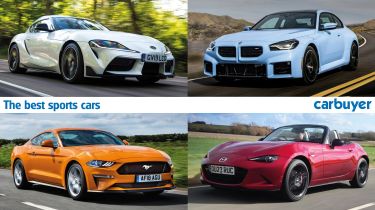 Most new cars are sold as tools to get us from A to B, do the school run or the weekly shop, but we'd classify sports cars as those models offering style, punchy performance and – above all else – an enjoyable driving experience.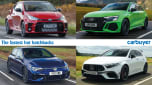 The UK's top 10 fastest hot hatchbacks 2023
The best sports cars aren't necessarily expensive, either – affordable sports cars like the Mazda MX-5 have long proved that you don't have to pay through the nose to find something that's fun to drive. Although you shouldn't expect family-hatchback practicality, some sports cars are easier to live with than you might expect – you'd have enough space in a BMW 2 Series for a couple of overnight bags to head off on a weekend away, and it'll weave enthusiastically along B-roads the entire way there.
In our list of the best sports cars on the market, we've tried to focus on relatively affordable models, coupes and roadsters that could be used every day. There aren't any super-light track specials allowed, and we've avoided high-end luxury sports car models that come with really big price tags. You won't find any electric sports cars in our list, either – the battery-powered performance options available today are mainly supercars and hypercars with price tags that can run into the millions.
The models below are some of the most popular sports cars on the market and you'll find that they aren't impractical or overly expensive to run. Improvements in packaging and design mean that modern sports car boots are far more useful than they used to be and many models come with rear seats big enough to be used for more than just additional storage space. It's a similar story with fuel economy, as most of the cars on this list use the latest engine technology to offer relatively cheap running costs.
If you like the sound of the models in our best sports car selection that let you feel the wind in your hair, head over to our top 10 round-up of the best convertibles for some additional choices. Those who want driving thrills but still need their cars to offer five seats and a useable boot, meanwhile, should look at our recommendations for the best hot hatchbacks on sale right now. Or carry on reading below for the best sports cars on the market.
The latest 2 Series impressed us so much that it won the best sports car at the Carbuyer Best Car Awards 2023. The 2 Series is rear-wheel drive unless you go for the flagship M235i which gets all-wheel drive for additional grip. BMW fans may also find the 2 Series more in keeping with the traditional styling of the brand with its subtle front end lacking the extended kidney grilles seen on the larger BMW 4 Series.
Power comes from a 187bhp 2.0-litre petrol, or a frugal 2.0-litre diesel which can return over 60mpg. Above this, the flagship M240i is powered by a 3.0-litre six-cylinder engine with 369bhp and a rear-biased xDrive four-wheel-drive system, which can propel it from 0-62mph in just 4.3 seconds. Inside, the interior of the 2 Series Coupe is very similar to the 1 Series hatchback, which is no bad thing. It boasts a driver-focused layout, high quality materials, and top-notch technology including a digital dial cluster and BMW's slick iDrive infotainment system. Practicality is also respectable, with enough room in the back for two children and a 390-litre boot - making it a car you can drive every day.
The definition of a sports car has been stretched to cover all types of vehicles but the Mazda MX-5 has one of the strongest claims to the term of all. Originally built to be a reliable and fun transport to compete with the sportscars of three decades ago, the Mazda MX-5 has stood the test of time. The latest generation of the MX-5 has been on sale for a while now and continues to be the default choice for those wanting a sports car under £30k.
Partnership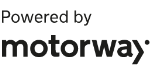 Need to sell your car?
Find your best offer from over 5,000+ dealers. It's that easy.
The 1.5-litre and 2.0-litre engines available produce 130 and 181bhp respectively, and while these are small numbers relative to most other modern performance cars, the MX-5 never feels underpowered. Agile, quick and great value-for-money, the MX-5 is fun at even modest speeds, rather than a car that needs to be driven at licence-losing pace before you get anywhere near its limits.
Porsche is known for its mix of a fun driving experience with everyday driving ability, a combination that makes its cars enjoyable on the way to the supermarket, or on a race track.The Cayman followed on from the success of the convertible Boxster and has since become the entry-level vehicle of the Porsche sports car range. Most are powered by a 2.0-litre engine, but the desirable GTS variants get the larger six-cylinder engines for increased horsepower.
As a bonus, the Cayman is also available with a super-slick six-speed manual gearbox that maximises driver involvement, or a seven-speed automatic that marginally improves performance. Talking of which, with three engines offering between 296 and 395bhp, 0-62mph acceleration ranges from 5.1 to 4.2 seconds with optional launch control. All of which can be enjoyed from a beautifully designed interior, for a truly premium sports-car experience. If you want an even more focused Cayman with a nicer-sounding six-cylinder engine, you'll need to try and get your hands on the GT4 model, while the whole line-up is also available in convertible form as the Porsche Boxster.
We've already listed the standard BMW 2 Series here, but the full-fat high-performance M2 coupe is worthy of its own place given it's a completely different experience in its own right. The M2 has a more focused mission to accomplish – to deliver the last word in driving thrills and performance, and deliver it certainly does. In fact, despite being the cheapest M car you can buy, the M2 is so good that we rate it more highly than its big brother, the M4.
To put it bluntly, it's more fun than the M4, and although most cars have got bigger over the years, the M2's compact size pays off on UK roads. Potentially the last BMW M car to be powered by a non-electrified combustion engine, the M2 gets a 3.0-litre turbocharged six-cylinder engine with 453bhp, paired with an automatic gearbox as standard – keen drivers will be pleased to know it can also be specified with a manual gearbox. We rate the 2 Series even more highly, because it does the job for most people in the market for a relatively practical sports car, and is quite a bit cheaper than the M2. But, M2 will appeal to buyers looking to dial up that experience even further, and for whom the standard 2 Series isn't quite enough, no matter the cost to buy and run.
There's more to the Audi TT than just sharp styling. That bold front grille conceals a range of turbocharged engines that offer impressive power, even without going for the faster and more expensive S and RS models. Driver involvement is better than ever, with precise steering and Audi's Virtual Cockpit putting you in the centre of the action.
The punchy 2.0-litre turbocharged petrol engine is great if you can't justify the 395bhp TT RS, which is essentially a junior supercar. Adding Audi's quattro four-wheel-drive system will give you an extra dose of reassuring grip for about £1,500. A stylish, high-quality interior allied with much improved ride quality makes long journeys easy, too. This is the best TT ever – never has sports-coupe motoring looked so easy.
The latest Toyota Supra was the source of a lot of excitement and controversy when it was first announced – it marked the return of an icon that had been absent from Toyota's lineup for almost 20 years, but some purists were less enthusiastic about the fact that the car is built on the same platform and uses many of the same components as the latest BMW Z4. The Toyota is only offered as a fixed-roof coupe, while the Z4 only comes as a convertible with a fabric roof. While both come with a choice of a 254bhp 2.0-litre four-cylinder engine or a 335bhp 3.0-litre twin-turbocharged six-cylinder, the cars are set up very differently - the Supra feels more like a sports car while the Z4 is the better long-distance cruiser. An update in 2022 brought the option of a new manual gearbox for the Supra, which will appeal to buyers after more driving engagement.
Some buyers may be unsure about the similarity of the cars' interiors - besides the graphics on the infotainment system, the two are identical - but another way to think of it is you're getting a much more luxurious interior than you usually would in a Toyota. The infotainment system has Apple CarPlay, whereas Toyota's own doesn't usually have it. While the Supra is strictly a two-seater, the boot is a good size at 290 litres - plenty for a weekend away or a weekly shop.
Launched to rapturous acclaim in 2014, the Jaguar F-Type coupe ticks many boxes for traditional sports-car lovers. Its design mixes feline grace with muscular brutality, and it's a worthy successor to a long line of sporting Jaguars. Engines range from the nimblest entry-level 2.0-litre four-cylinder with 296bhp, a 444bhp 5.0-litre V8, or the bruising F-Type SVR which uses a 567bhp version of the same V8 engine. With its lower price and easily accessible performance, the 2.0-litre F-Type is arguably the pick of the bunch. It's lighter and more agile, as well as being more affordable to own – Jaguar reckons you can achieve around 29mpg, and it'll do 0-62mph in 5.7 seconds.
Jaguar developed an accurate steering setup when creating the F-Type and it shows on the road where the ride quality remains composed and comfortable without losing the connection between driver and machine. Other practical features include a 407-litre boot that can easily take enough luggage for a weekend away, making the F-Type a sports car you can use whether it's a trip to the supermarket, or a journey to the Scottish highlands.
The Alpine A110 is a sports car in the classic sense – which means that as well as beautiful styling inspired by Alpine models of the 1960s, it sticks to the principles of light weight and efficiency over brute strength and electronic chassis trickery. Power for the mid-engined Alpine comes from the 1.8-litre turbo four-cylinder petrol also used in the Renault Megane RS, and the Renaultsport team at Dieppe in France that actually builds the car. The A110 weighs just a tonne, so 249bhp accelerates it to 62mph in 4.5 seconds, while economy of around 40mpg is also on the cards.
With an agile, compliant chassis that's more comfortable than a Porsche Cayman and almost as grippy, as well as direct responsive steering and an excellent automatic gearbox, the Alpine A110 provides masses of involvement for an enthusiastic driver. The interior ambience is great too, albeit with a little less of the premium feel than in an Audi TT or Porsche Cayman. The fly in the A110's ointment is limited luggage capacity – with only two 100-litre compartments at either end of the car, camping trips to Le Mans will be compromised.
If your idea of the perfect sports car involves having the wind in your hair, the BMW Z4 is a great choice. It shares several parts and engines with the Toyota Supra, and is now fitted with a fabric soft-top rather than a metal folding roof. This makes the latest Z4 lighter than the old car, which benefits its handling. Entry and mid-level models are powered by a 2.0-litre four-cylinder petrol engine that produces 194 and 254bhp respectively. Buyers looking for more power can step up to the range-topping Z4 M40i, which is powered by a 335bhp 3.0-litre six-cylinder engine that can manage the 0-62mph sprint in 4.5 seconds.
On the inside, it's obvious the Z4 is driver-focused as the majority of the controls are tilted towards the driver. All models come as standard with a digital instrument cluster, heated seats and BMW's full iDrive infotainment system. It's a strict two-seater, but is a little more practical than an MX-5, with a 281 litre boot and the option of a thru-loading ski hatch, making it practical enough for a long weekend in the Alps.
For the first time in its history, the Ford Mustang is available as a right-hand-drive model in the UK. You can buy the car in standard 'GT' spec with a 444bhp 5.0-litre V8, or in Mach 1 trim, which boosts power to 454bhp from the same engine. The GT is our pick, as its cheaper to buy and feels more like a natural fit for the car, providing a lovely burble at low revs and an angry growl under hard acceleration.
The V8 Mustang is capable of 0-62mph in 4.5 seconds but it's not only good in a straight line. The combination of a more sophisticated suspension setup than previous Mustangs, means it stays much flatter through corners than before, and feels a lot quicker and more precise on a twisty road. 
Want something fast but you're on a budget? Check out our top 3 hot hatchbacks for £10,000
Top 10 best Sports cars 2023