Top 10 best convertibles 2023
The best convertibles and cabriolets aren't just toys for the summer, they can be used all year round. Here's our definitive guide to the drop-tops that offer the best mix of thrills and usability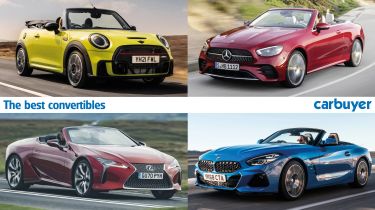 Despite our changeable weather, the UK is the second largest market for convertible cars in Europe. It's a niche that has grown and shrunk over the years, to include everything from cheap convertibles like the MINI Convertible and Mazda MX-5 Roadster, to expensive BMW and Mercedes convertibles.
Manufacturers cater to most types of drivers too; from those who want a cheap bare-bones sports car with a simple 'drop-top' to a more luxurious two-seater suited to lengthier trips at a more relaxed pace. The four-seat convertible has also made a resurgence for sun-loving families or friends who want to travel in style.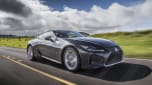 Top 10 best-looking cars 2022
Convertibles that have metal folding roofs are becoming few and far between and the vast majority have returned to a fabric 'soft-top' hood. Fabric roofs are lighter and easier to package increasing fuel economy and space compared with a cumbersome metal roof. Plus, advances in sound insulation mean they're now just as refined on the move.
Advantages in engineering and materials mean that convertible roofs are now the best ever built. Not only are they more secure thanks to stronger fabric and composite materials, but fewer models suffer from noticeable flexing of the bodywork that can leave a convertible feeling vague to drive.
A fabric roof may be better than ever before but it will still need more care and maintenance than a hard top. Cleaning and weatherproofing – especially if intending to use it all year – is vital to maintain its appearance.  Check out our guide to the best soft top cleaners to buy.
If you prefer the smooth lines of a coupe, our round-up of the best sports cars may be worth a read, while our list of the best cars with panoramic sunroofs could offer a compelling alternative.
Read on for our top 10 convertibles:
Winning Best Convertible at our 2023 Carbuyer Best Car Awards, the MINI packs enjoyment and open-top thrills into a small and affordable package. The sharp handling is almost entirely retained from the hatchback version, and thanks to a variety of zippy engines, it's fun to be in whether you are roof up or roof down.
The downsides are cramped rear seats, but that is also a feature of the hatchback: car buyers with a family should make sure it can meet their needs before putting down a deposit. 
MINI also allows plenty of customisation, from funky paint colours to roof designs, wheels, and interior details so you can really make the car feel your own. The MINI Convertible also received regular updates, so it's a great time for buyers to check out the range, which includes the John Cooper Works model for those wanting an extra dose of power.
The Mazda MX-5 is the world's best-selling convertible and there are some very good reasons why. For one, it has always been good fun, thanks largely to its simplicity and low weight, and the latest version is no different. We found the fourth-generation MX-5 feels as small and agile from behind the wheel as the iconic Mk1 MX-5, and the steering provides plenty of feedback. The manual gearbox is one of the best on the market and although the car has a relatively low power output, it feels as fast as you'd ever really need.
Partnership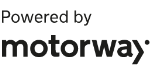 Need to sell your car?
Find your best offer from over 5,000+ dealers. It's that easy.
Mazda's reliability, along with the choice of a fabric or hard-top roof, makes the MX-5 a very strong contender for buyers wanting a sports car they can enjoy on the open road. The debate between the 1.5-litre and 2.0-litre petrol engines rages on; we found the smaller engine fun and fizzy, while the bigger engine offers more grown-up performance more suited to faster roads. Downsides include poor practicality and a lack of refinement on the motorway – the MX-5 isn't great for soothing away lots of miles.
Not only is the Porsche 718 Boxster an impressive sports car, but it is also a stylish and enjoyable convertible with a brand cache few can match. There is a choice of engines, from 2.0 to 2.5-litres in the regular model, to a scintillating 4.0-litre six-cylinder in the thrill-seeking GTS version. However, for most, the entry 2.0-litre with 296bhp provides more than enough power to enjoy and has cheaper running costs than more powerful versions. It's just a shame it doesn't sound as exciting.
It might only be a two-seater but two boots improve practicality and the interior is stylish and well-built. The Boxster isn't cheap but it has a highly desirable image and is one of the very best convertibles to drive currently on sale.
Since re-entering the market in 2008, the Fiat 500 has grown quite a fanbase thanks to its retro-styling and low running costs. The newest iteration of the city car icon has gone electric, and while this has certainly raised the price, it is now even kinder on your wallet day-to-day. Entry-level versions can manage around 150 miles on a single charge, whereas those fitted with the larger 52kWh battery can pass the 200-mile mark before needing to be plugged in.
For those looking to enjoy the breeze, the Fiat 500C version is the closest electric city car buyers will get to a full convertible. This model incorporates an electrically-retractable fabric roof that folds down all the way, just leaving the car's roof pillars in place. While this is not quite what people imagine when they think of a convertible, it does offer a very similar experience. The only real downside of the 500C is its boot, which has been reduced in size to something more akin to a toaster oven than a proper load area.
The Porsche 911 is one of the very best cars to drive on sale now, and the soft-top cabriolet version lets you enjoy the sound of the six-cylinder engine even more. You can drop the roof in just 12 seconds at speeds of up to 30mph, so making the most of a quick spot of sunshine is easy. Carrera S and 4S models get 444bhp and hit 0-62mph in just 3.6 seconds, while the 641bhp Turbo S version drops that to a mere 2.7 seconds.
Porsche also offers a Targa version, which is halfway between a convertible and a coupe; the top roof panel is removable and can be stowed away electronically. The price of the 911 is perhaps the only downside but you can easily spend £50,000 more on a McLaren or Audi that aren't any quicker than the Porsche.
The BMW 4 Series has been around for a few years now, and impressed us with its wide range of engines and trims, excellent handling, and quality interior. BMW is an established brand for keen drivers, and its convertibles are scooped up by those looking for an extra thrill from its models, without the need for more performance.
The elephant in the room for this iteration of BMW's long-standing convertible is its looks – and particularly its enlarged kidney grilles – which have divided opinion. Its blend of comfort and balance, along with the performance from its engines is just as good as any BMW 4 Series or 3 Series before it. Those rear seats are quite tight, though, so while it may be a four-seat convertible, that may only extend to children and occasional use. For those wanting even more speed, there's also the range-topping BMW M4 Convertible.
Lexus offers a convertible version of its LC coupe, allowing occupants to enjoy even more of its V8 roar with the roof down, while sitting in its luxurious, leather-laden interior. It's a slightly more left-field choice than the existing crop of German rivals from BMW or Mercedes, but that only adds to its unique feel and will appeal to buyers looking to stand out from the crowd.
The Lexus LC's 5.0-litre V8 petrol engine produces 457bhp, getting the car from 0-62mph in 5.0 seconds, so it's no slouch. While it errs more on the side of long distance luxury cruiser, rather than being a true sports car like the Porsche 911 Cabriolet, the Lexus is still fun to drive, and the soundtrack from its big heart is addictive – be careful though, it's not built with fuel economy in mind, and you can only expect around 24mpg, even if you can resist the urge to push your foot down and hear the V8's roar enough. The good news is that when you want a quiet, refined cruiser, Lexus has done a fantastic job of insulating the LC's cabin once the roof's up. The LC has a 2+2 seating layout which means you get two small seats suitable for kids in the rear as well as the two full-sized seats up front.
As well as the more common four-door saloon and two-door coupe body styles, the Mercedes E-Class also comes in convertible guise. Unlike many other 2+2 convertibles, the E-Class Cabriolet gets four seats that offer a relatively high level of comfort for all occupants.
Like many of Mercedes' most recent interiors, the E-Class' is very stylish and makes use of plenty of classic, quality materials such as wood and leather trim, balanced with a spread of hi-tech equipment. It gets two 12.3-inch touch screens – one sits ahead of the driver as a digital instrument cluster and the panel continues onto the centre of the dashboard where the infotainment screen sits. The E-Class Cabriolet's boot is surprisingly spacious for a convertible, too – it offers 385 litres of space and the rear seats even split, allowing you to slot larger items in the back, should you wish. The E-Class is available with a range of mild-hybrid petrol and diesel engines – despite a hot, range-topping 3.0-litre 429bhp AMG mild-hybrid petrol, the E-Class is much more of a luxury cruiser than it is a sports car, although it handle corners well enough.
The latest BMW Z4 feels like something of a throwback to old convertible muscle cars like the AC Cobra. It has its engine up front, rear-wheel drive and, in the M40i model, a relatively large 3.0-litre petrol engine that develops 335bhp. The interior blends luxury, comfort and quality, making the Z4 a very competent car in which to cover big distances when necessary.
Some lighter rivals with smaller engines will make sense for a certain demographic but there are few modern convertibles with the same character as the Z4, so it's certainly worthy of consideration if you're looking for a convertible and have the budget.
Audi has offered the main rival to BMW's four-seat convertibles for some time. The Audi A5 Cabriolet is the most recent, and it's more practical than ever before, with a large boot and rear legroom that can accommodate adults on shorter trips.
As with the BMW 4 Series, there's a long options list, but even the entry sport model is well equipped and comes with a turbocharged 2.0-litre engine offering enough power to make it enjoyable, even in January. The main draw here really is the ability to lower the roof, though, because the A5 Cabriolet is no sports car when it comes to its driving experience.
Check out our list of the top 10 best sports cars...
Top 10 best convertibles