MG Cyberster roadster review
"MG's first sports car in years could just be one of its best ever."
Pros
Fabulous to look at
Even better to drive
Appears well made
Cons
Fiddly infotainment screens
Driving position could be better
Lots of unanswered questions
Verdict - Is the MG Cyberster a good car?
There's a lot we still don't know about the MG Cyberster, because many of the finer details around the specification of this two-seater all-electric open-top sports car are yet to be confirmed. Having driven one, however, one of the things we do know is that it's absolutely fantastic. It looks the business, with curvaceous styling and dramatic scissor doors, it's agile yet comfortable to drive, it goes like the clappers, it should have a very presentable range and the cabin is smartly trimmed and full of tech. If the final UK-specification is anywhere near as good as the Chinese model we tried, then MG could have yet another iconic sports car on its hands.
MG Cyberster models, specs and alternatives
To use footballing terminology, MG's history has been a game of two halves. Traditionally, this great British carmaker has been famous for its curvaceous open-topped sports cars. However, following the brand's 'troubles' in the mid 2000s, and ever since its re-emergence a few years later under Chinese ownership, the company has mainly plied its trade with a line-up of affordable family hatchbacks and SUVs. Granted, the already long-in-the-tooth TF Roadster, first released under Rover ownership, was reheated and temporarily reinstated in the MG range by the Chinese a few years back, but ever since that car disappeared in 2011, MG has been without a trademark halo sports car.
With the new Cyberster, then, you might hope that MG is returning to doing what MG does best. And yet in order to do that, MG needs to take a very different approach: the Cyberster is, after all, a new MG sports car for an entirely new age.
The Cyberster is an all-electric roadster, powered by either a single rear-mounted motor, or twin motors driving both axles, fed by a large battery pack (we suspect with a capacity of 77kWh, but that's yet to be confirmed). As a result, both versions weigh in at getting on for two tonnes, so this is no flyweight sports car. However, with compact dimensions, chiselled lines and Lamborghini-style scissor doors, it has all the visual drama of one.
Like with the capacity of the battery pack, there's plenty about the Cyberster's final specification that's yet to be confirmed, and that includes precise information on pricing, equipment levels and powertrains. However, early rumours suggest power outputs of 335bhp for the single-motor Cyberster, and 536bhp for the all-wheel drive car. As soon as we can confirm those figures, we'll update this review.
| | |
| --- | --- |
| Trim levels | Power options |
| | |
MG Cyberster alternatives
Hmm, good question. There aren't all that many two-seater convertibles out there on the new car market at the moment, and if you're talking electric ones, the options are even fewer and farther between. The Mazda MX-5 feels fairly close in its remit (if not its size or price), and there's also the BMW Z4, while Jaguar will still sell you an F-Type right now, although not for long. For the closest rival, you'll probably have to wait until next year for the arrival of the new all-electric Porsche Boxster. Until then, the Cyberster is in a class of one.
Petrol roadsters
Electric roadsters
Range, charging & running costs
"Expect a range of more than 300 miles from the Cyberster."
As we've already said, there's a whole lot of information about the Cyberster that is yet to be confirmed - most of it, in fact - and that certainly applies here, so right now, we're working with rumours, guesstimates and suspicions.
Partnership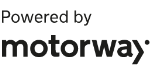 Need to sell your car?
Find your best offer from over 5,000+ dealers. It's that easy.
One of the few things we do know is that it's based on the same platform as the MG4 hatchback, so being a more premium product, we'd expect it to have the largest-capacity battery found in that car, which is 77kWh. That should make it good for an official range of more than 300 miles (it's 323 miles in the MG4). We'd also expect the same rapid-charging capability as the Extended Range version of the MG4, which should mean a 10-80% charge being achievable in around 40 minutes from a 150kW DC charger.
Of course, regular use of rapid chargers won't prove to be much cheaper than fuelling a regular petrol or diesel car. Charge at home overnight on a regular wallbox charger, however, and your fuel costs will plummet in comparison, especially if you have an EV-specific home power tariff, and you make use of cheaper overnight power prices.
This being an EV, you'll pay nothing in VED (road tax) on the Cyberster, and if you're a company car driver, you pay benefit-in-kind company car tax on just 2% of its value until 2025 at the earliest, making monthly bills incredibly affordable compared to those of a regular petrol/diesel car.
Pricing for the UK is yet to be confirmed, but we're expecting a starting figure of around £50,000, and that will make it more of a rival for the BMW Z4 and Porsche Boxster than for the Mazda MX-5.
| | | |
| --- | --- | --- |
| Model  | Battery size | Range |
| TBA | TBA | TBA |
Insurance
The Cyberster doesn't go on sale in the UK until the middle of 2024, so it's way too early for insurance groupings to have been announced. Considering that it's a desirable open-top sports car with generous power outputs, however, don't expect premiums to be cheap.
Electric motor, drive & performance
"The Cyberster is agile and adjustable, with a compliant ride as well."
Our brief drive of the MG Cyberster took place in the single-motor version of the car on the tropical Chinese island of Hainan, in absolutely torrential rain. And yet even in those conditions, the car felt very impressive indeed. Which should perhaps come as no surprise, given that its dynamics were fettled by Marco Fainello, the legendary Formula One chassis tuner that helped Michael Schumacher to several of his world titles during his time at Ferrari.
Despite its near-two-tonne kerbweight, the Cyberster feels immediately lighter and nimbler than it has any right to, with quick changes of direction revealing a car that stays reassuringly poised and predictable. Even in the inclement conditions, the Cyberster never felt at risk of putting a foot wrong, managing to contain all that power through the rear axle, even under heavy acceleration away from wet junctions or traffic lights.
If you're worried that Chinese ownership may have dulled MG's ability to make truly sporty cars, then you really needn't. The steering is feelsome yet easy to operate, and there's more adjustability available in the settings if you want to add more weight. 
Despite all this dynamic polish, the Cyberster is a civilised car, too. We took a passenger ride alongside MG UK's head of engineering Steve Garside where he freely admitted that the suspension in that car was too stiff. Sure enough, the more comprehensively developed Chinese examples had a remarkably comfortable ride. Choppy surfaces were dealt with in total comfort, and thanks to the car's rigid structure, only large potholes produced anything even resembling shudders through the car's body, despite the removable roof and dramatic scissor doors.
0-62mph and top speed
The rear-driven MG Cyberster that we drove will be plenty fast enough for the vast majority of drivers. Its 335bhp motor hurls it from 0-62mph in just 4.6 seconds, and it feels good for every tenth of that. We don't yet know what the top speed is, but when you have acceleration like that on tap, you're not likely to care a great deal.
And that's the more sedate choice, mind. Choose the all-wheel drive model, and you'll get another electric motor on the front axle that's rumoured to boost power to 536bhp. We don't know precisely how fast that one will be, but it's unlikely to be for the faint-of-heart.
| | | | |
| --- | --- | --- | --- |
| Model  | Power | 0-62mph | Top speed |
| TBA | TBA | TBA | TBA |
Interior & comfort
"Some ergonomic quirks, but a very pleasant and well-made interior."
We suspect there won't be too many arguments with the assertion that the Cyberster is an impossibly pretty car. It has classical roadster lines, with a long, curvaceous bonnet and a high shoulder line that falls away towards the back of the car, before bulging out over the rear wheelarches and kicking up right at the very end. If anything, the rear angle is the most dramatic, with a full-width rear light bar that frames two cool-looking arrow-shaped indicators. And that's before you've even factored in the dramatic scissor doors.
Hoisting those aloft reveals an interior that projects MG several leaps forward in terms of perceived quality and dynamic design, something that becomes more apparent as you step into the low but surprisingly spacious cabin.
You'll find the passenger space decked out in Nappa leather and microfibre lining, and it feels genuinely special inside: this is not the stripped-out sports car you might be expecting. As in any good sports car, the Cyberster places an immediate focus on the driver, with all controls directed to one side of the car. The four screens on show can be a little tricky to use (more on that in a moment), but other than that, our only gripe was a lack of tilt adjustment on the base cushion of the seat that would improve the driving position.
Infotainment and navigation
MG has managed to squeeze four separate screens into the cockpit-like driver environment of the Cyberster, with three curved around the back of the steering wheel and a fourth on the centre console. All bar the main driving display are fairly small, which makes operating them a little fiddly, but they are at least quick courtesy of the system's punchy processor.
Both the two outer screens are difficult to see due to being tucked away behind the steering wheel, while with the roof open, the central screen can be difficult to see due to glare from the sun.
Practicality & boot space
"MG's new roadster is bit more roomy and practical than you might be expecting."
The Cyberster's two seats are mounted low down in the cabin, as you'd expect in a roadster. They're not as low as in something like a Mazda MX-5, primarily because the batteries are positioned below your posterior, but you sit much lower than you do in most EVs. It's just a shame that there's no tilt adjustment on the base cushion of the driver's seat, because this would improve the driving position no end.
There's also ample storage to be found inside the cabin, with a number of cubbies, plus a decent space behind the seats.
The fabric roof can be raised or lowered electrically in 10 seconds, and the mechanism can be operated at speeds of up to 32mph, handy if you get caught in a sudden downpour.
Size comparison

Model 

Length

Width

Height

MG Cyberster roadster

4,533mm

1,912mm

1,328mm

Mazda MX-5

3,915mm

1,735mm

1,230mm

Porsche 718 Boxster

4,379mm

1,801mm

1,280mm

BMW Z4

4,324mm

1,864mm

1,304mm
Reliability & safety
"Lots of questions still to be answered in both areas."
Getting a good idea of a new car's reliability is always difficult due to a lack of reliable data, but when that car is still several months away from even going on sale, it's even more difficult. That's why we'll have to reserve judgement on how reliable the Cyberster will be for now.
Look at the latest 2023 version of our Driver Power customer satisfaction survey, though, and you might be worried by MG's performance in our manufacturer standings. The brand came dead-last of all the 32 carmakers included, with low scores in almost every area. Reliability was one of them, with a third of owners reporting faults with their cars. What's more, the fact that 36% of those faults were electrical will also be worrying for buyers of an EV.
Still, as we've said, the Cyberster feels like a game-changing car for MG in terms of its quality, so let's hope that results in a similar uptick in mechanical dependability. Just in case it doesn't, there's a seven-year, 80,000-mile warranty to fall back on.
Safety
Not only is it far too early for the Cyberster to have been crash-tested by Euro NCAP, it's also true that we have seen zero detail on specs and equipment, so we don't know what kind of safety gear or driver assistance systems will be fitted in the UK. We would guess at quite a lot, because MG has indicated that the Cyberster will only be offered in all-singing-all-dancing forms, but we can't absolutely confirm that just yet.