Top 10 best-looking cars 2022
We set the cat among the pigeons and call out the 10 most stylish cars on sale today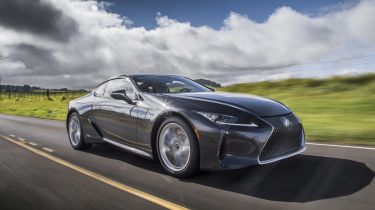 We normally strive for objectivity at Carbuyer, passing judgements backed up with facts and verifiable observations. Our top 10 list of the best-looking cars on sale today is, therefore, a rare venture into the realms of the highly subjective.
Getting a car from the drawing board to the production line is a tricky business, and many beautiful sketches are reduced to anonymous models by the time they reach the factory floor. Cost is often a major factor in this, as is safety: pop-up headlights are, for example, now consigned to history, as they're too dangerous for pedestrians when encountered at close range. It's consequently all the more impressive that the models on this list have made it into production with their aesthetic integrity intact.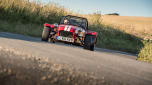 Top 10 best driver's cars 2022/2023
But looking good isn't enough on its own: our top 10 run-down features hatchbacks, saloons and coupes that may initially attract buyers thanks to their looks; these, in turn, must be backed up by reasonable running costs, praiseworthy driving experiences and impressive comfort – or a combination of all three.
All the cars we've selected stand out from the crowd thanks to their construction, production and execution, and show the work some of the most skilled designers currently alive are creating. Many of these cars are also important ambassadors for their brands, standing as statements of intent and design, reflecting modern cultural and consumer preferences at the same time.
Taste is such a personal thing that some of the models we've selected may cause you to disagree vehemently or shout at your screen in frustration. One person's meat is another's poison, though, and a list of the best-looking cars wouldn't be doing its job if it provoked universal approval!
One final thought: a couple of the cars on this list don't photograph as well as they look in the metal, while others are rare. If you've not seen some out and about, you might be surprised just how stylish they are up close and personal.
Here's our pick of the 10 best looking cars around today.
Best appreciated in person, the Lexus LC combines a beautifully proportioned coupe shape with the bold, ultra-modern styling cues that Lexus has become known for in recent times. Topping the range as the most expensive, fastest and desirable Lexus on sale, the LC has the specification to back up its remarkable styling.
Power comes from a 296bhp V6 petrol-electric hybrid in the LC 500h, or a 467bhp V8 in the top-spec LC 500. You'll accelerate to 62mph from rest in less than five seconds in both cars, making the most of the available power with a hi-tech 10-speed automatic gearbox. The interior is as modern as the exterior, trimmed in leather and built as solidly as you'd expect. Whatever you think of its looks, the Lexus LC is an undeniably striking – and very capable – alternative to its mainstream German rivals.
The Volvo V60 estate was a bit of a straggler in terms of benefitting from the Swedish manufacturer's latest styling direction, but it seems to have been a case of saving the best for last. In some respects, the newcomer is a more traditional Volvo than the last V60, where practicality was hampered by a swoopy rear-end designed to give the model a sporty feel.
Partnership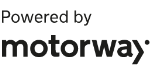 Need to sell your car?
Find your best offer from over 5,000+ dealers. It's that easy.
The latest generation has a boxier profile and boot space up there with the class best, yet it delivers those classic Volvo values with far greater style and a cool, dynamic road presence. The classy exterior is mirrored by a swishy new interior that's full of contemporary technology, and extremely spacious and comfortable with it. Factor in the availability of class-leading safety kit, plus an array of thoughtful interior design touches that make living with the V60 a pleasure, and the model cements its appeal as an effortlessly satisfying all-rounder.
The Porsche Taycan is the fiercest looking car on our list. Although it's the brand's first fully electric model, it retains all the qualities you'd expect from a Porsche, such as great handling and performance, a comfortable interior and, of course, good looks.
The range-topping Turbo S model produces an impressive 750bhp when launch control is engaged but a more sensible and affordable version of the Taycan, called the 4S with rear-wheel drive, is the most popular option among buyers. The base model can achieve a range of around 300 miles and, though it can't quite rival the Tesla Model S, it's still enough to ensure long distance drives are bearable. We were also impressed with the Taycan's responsive handling and ability to iron out bumps in the road, despite its big 21-inch alloy wheels.
Alfa Romeo has produced more than its fair share of attractive cars in the past 100 years or so, but none has excited fans of the brand in recent times as much as the Giulia. Not only is it the first rear-wheel-drive Alfa Romeo saloon since the 1980s, it's also very good-looking. The trademark 'scudetto' grille is present and correct, set off by a design that's curvaceous yet sporty.
The high-performance Quadrifoglio version adds a dose of masculinity to the Giulia's curvaceous looks, with wider wheelarches, attractive alloys and plenty of attitude. As well as being great to look at, the Giulia is a good alternative to the Audi A4, BMW 3 Series or Mercedes C-Class – it drives well, features a comfortable, well-built interior and has a good range of efficient yet powerful petrol and diesel engines to choose from.
Jaguar's past has been littered with stunning designs, but few are more beautiful than the Jaguar F-type coupe. There's a beautiful Jaguar F-type convertible available, too, but we think the coupe edges it – just. It retains the sleek shape that Jaguar is famous for, but by adding a great driving experience, Jaguar has created one of its most entertaining and desirable cars ever.
The F-Type's design is arguably most successful at the rear, where the rakish boot is angled like no other car's. The trade-off for this is that the luggage space offered is poorly shaped – although that'll be forgotten the instant you're behind the wheel, firing either of the amazing six or eight-cylinder engines into life. Two and four-wheel drive are also offered, and you can have an automatic or manual gearbox, too. Whichever model you go for, you're guaranteed exceptional performance and the top-of-the-range V8 R model provides the full supercar experience.
The Volkswagen Arteon Shooting Brake is the German's brand attempt at adding some flavour to the estate segment and we think it's done a pretty job. Since this wagon can offer plenty of passenger and luggage space as a practical family car, its stylish appearance has the ability to lure buyers away from crossovers and SUVs.
The Arteon is based on the VW Passat and offers 1.5-litre petrol to 2.0-litre petrol and diesel engines, with the option of a plug-in hybrid (PHEV). It's not quite as good to drive as a BMW 3 Series Touring but the 2.0-litre petrol model still produces a respectable 187bhp and can complete the 0-62mph sprint in 7.8 seconds.The Arteon's cabin is a pleasant place to be thanks to high-quality, soft-touch materials.
The third-generation Audi TT might not look that much different from the second-generation model, but if it ain't broke, don't fix it. Its elegant shape has appealed to many buyers, making it one of the best-selling cars of its type in the UK. Although it has four seats, the two in the back are really only suitable for children, although they're useful nonetheless and the rest of the interior sets new benchmarks for design and quality in a sports car.
There's a petrol-powered model, which provides a 0-62mph time of around 5.5 seconds, but it's the diesel that gets the nod from us. It's barely any slower, but can return an easy 50mpg. Audi also offers the high-performance 395bhp TT RS. This costs almost twice as much as an entry-level TT, but it gives you 75% of the Audi R8 supercar's power for less than 50% of its cost.
Mazda's latest range of cars is as good as it has ever been: all are very well-built, great to drive and economical. All new Mazdas are also very well designed, sharing a common, handsome family look while still being different enough to be told apart. The new Mazda3 sits in the middle of the range as family hatchback to rival the Volkswagen Golf and Ford Focus.
In terms of quality, driving pleasure and economy, the 3 makes a strong case for itself, all the while being styled with far more imagination than most in the class – like many on this list, it's a car that really needs to be appreciated in person. It's not quite as practical as some rivals and some versions are set to be quite expensive, but the Mazda offers plenty to like – not least its modern, attractive styling.
If you're a fan of the SEAT Leon, you'll be impressed by the performance-centered Cupra Leon. While still retaining all the practical qualities of the brand's standard family hatchback, it gets a sportier design, a sharper interior and more power.
The Cupra Leon boasts large air intakes and a dominant rear diffuser but the most distinctive element of its appearance is the copper-painted trim, which we love - especially when it's finished in a matt Graphene Grey. SEAT enthusiasts will be most excited by the top-tier Cupra Leon 300, which shares the same 296bhp engine as the Volkswagen Golf GTI Clubsport but costs less to buy.
Vauxhall has completely reimagined its range in terms of styling and the Vauxhall Mokka is one of the cars in its lineup to undergo a full makeover in its latest guise.
The crossover boasts a sharp design, consisting of the 'Vauxhall Vizor' face and slim LED headlights. Although it isn't the most spacious SUV on the market, it features a reasonable 350-litre boot and, thanks to the optional electric powertrain, can be an extremely cheap car to run. Even the 1.2-litre turbocharged engine, with a 99bhp or 128bhp power output, can achieve a combined fuel consumption of up to 51.4mpg. The Mokk-e, meanwhile, can travel around 200 miles between trips to the plug.
Check out our guides to the Best car interiors and Best luxury cars.