What is a supercharger?
Some cars have supercharged engines to increase power. We explain what they do and how they work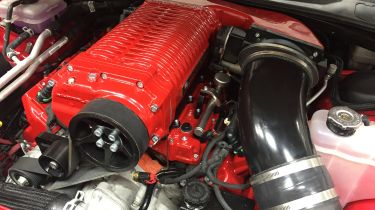 Engines work by compressing a mixture of air and fuel to create thousands of little explosions every minute. The amount of fuel and air goes some way to dictating how much power the engine produces, but an engine on its own can offer limited fuel efficiency or performance. 
More power can be extracted from an engine by superchargers and turbochargers. Both are designed to push more air into the engine's cylinders, and both allow the engine to be smaller size-wise, which improves various aspects including interior space and efficiency.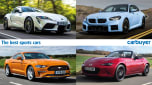 Top 10 best sports cars 2023
Here, we'll mainly focus on superchargers, and see how they work to produce more power for an engine. Further down, we'll compare them to turbochargers and answer which is better. Don't get them confused with Tesla's Supercharger network of rapid chargepoints for electric vehicles.
What does a supercharger do and how does it work?
A supercharger is an air compressor, increasing the air pressure (and the amount of air) that can be fed into an engine. With more air going in, more fuel burns and you get increased power and performance.
The engine belt powers the supercharger as the belt is moved around a set of pulleys. The size of the pulleys affects the number of revolutions a supercharger completes; with more revolutions, more air can be pushed into the engine and more fuel can be burnt, which increases power. Superchargers actually need power from the engine to run, but then feed more power back into the engine.
There are a couple of different types of supercharger, sometimes called 'positive displacement' and 'dynamic' superchargers. Positive displacement superchargers push a certain amount of air into the engine with every rotation, usually expressed in litres or cubic inches (ci is usually American). Dynamic or centrifugal superchargers are more like turbines and feed in a different amount of air depending on the speed of the engine (the revolutions per minute, or rpm).
Positive displacement superchargers give more power from lower in the rev range, while centrifugal ones offer greater thermal efficiency.
Both superchargers and turbochargers come under the umbrella term of 'forced injection', as devices that push more air into an engine. An engine without a supercharger or turbocharger is often referred to as 'naturally aspirated' or 'normally aspirated'. Meanwhile, a 'twincharged' engine has both a supercharger and a turbocharger, but these are rare.
Which is better: a turbocharger or a supercharger?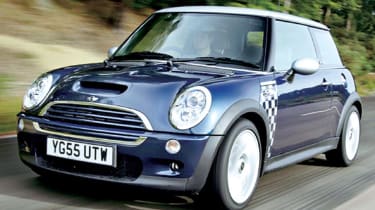 Rather than being mechanically driven by the engine, as a supercharger is, a turbocharger uses the engine's exhaust gas to spin a turbine. This gas is fed back into the engine to mix with more fuel and produce more power.
The main drawback of turbochargers is that they can lag, because there's a delay before enough air can be pumped into the engine. 'Turbo lag' used to be a major feature of performance cars several decades ago, and it is still noticeable to a lesser extent on many modern engines. Improvements to turbos and the technology around them means they are now easier to control, and don't deliver all the extra power in one scary lump.
Turbochargers are far more common in mainstream cars than superchargers. They don't put any load on the engine (a supercharger does), and turbocharged engines can be made smaller than naturally aspirated engines without losing power, due to the extra air pushed in by the turbo. This helps efficiency and packaging, among other things. Some diesel engines, like Vauxhall's Bi-Turbo, Volkswagen's BiTDI and Mazda's Skyactiv-D engines have two turbos; a small one to get things going and prevent too much lag, and then a bigger one that comes in when the engine is working harder.
Partnership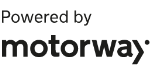 Need to sell your car?
Find your best offer from over 5,000+ dealers. It's that easy.
Superchargers are usually reserved for high-performance road or race cars. Because they're directly connected to the engine, the amount of boost provided rises as the engine revs rise. As a result, superchargers offer immediate power and very quick throttle response. They make a very distinctive whining sound, which you'll either like or dislike.
So the answer to the question of which is best comes down to your priorities. Superchargers quickly improve performance, but turbochargers are far more efficient.
Is a supercharger illegal?
It's not illegal to own a car with a supercharger, or fit one if it didn't come as standard. A range of aftermarket companies provide kits for both turbochargers and superchargers, but you will need to ensure that there is enough room in the engine bay for the supercharger to fit. You will also need to know that your engine is capable of withstanding the extra strain put on it by the supercharger, plus the extra heat generated.
Importantly, you will also need to inform your insurance company if you're planning to add a supercharger. Unsurprisingly, it's classed as a major modification so your insurance premiums will almost certainly rise. Forced induction kits aren't cheap to buy, either.
Cars with supercharged engines
While turbochargers are much more common in modern cars, there are still some cars that have a supercharger. The first generation of the 'new' MINI Cooper S had a supercharged engine, with a hole in the bonnet to provide greater cooling, while any Mercedes badged 'Kompressor' signifies the presence of a supercharger. A supercharged 5.0-litre V8 engine has been used in top-end Range Rover and Jaguar models, and Audi offered a 3.0-litre 'TFSI' V6 with a supercharger in 2009. Many high-power American muscle cars and dragsters use superchargers.
Car engines made simple