What is horsepower?
Everyone talks about brake horsepower (bhp) in the car industry but surprisingly few people know what it really means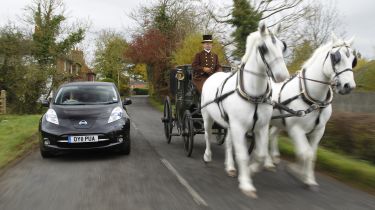 Whether you've been checking out Carbuyer's fantastic reviews, comparing car specs in manufacturer brochures or simply chatting about cars with colleagues, you can't have missed brake horsepower (bhp).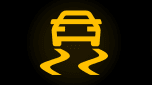 What is ESP on a car?
It's one of the most common measurements in the UK car industry and while there are other units outlined below, here at Carbuyer we stick to traditional bhp figures because it's the measurement with which most people are familiar. That's not surprising because horsepower as a measurement was invented in the 18th century by the famous engineer James Watt, well before anyone had even dreamed of motor cars. 
Understanding what 'power' means is also key to understanding bhp. Power is the amount of effort or work required to sustain a level of mechanical activity, so in simplistic terms increasing horsepower in a car means improving its ability to drive the wheels faster.
Different measurements of power
When it comes to any sort of motorised vehicle, you'll generally find power expressed in one of four ways. As mentioned above, the most common is brake horsepower (bhp), which we use on this website, and horsepower (hp). While they sound the same, brake horsepower is the figure arrived at once the losses from friction have been accounted for, so opposite and equal to the amount of 'braking' effort you'd have to apply (on top of the built-in braking effect of that internal friction) to stop the engine turning on a test bench. Horsepower measures the engine's power without taking into account the friction losses, so hp is always slightly higher than bhp..
Additionally, there's Pferdestärke (literally, the German for 'horsepower') or PS, which is especially popular – unsurprisingly – among German and German-owned brands. This is also known as metric or DIN horsepower. One PS is equal to 0.986bhp, so 100PS is the equivalent of 98.6bhp.
The kilowatts (kW) is a metric measure of power that's become more and more commonly quoted by manufacturers. It's also used by scientists and engineers. One bhp is equal to 0.7457kW, meaning the kW figure is always lower than the bhp figure.
What does that power figure mean?
The power figure that's quoted is always the maximum power the engine can produce – usually at a specific amount of revs per minute (rpm). An engine will very rarely (if ever) develop its maximum power across the full rev range. 
Hopefully, this will help you navigate the minefield of jargon that is brake horsepower, if you're still flummoxed by the concept of torque, click here to find out more.
Best new car deals 2023: this week's top car offers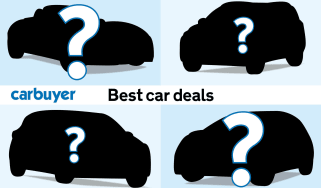 Best new car deals 2023: this week's top car offers
New 2024 Porsche Panamera – new looks, interior, and Turbo E-Hybrid model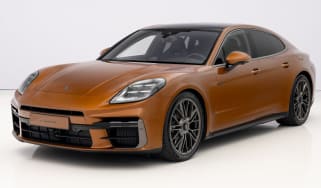 New 2024 Porsche Panamera – new looks, interior, and Turbo E-Hybrid model
New 2024 Dacia Duster arrives – popular budget SUV enters its third generation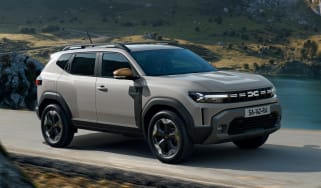 New 2024 Dacia Duster arrives – popular budget SUV enters its third generation