What is torque?
We explain all there is to know about torque, the force that gets your car moving
The majority of us know what torque is but would struggle to explain it succinctly without getting tangled up in mechanical physics. Giving a simple explanation that's easy to understand has troubled many physicists, engineers and humble motoring journalists alike for several decades. However, in this in-depth guide we'll break down the concept of torque to help you understand exactly what is.
Torque is the 'rotational equivalent of a linear force', so when we describe how much torque an engine produces, we're referring to rotational force. An engine's torque figure tells us the maximum amount of that force that it can deliver. Torque differs from horsepower; the latter is a unit to measure how quickly that force can be delivered.
Different measures of torque
Torque output can be measured in two different ways. The metric system measures torque in Newton meters (Nm), which is the default for engineers, physicists and European car manufacturers. The imperial system measures torque in pounds-feet (lb/ft) and it has traditionally been favoured in the UK and the United States.
They're very different units, but you can convert between them like this: To convert a lb/ft figure to Nm, you need to multiply it by 1.35581794833. To do the opposite, multiply your Nm figure by 0.737562149277. Easy!
What does that torque figure mean?
You'd imagine that a car with more torque would generally be faster than a car with less – and in general, you'd be right. By now, you may have read our article stipulating precisely what horsepower is. If you haven't, you can find it here.
That article states power – measured in brake horsepower – is "the rate at which work is done". Essentially, an engine with lots of power produces torque very quickly. They're not one and the same, however. Diesel engines, for instance, often produce more torque than power, while a non-turbocharged petrol engine will often do the opposite. Turbocharging and supercharging are common ways of extracting more power and torque from an engine.
Why is torque important in a car?
Similar to a car's maximum power or brake horsepower (BHP) measurement, maximum torque is not produced across the whole rev range (except in electric motors, which work differently). Instead, maximum torque – or pulling power – is produced in a certain part of the rev range. Some vehicles with engines are intended for use in particular situations and are set up accordingly but generally speaking, the ideal scenario in a car is to have balanced performance right across the rev range. This usually means the maximum torque figure is at relatively low revs, where it's useful at helping the car accelerate; torque is less useful once the car is travelling at higher speeds. It also gives the car more pulling power from low to mid revs. Electric motors are capable of delivering all their torque instantly, which is why cars like the Tesla Model S and Porsche Taycan are capable of lightning-quick acceleration.
Cars with more torque are also better at towing heavy items – so if you've got a large caravan or regularly tow a heavy horsebox or trailer, it's a good idea to go for a car with plenty of torque. A big, six-cylinder diesel SUV is generally a good choice.
Hopefully, this guide has gone some way to clearing the murky fog that surrounds the concept of torque. To find out more about horsepower, read our article here.
Top 10 best cheap-to-run cars 2022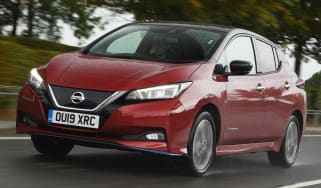 Top 10 best cheap-to-run cars 2022
Top 10 best cheap cars 2022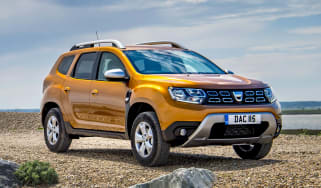 Top 10 best cheap cars 2022
New car delivery times: how long will you have to wait?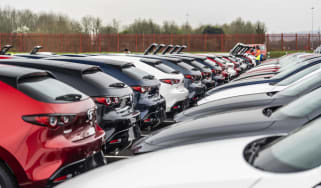 New car delivery times: how long will you have to wait?