What are Audi TFSI petrol engines?
We explain all you need to know about Audi TFSI engines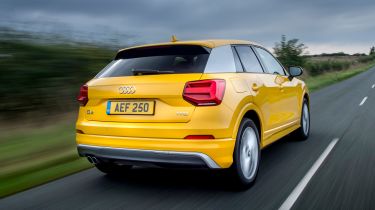 Buy a new or used Audi and the description won't just give you the very top-level model name, such as 'Audi A3'; it's likely to say 'Audi A3 TFSI' or 'Audi A3 35 TFSI', plus the name of the trim level and possibly some other information too.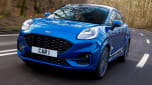 Ford EcoBoost engines: what are they and should you buy one?
Knowing what Audi's labels mean will make sure you get the engine you want. Of course, most car dealerships will clearly mark cars with the fuel they use but it can still be helpful to know what the manufacturer's own shorthand indicates.
What does TFSI stand for?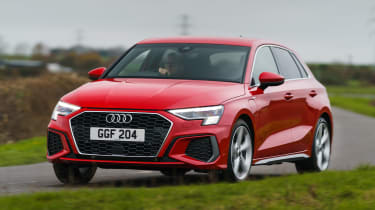 The TFSI badge is used on every petrol car Audi sells, while diesels are badged TDI. TFSI stands for 'Turbocharged Fuel Stratified Injection' and is used to signify that the engine is a turbocharged petrol unit. Around 15-20 years ago, Audi would also have sold 'FSI' engines, which didn't have turbochargers.
Since autumn 2017, Audi models will often come with a number in front of the TFSI or TDI badge. These two digits, ranging from 25 to 70, are a way to signify how much power the car has. The number doesn't correspond to the engine size or the horsepower you get; Audi says it's to allow an easier comparison between petrol or diesel and hybrid and electric cars. You can opt to have the badge left off the car when ordering a new Audi, if you wish.
TFSI vs TSI
Audi is the only brand in the Volkswagen Group to use 'TFSI' badges; most others use 'TSI' instead. In newer cars there tends not to be any difference between the two, as the engines are often shared between brands without any changes.
In some older cars, TFSI was used on belt-driven engines and TSI was used for chain-driven engines but that no longer appears to be the case.
Audi TFSI e engines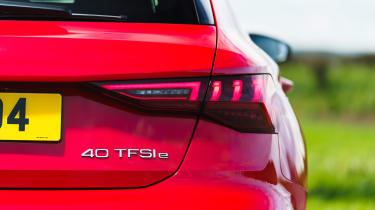 The little 'e' is a subtle addition but an Audi TFSI e engine isn't just a normal petrol motor. It indicates that the car is a plug-in hybrid (PHEV), so you'll come across it if you're looking at the Audi Q5 TFSI e or another one of the brand's many PHEV models.
In this instance, the petrol engine is joined by one or more electric motors and a battery. In most cases, a full battery charge will offer at least 30 miles of electric range, better fuel efficiency and lower running costs as a result.
Audi TFSI engine problems
In most cases, the Audi TFSI engine has proved reliable but, as with all engines, correct and timely maintenance is the key to longevity. Pre-2012 TFSI engines may have higher-than-average oil consumption, which could be nothing to worry about but in some cases signifies that the piston rings in the engine may be worn. Recirculation valves and injectors also seem to be parts to keep an eye on but the TFSI and TSI engines generally have a reputation for reliability.
Check out our guides to engine management lights and engine sizes.