What does TDI stand for?
The letters 'TDI' are used on VW Group diesel engines but what does it stand for and what do other companies call their diesels?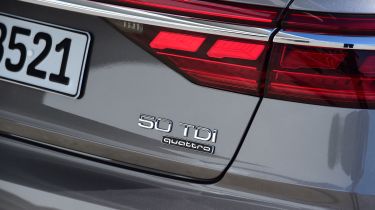 Car brochures seem to be overflowing with acronyms for different features. There's technology such as ABS (anti-lock braking system), ESP (electronic stability package, usually, otherwise known as traction control) and ACC (adaptive cruise control), and they're just the generic ones. Most manufacturers have some of their own acronyms, just to confuse things further.
You'll find that various acronyms are used when talking about engines too. Often this is because a car is available with more than one engine and it's an easy way to tell the difference between them. Diesel, petrol and hybrid cars will all be called different things.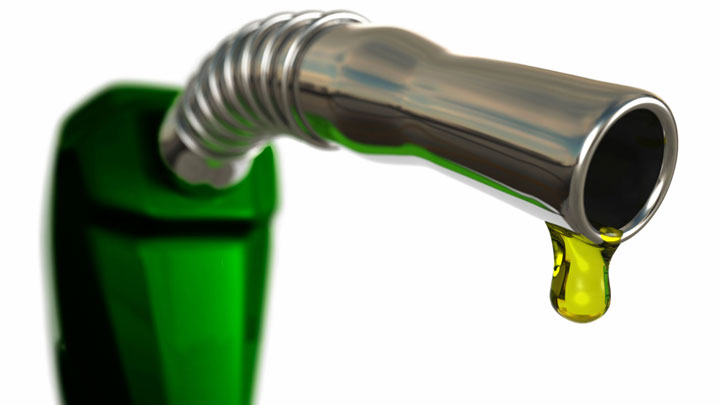 Should I choose petrol or diesel?
TDI engines
TDI is used on all current Volkswagen Group diesel engines, so you'll see those three letters if you're interested in new or used diesel Audi, Volkswagen, SEAT, Skoda, Porsche or Bentley models.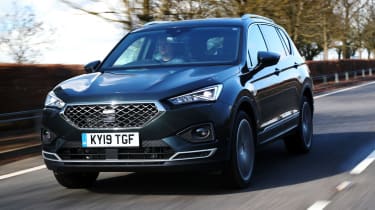 You might think the 'D' in TDI stands for 'diesel', but in fact the acronym is short for 'Turbocharged Direct Injection'. Turbocharging is used to boost power but allows the engine to be a smaller size, helping to save fuel. The smaller engine also means lower weight (which brings benefits to economy, acceleration and handling) and more space for crash protection and interior occupants. Direct injection improves the fuel combustion cycle, leading to higher torque and lower exhaust emissions.
TDI vs TSI
While TDI is VW's shorthand for its turbo diesel engines, the letters 'TSI' are used on its petrol engines. This stands for 'Turbocharged Stratified Injection' and, again, the use of a turbocharger reduces fuel consumption, emissions and engine size, while making more power and enabling access to it lower down the rev range.
If you're looking on the used market, a VW Group petrol engine may be badged 'TFSI' with the 'F' standing for 'Fuel'. These are very similar, but the TSI engines tend to be newer and come with a few improvements over the TFSI engines, such as a redesigned fuelling system, upgraded engine management systems and a move to chain timing from belt timing.
TDCi, CRDi, dCi and other diesel engines
As mentioned above, TDI is used on VW Group diesel engines, but other companies use different acronyms for their diesels. As a general rule, diesel engines will have a 'D' in the acronym. The GDi engines Kia and Hyundai use slightly confuse things - these are petrol engines.
Diesel engine names explained:
Alfa Romeo - JTDm (uni-Jet Turbo Diesel modificata)
BMW - for diesels, the model designation is followed by a 'd' (i.e. 118d)
Citroen, DS, Peugeot and Vauxhall - BlueHDi (ultra-efficient versions of High-pressure Direct injection engines)
Fiat - Multijet
Ford - TDCi (Turbo Diesel Common-rail injection) for older models, EcoBlue for newer cars
Jaguar and Land Rover - 'D', then the engine's horsepower in PS (i.e. D150)
Honda - i-DTEC (Intelligent Diesel Technology Engine Control)
Hyundai and Kia - CRDi (Common Rail Diesel injection)
Jeep - Multijet or CRD (Common Rail Diesel)
Mazda - SkyActiv-D
MINI - 'D' badge
Mercedes - CDI (Common-rail Diesel Injection), or the model designation followed by 'd' (i.e. CLA 220 d)
Nissan, Renault and Dacia - dCi (direct Common-rail injection)
Toyota - 'D' badge on engine (D-4D models have four-wheel-drive)
Vauxhall - older models have CDTi engines (Common-rail Diesel Turbo injection)
Volvo - 'D' then model designation (i.e. D5), or 'B' then model designation for mild-hybrid engines (i.e. B5)
Read our guide to the best diesel cars to buy this year, or see what you need to know about adding AdBlue to diesel engines.