What are anti-lock brakes (ABS)?
Anti-lock brakes (ABS) have been required by law for more than a decade, so how do they work?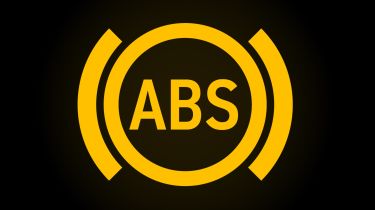 Anti-lock brakes (ABS) are one of the single biggest contributors to road safety, perhaps second only to seatbelts. They were made compulsory in 2004 but have been fitted to some cars since as long ago as the 1960s.
Why is ABS so important?
A car's only contact with the road is four small areas of rubber tyre. If one or all of these so-called 'contact patches' loses grip, the car starts to skid and the driver risks losing control. Many things can cause this but often heavy braking is the main culprit.
The safest cars to buy this year
In an emergency, an inexperienced driver will instinctively stamp on the brake pedal causing the car to skid, go out of control and take longer to stop. It's to counter these effects that ABS was invented.
The system automatically takes over to prevent the wheels locking under heavy braking, which helps to restore effective braking while enabling the driver to steer because only wheels that are turning can be steered. The result is that the driver can simultaneously slow down and steer, thereby maintaining control of the car and avoiding an accident.
How does ABS work?
An ABS system uses sensors to monitor the turning speed of each wheel. If, as the driver brakes, the system senses that one or more wheels is suddenly slowing down and about to lock, risking a skid, it automatically releases the brake so the wheel can continue to turn, before re-applying it to slow it down. It performs this operation up to 15 times a second (an action you can feel as a pulse through the brake pedal) to help maintain or restore effective braking and steering control.
How can I tell if my ABS is working?
When it's operating, you'll probably feel it as a pulsing sensation through the brake pedal but as systems become more sophisticated so they are becoming less noticeable. In normal driving you'll rarely provoke it into action. It's more on wet, slippery roads that ABS has to intervene. If there's a problem with the system, a warning light on the car's dashboard will alert you.
If ABS does activate while you are driving, this light may also flash briefly to warn you that the tyres lost grip and the system triggered, but it will extinguish as soon as traction is regained. If the ABS light stays on at any time, this could signify there's an issue, so you'll need to get the car checked at a garage.
As more and more safety technology is fitted to modern cars, it's possible to forget the incredible improvement in safety brought about by ABS and hard to estimate the number of lives it has saved.
Want to know more about car safety systems? Read our guide to Autonomous Emergency Braking (AEB).
Top 10 best cheap-to-run cars 2022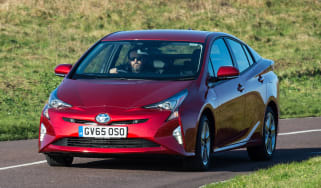 Top 10 best cheap-to-run cars 2022
UK road tax 2022: VED tax rates and bands explained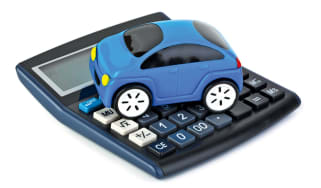 UK road tax 2022: VED tax rates and bands explained
Top 10 best economical 4x4s, SUVs and crossovers 2022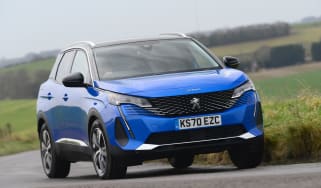 Top 10 best economical 4x4s, SUVs and crossovers 2022