What are anti-lock brakes (ABS)?
Anti-lock brakes (ABS) have been required by law for more than a decade, so how do they work?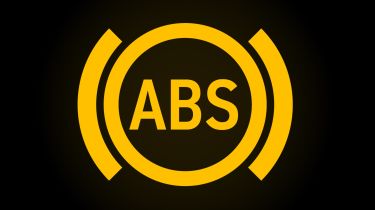 An anti-lock braking system (ABS) is a safety feature that prevents your car's wheels from locking up under braking. This can be helpful under low grip situations or if you need to brake heavily, as ABS ensures that you can keep control of the car. The technology appeared on vehicles made in the 1960s but was made a legal requirement on all cars by EU law in 2004.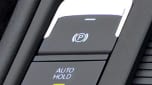 Electronic handbrakes and auto-hold: what are they and which cars have them?
Why is ABS so important?
A car's only contact with the road is four small areas of rubber tyre. If one or all of these so-called 'contact patches' loses grip, the car may start to skid, and the driver risks losing control. Many things can cause this, but often heavy braking is the main culprit.
In an emergency, you're likely to instinctively stamp on the brake pedal, but this could cause the car to skid out of control or take longer to stop. ABS was invented to counter these effects and enable the driver to brake quickly and safely.
The ABS automatically takes over to prevent the wheels from locking (in other words, if you're still going forwards with a wheel not spinning) under heavy braking, which helps to restore effective braking. ABS also enables the wheels to be turned whilst braking. The result is that the driver can simultaneously slow down and steer, thereby maintaining control of the car and avoiding an accident.
How does ABS work?
An ABS system uses sensors to monitor the turning speed of each wheel. If, as the driver brakes, the system senses that one or more wheels are suddenly slowing down and about to lock, risking a skid, it automatically releases the brake so the wheel can continue to turn before re-applying to slow it down. It performs this operation up to 15 times a second (an action you can feel as a firm pulse through the brake pedal) to help maintain or restore effective braking and steering control.
How can I tell if my ABS is working?
When your ABS engages, you'll probably feel it as a pulsing sensation through the brake pedal, but as systems become more sophisticated, they are becoming less noticeable. In everyday driving, you'll rarely feel ABS in action. It's on wet, slippery roads or under heavy breaking that ABS has to intervene. If there's a problem with the system, a warning light on the car's dashboard will alert you.
If ABS does activate while you are driving, this light may also flash briefly to warn you that the tyres lost grip and the system triggered, but it will extinguish as soon as traction is regained. If the ABS light stays on at any time, this could signify there's an issue, so you'll need to get the car checked at a garage.
As more and more safety technology is fitted to modern cars, it's possible to forget the incredible improvement in safety brought about by ABS and hard to estimate the number of lives it has saved. 
Car technology, made simple
Car lights and headlights: complete guide
Car cameras: how cameras are making cars safer
Dash cams: what are they and how do they work?
What is cruise control and adaptive cruise control?
Electronic handbrakes and Auto-hold: a complete guide
What is a car immobiliser and does my car have one?
What is Alcantara?
What is kerbweight?
What is a space saver wheel?
What is regenerative braking?
What is gross vehicle weight?
What is bluetooth?
What is a head gasket?
What are spark plugs and glow plugs?
What are brake pads and discs?
What is a supercharger?
What is lumbar support?
What is a car's exhaust system and what can go wrong?
What is air suspension, and how does it work?
What are adaptive dampers, and how do they work?
What is keyless entry and keyless start?
eCall explained
What is a head-up display?
What is Android Auto?
What is Waze?
What is Mirrorlink?
What is what3words?
New 2024 Porsche Panamera – new looks, interior, and Turbo E-Hybrid model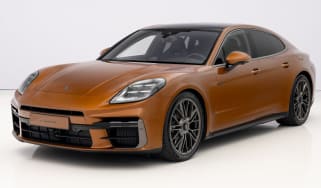 New 2024 Porsche Panamera – new looks, interior, and Turbo E-Hybrid model
Best new car deals 2023: this week's top car offers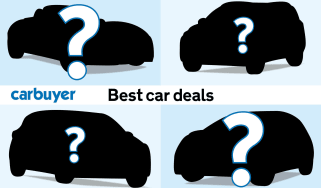 Best new car deals 2023: this week's top car offers
Toyota Yaris Cross updated for 2024 – new tech, trim and hybrid option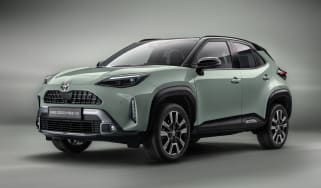 Toyota Yaris Cross updated for 2024 – new tech, trim and hybrid option