Electronic handbrakes and auto-hold: what are they and which cars have them?
We take you through the pros and cons of an electronic handbrake, as well as many of the accompanying features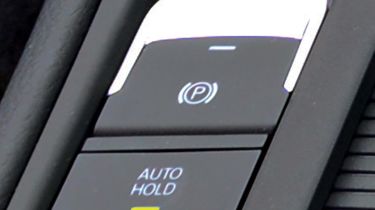 Of all the new technology on offer in modern cars – from self-driving tech to gesture-controlled infotainment systems – one of the most underrated is the electronic handbrake. The BMW 7 Series launched in 2001 with an electronic handbrake and they've become increasingly popular since, so that most new cars now come with them instead of manual versions.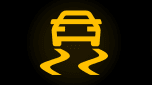 What is ESP on a car?
What is an electronic handbrake?
In a nutshell, electronic handbrakes replace the conventional pull-by-wire manual handbrake with an electronic button. A simple pull or press of a button engages the parking brake, just like pulling a manual handbrake would.
Yet, unlike a manual handbrake, most electronic handbrakes are automatic. This means that as soon as you depress the accelerator or bring up the clutch to pull away, the electronic brake disengages.
One disadvantage of an electronic handbrake, however, is how difficult it is to repair. DIY fixes are likely to be extremely difficult, so a trip to your local mechanic is on the cards if anything goes wrong.
What is auto-hold and hill-start assist?
Many cars with electronic handbrakes also have an auto-hold function. When this system is fitted, a simple prod of the brake pedal will prevent a car from moving off when stopped in traffic, leaving you to relax with your feet off the pedals. A light on the dashboard tells you the system is active and holding your car stationary - it then releases the brakes as soon as you press the accelerator.
If all this sounds like an unnecessary indulgence, next time you're in a lengthy traffic jam, take note of how many times you keep your foot on the brake. Spend any time on the road in start-stop traffic and it's a feature you'll quickly appreciate!
Mercedes customers have known this for some time, as some of the firm's cars have featured auto-holding brakes for a decade or so – but more and more manufacturers are now cottoning on to their advantages. New models from the Volkswagen, Audi, SEAT and Skoda commonly feature auto-hold, assuming they come with an electronic handbrake. VW's system "retains the last applied braking pressure", so if you're waiting on a hill, it's a good idea to give the brakes a solid shove.
Another feature made possible by an electronic handbrake is the hill-hold assistance system. This holds the brakes for you while on a steep incline to allow you time to press the accelerator and pull away without rolling backwards. Do note, however, that this is not the same as auto-hold and will only hold the car for a short amount of time.
Which cars have electronic handbrakes?
Electronic handbrakes are perhaps more common than you may expect, with the large majority of new automatic cars coming fitted with them. While we can't quite name them all here, some notable examples include the UK's best-selling car of 2021: the Vauxhall Corsa, plus the MINI hatchback, Kia Sportage, BMW 3 Series, Tesla Model Y and Peugeot 308.
Need a car that's easy to drive? Check out our list of the top 10 best small automatic cars
Car technology made simple
Engine management light: top 5 causes of amber engine warning light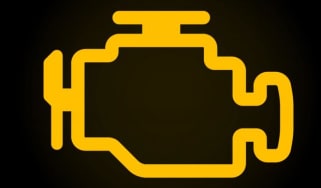 Engine management light: top 5 causes of amber engine warning light
Best new car deals 2023: this week's top car offers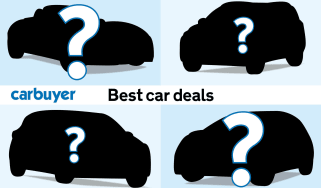 Best new car deals 2023: this week's top car offers
Swoopy new Toyota Sport Crossover Concept to take on Polestar 2 in 2025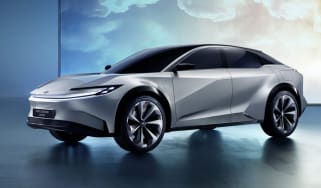 Swoopy new Toyota Sport Crossover Concept to take on Polestar 2 in 2025