What is gross vehicle weight?
Gross weight is used to calculate the overall weight of a vehicle, but what exactly does it mean?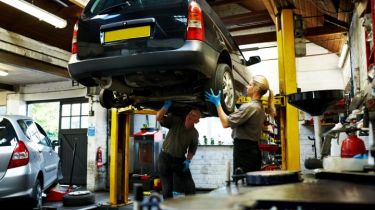 Calculating the precise weight of a vehicle can be a complicated process. Several units of measurement are used when weighing a vehicle, and each incorporates different information to arrive at an overall figure.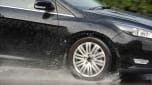 Tyre speed rating and labelling guide
Gross vehicle weight is calculated by adding the weight of a vehicle with a full tank of fuel, all necessary fluids, as well as the weight of the driver, passengers and luggage. This means that gross vehicle weight is a precise measurement of a vehicle's weight in real-world conditions, such as when driving on the road. This unit of measurement may be helpful if you need a very accurate measurement of your vehicle's weight, perhaps in the case of towing or when transporting goods. 
It can be challenging to calculate the gross weight of a vehicle, so other units of measurement are also commonly used in the automotive industry. However, if you need to calculate your vehicle's gross weight, it is worth finding the kerb weight first.
Gross weight vs kerb weight
Where gross weight tries to measure a fully-laden vehicle accurately, kerb weight is a widely used as a standardised measurement. A car's kerb weight consists of the weight of a vehicle with a full tank of fuel, all necessary fluids such as oil and coolant, and the standard equipment that comes with the car. 
The kerb weight of a car is typically listed in the vehicle handbook or on the manufacturer's website. Unlike gross weight, kerb weight does not include the driver, passengers, luggage or any additional extras from the factory such as sunroofs or other interior technology. These additions can vary drastically between different vehicles, so kerb weight is commonly used as an approximate weight calculation across the industry. It's a great figure to use when comparing vehicles to see which is heavier or lighter from the factory.
In theory, you should be able to calculate the gross weight of your vehicle by adding the kerb weight figure to the combined weight of the passengers, onboard luggage and any additional equipment fitted to your car. However, we would suggest that you seek the advice of a professional if you need to calculate the gross weight of your vehicle. 
Gross weight and towing
Most drivers will only need to work out the gross weight of their vehicle when they are planning to tow a heavy trailer, such as a caravan, horsebox or car trailer. This is because driving laws prescribe limits on the maximum weight of a vehicle and trailer combination.
This is often referred to as the maximum authorised mass (MAM), which is up to 8.25 tonnes for drivers who passed their test before 1997. Previously, if you passed after this time, the MAM was reduced to just 3.5 tonnes, with a test being required to tow heavier loads. This made it difficult to tow heavier trailers without taking a special test first.
However, from 16 December 2021 the rules changed, allowing drivers who passed after 1997 to tow a trailer weighing up to 3,500kg without an additional test being required.
Read our in-depth guides on how to not overload your car, and all you need to know about towing. 
Car technology made simple