What is a space saver wheel?
A space saver spare wheel can help you get home or to a garage if your car suffers a puncture and takes up less room than a full-size spare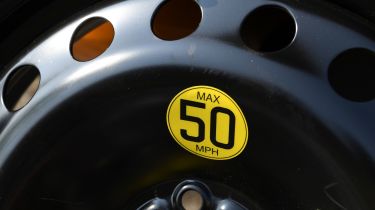 A space saver spare wheel is designed to be used in an emergency when one of your wheels suffers an issue such as a puncture or a blowout. The point of a space saver is that it takes up less room in your car than a full-size spare wheel, but is also more straightforward to use than the puncture repair kits found in many modern vehicles. 
Some cars are equipped with a space saver wheel from the factory, and it's typically hidden beneath the boot space so that it does not get in the way. The slimmer space saver spare fits into a smaller space than a conventional spare wheel so that more luggage space can be retained in the car.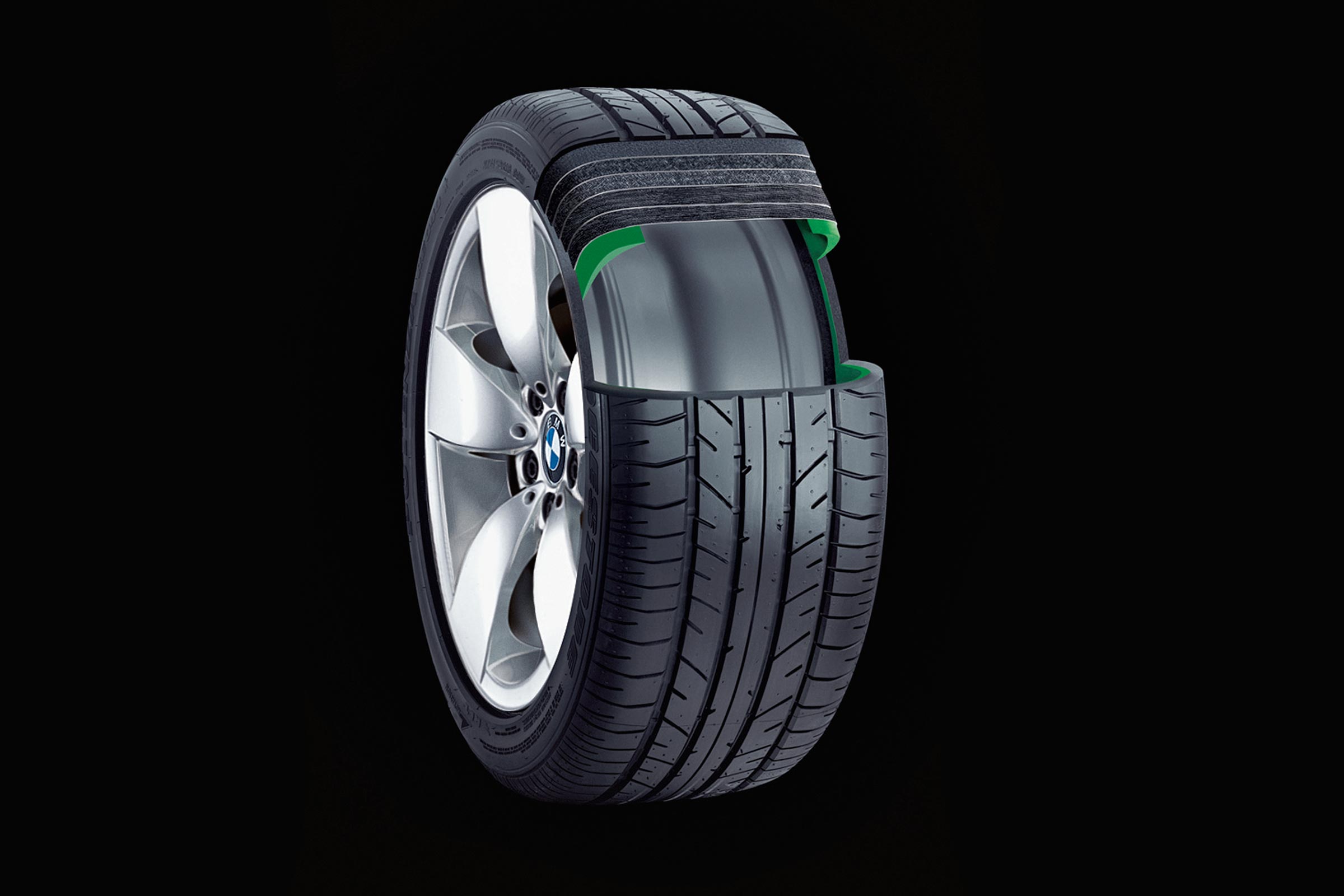 What are run-flat tyres?
Spare wheels of any kind are not as commonplace as they used to be. Many car manufacturers opt to exclude a spare wheel entirely in order to save both money and weight. In this situation, the manufacturer is required to provide a tyre inflator and sealant with a new car as a bare minimum. 
If your vehicle does include a space saver wheel, it is probably designed for temporary use only. These wheels are not capable of providing the same durability and performance as regular wheels, so it is important to use them sparingly and only in the case of an emergency. 
Can you drive with a space saver wheel?
If you find yourself in a situation where you need to use your space saver wheel, it should only be driven on to get you to safety. This could be your home or a garage where you can have the original tyre repaired or a new one fitted. You should avoid driving on the space saver wheel for non-essential journeys and remove it as soon as the original wheel is safe to use. It's also best to stick to local roads with lower speed limits (see below).
It is important to know that your space saver wheel needs to have the same aspect ratio as the original wheel. Not only will a different sized wheel damage your vehicle's drivetrain, but your car will fail an MOT if the spare wheel is found to be improperly sized or in poor condition. You should always check your vehicle's handbook for any other information that may be specific to your car and its space saver wheel before use. 
How far can you drive on a space saver wheel?
There is no maximum distance that you are allowed to travel using a space saver wheel, however, the soft rubber compound used on space saver wheel tyres tends to degrade more quickly than that found on a regular tyre. This means that excessive driving on a space saver wheel will cause the tread to diminish quickly, and if you drive on less than 1.6mm of tread, you will be breaking the law. 
The degradation of tread can happen quicker than you expect, so avoid excessive driving on a space saver wheel and check the tyre's tread regularly if you need to use it. Space saver wheels can be reused provided they still have enough tread to satisfy the legal requirements, so it is worth driving carefully and maintaining your emergency spare for future use. 
How fast can you drive on a space saver wheel?
Manufacturers provide speed limits with their space saver wheels and most are limited to 50mph. Driving above this speed is considered dangerous as a space saver wheel tends to be thinner, less stable and generally less suited to regular driving. 
While 50mph is the limit of a space-saver tyre, we would also advise driving with added caution while using a spare wheel as your car will handle differently from what you have become used to. Grip will be reduced in all conditions, but this will be especially pronounced in poor weather conditions.
How much does a space saver wheel cost?
The cost of a space saver wheel will vary depending on your vehicle and the size of the spare that you require. However, space saver wheels typically cost between £50 to £100 at most car-parts suppliers. Be sure to check your vehicle's wheel size before buying a spare wheel, as driving with mismatching wheels of varying sizes can cause harm to your car's drivetrain. 
Need to change a tyre? Find out how in our simple guide
Car technology made simple