What is a car immobiliser and does my car have one?
How does a car immobiliser work and how do I know if my car has this security device?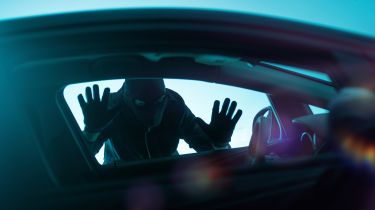 It's easy to take car security for granted these days, with advanced car alarm systems and tracking devices available on more modern cars. Car immobilisers have also played a vital role in reducing vehicle theft for many years, but while they are included on all modern cars, immobilisers haven't always been fitted as standard.
An electronic car immobiliser is one of the most essential pieces of car security technology; an extra line of defence to stop would-be thieves from stealing your car. With an immobiliser, not only does the car key need to fit the lock, it also needs to be programmed before the car's computer system recognises it as the correct key.
This is why many modern car keys are so expensive to replace. Whereas you may have been able to simply cut a new key for an older car, this isn't the case for newer cars, which require you to have the key synced with their computer before you can start the engine.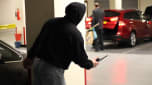 Car security: top tips
The technology has existed for a long time, but only became mandatory for all new cars in the UK from 1998. If your car was made before 1998 or was imported from another country where immobilisers were not standard when the car was produced, you may not have an immobiliser in your car. Cars with a factory-fitted immobiliser are more secure and usually cheaper to insure, but fitting an aftermarket immobiliser can also lower the cost of your insurance premiums.
While the term 'immobiliser' is most commonly used to refer to the electronic device discussed in this article, disk-locks and steering wheel clamps are also technically a type of immobiliser, known as 'mechanical immobilisers'. These are less secure than electronic immobilisers as they can be easier to locate and be removed more easily.
How does an immobiliser work?
Most electronic car immobilisers work by cutting off the car's starter motor, fuel system, ignition systems or combination of the three until the correct key is used to start the car. The car's key is not only cut to fit the lock on the ignition cylinder, it also contains a small computer chip with a code, called a transponder, which disables the immobiliser once the key is turned.
Nowadays, most cars' immobilisers work 'passively', meaning the owner does not need to set or arm them, although some much older cars require the driver to arm them manually. Passive systems are safer as they eliminate the possibility of forgetting to secure your car once you leave it, but it also means you might not be able to tell if your car has an immobiliser installed.
What is a Thatcham-approved immobiliser?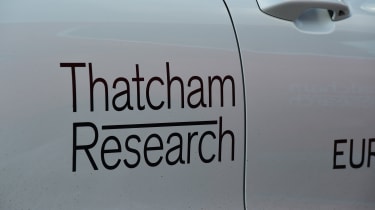 During the early 1990s, car thefts and break-ins were a serious epidemic. Thatcham, a car product research centre, launched its alarm and immobiliser categories to address this issue by informing car buyers what levels of car security equipment were installed on a car and setting an industry benchmark for the improvement of car security. 
The Thatcham category system is fairly complicated, but as a general rule, the lower the category number, the higher the standard of security offered. Thatcham category 1 means the car has an alarm and immobiliser fitted, whereas category 2 just means an electronic immobiliser is installed. Category 2/1 means the car was fitted with an aftermarket alarm system to improve and upgrade security. Category 3 systems refer to more basic mechanical immobilisers like steering wheel clamps and disk-locks.
Partnership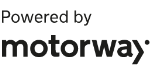 Need to sell your car?
Find your best offer from over 5,000+ dealers. It's that easy.
If your car was made after 1998, the likelihood is it has an immobiliser, because they became mandatory in the UK. If your car is older and you're unsure if your car has an immobiliser or want to know what other security equipment is fitted, you can check Thatcham's website to see if one was fitted from the factory.
If your car didn't come as standard with an alarm or immobiliser but you later had them fitted, many insurers will reduce your premium depending on which category of Thatcham-approved system you've had installed.
For more information, read Thatcham's guide to their car security categories.
Car technology made simple