eCall explained
Every new car now has eCall as mandatory equipment – but what is this system and how does it work?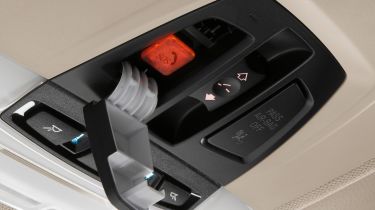 The eCall system, if you've not heard of it, is a safety feature that every new car sold in the EU from 31 March 2018 must have, although many manufacturers have offered it as standard equipment for a long time already.
It's a pretty simple bit of technology: in the event of a collision in which a car's airbags are deployed, eCall automatically contacts the emergency services. It uses GPS to relay the time, your location, what type of car you're in and what fuel it uses to the authorities, while a microphone in the car allows you to speak directly to call handlers when the system is activated.
The eCall system also shares what direction you were travelling in when the incident occurred, allowing authorities know which side of the carriageway they need to head to in the event of a motorway collision.
All this allows ambulance, police and fire crews to reach you as quickly as they can following an accident, armed with as much information as possible. You can also activate eCall by pressing a button, so if someone becomes ill (or has been injured in a collision in which the airbags haven't deployed), help can still be easily summoned.
eCall is claimed to reduce emergency-service response times by 50% in the countryside, and 60% in built-up areas, potentially bringing accelerated medical attention and helping to prevent injuries developing into something worse.
Instead of using 999 to contact the emergency services, eCall uses the international 112 number, so it'll work across Europe. This is another vital aspect of the service: EU safety chiefs pointed out that when travelling abroad, many people face language barriers, or aren't able to share their location precisely in the event of an accident; the eCall system addresses both of these issues.
The technology behind eCall has been around for some time: Volvo has fitted cars sold in Sweden with a similar system since 2001 and General Motors – the parent company of Vauxhall – includes an automatic emergency call feature as part of its OnStar system; this was previously only available to US and Chinese consumers, but is now offered to Vauxhall buyers in the UK.
eCall criticism
While eCall has the potential to be a real lifesaver, its mandatory introduction hasn't been without opposition. Fitting eCall to a car adds roughly £70 to manufacturing cost, so consumer prices are likely to rise very slightly as a result, with cheaper cars being most noticeably affected.
Privacy campaigners have also voiced concern over how secure eCall will be, arguing governments or third-party organisations could potentially use it to track drivers. The brains behind eCall have been quick to quash such fears: a document released by the European Commission claims the system will only share a limited amount of information with the emergency services, deleting all data as soon as possible. eCall bosses also point out the system "remains dormant" and is "not registered to any telecommunications network… until a serious accident happens".
The emergency services themselves have cautiously welcomed the introduction of eCall, and there are some concerns over how emergency call centres will deal with eCall communications. Speaking at a conference on eCall, Andy Rooke, Vice President of APCO (the Association of Public-Safety Communications Officials) said the system's introduction represents a major change in emergency call handling, as data and voice calls both need to be processed, potentially on the same call.
Partnership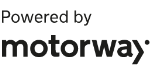 Need to sell your car?
Find your best offer from over 5,000+ dealers. It's that easy.
Rooke also said the potential for false alarms is high due to eCall's manual activation feature, which comprises "a red button" that may say "press me" to some people. Meanwhile, John Medland, BT's 999 policy manager, said adapting the company's emergency call centres to fully accept eCall could cost anywhere from £100,000 to £500,000 and represented a "big change".
If you'd like to learn more about the latest car safety systems, make your way over to our article on the subject.
Best new car deals 2023: this week's top car offers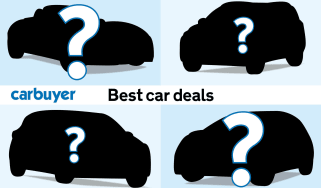 Best new car deals 2023: this week's top car offers
New 2024 Porsche Panamera – new looks, interior, and Turbo E-Hybrid model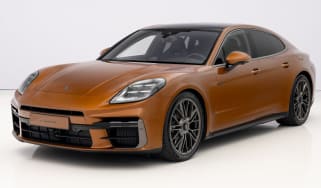 New 2024 Porsche Panamera – new looks, interior, and Turbo E-Hybrid model
Toyota Yaris Cross updated for 2024 – new tech, trim and hybrid option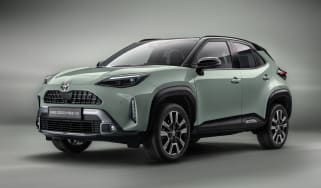 Toyota Yaris Cross updated for 2024 – new tech, trim and hybrid option