What is MirrorLink?
MirrorLink lets you connect your phone to your car. We explain what it is and how it works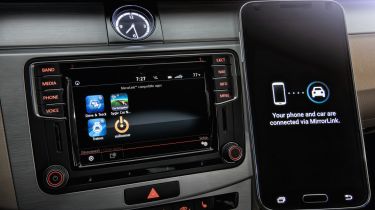 In-car technology has evolved massively over the last few years, and MirrorLink is a prime example of this. MirrorLink is a system that allows you to access your smartphone's features through the car's own infotainment system while driving.
Smartphone connectivity is becoming a big thing in new cars and is being more widely adopted by manufacturers as they look to retain customers in an increasingly competitive market. 
Whether it's simply to receive calls while you're on the move, to use a live navigation system such as Waze or Google Maps to guide you, or perhaps even to listen to podcasts or access other apps through a car's built-in infotainment system, smartphone connectivity is becoming a key requirement for many people.
In this guide, we look to inform readers on all things MirrorLink, to help them understand if it could be of benefit to them. Read on to find out more.
What is MirrorLink?
You may be familiar with Apple CarPlay or Android Auto, which essentially act as substitutes for a car's own infotainment system and provide similar features and apps. MirrorLink is an alternative to these, and offers another means of linking your phone to your car's media system.
But while the Android Auto and Apple CarPlay software are made by Google and Apple, respectively, MirrorLink is a non-profit company, with the aim of working with as many different phones as possible. You can check to see if your phone is compatible by using the MirrorLink website. 
The benefit of MirrorLink not being tied to a specific company is that a number of different apps can work with it, rather than just those approved by Apple and Google as they are with Apple CarPlay and Android Auto. But while this may raise concerns for some regarding network safety and privacy, MirrorLink is verified as safe to use because it has met all the standards set by a body called the Car Connectivity Consortium.
Which cars and phones have MirrorLink?
MirrorLink is supported by a number of car manufacturers, with prominent examples including Citroen, Fiat, Honda, Mazda, Mercedes, Subaru, Volkswagen, SEAT and Skoda among others. In fact, most manufacturers offer models that can use MirrorLink, but just to be on the safe side, it's always best to check this with a dealer before purchasing a car if it's a priority for you.
The list of phones that are compatible with MirrorLink includes models made by HTC, Huawei, LG, Samsung and Sony. Unfortunately, Apple iPhones are not supported – and it's not known as yet if plans are in place for this to change, given that it is, essentially, a competitor to Apple CarPlay. Additionally, you can purchase aftermarket media systems for your car from Alpine, Bosch, Clarion, Denso, Harman, Panasonic and Pioneer that have MirrorLink.
How does MirrorLink work?
Before we run through how to connect your phone through MirrorLink, it's worth noting that you'll need at least one app that's supported by MirrorLink for it to be able to establish a proper connection. Though the chances are that you've already got one of these apps installed, it's worth having a glance over the official list on the MirrorLink website to be sure.
Partnership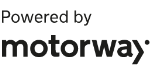 Need to sell your car?
Find your best offer from over 5,000+ dealers. It's that easy.
Once in your car and with the ignition on or engine running, plug your phone into the car's USB port with a USB cable (be aware that some cheaper cables may not work). In some cars, you can connect with Bluetooth as well. 
In many models a menu will pop up on the screen asking you whether you want to use Android Auto, Apple CarPlay or MirrorLink - just select the one you want. If this doesn't happen, navigate to the correct option using the menus in the car's media system.
Once you've found the right option - refer to the handbook if it's difficult - the MirrorLink display should appear on the screen.
Apps can be selected and accessed using the car's screen. Voice control systems and the controls on your steering wheel will also work with MirrorLink.
Go ahead and configure your MirrorLink display as you see fit, adjusting your navigation, music, or any useful apps that you may use on your journey.
Using MirrorLink Apps
The MirrorLink name suggests that the system might mirror your phone screen onto the car's, but this isn't the case. Instead it's displayed in a way that's safer and easier to use while driving. Not all your apps will appear, as some won't be approved for use in this way.
Many of your favourite apps will work – just click on them and become familiar with using them before you set off. Some interesting apps that you might also want to add to your phone include Parkopedia, where you can find parking spaces nearby, or Glympse, which allows you to send your position to friends or family so they can track your journey. 
There are all sorts of apps available for smartphones that work with MirrorLink - the official website has them all so you can find ones that suit you there.
Curious to know more about in-car technology? Why not read our guide to dash cams, or learn the benefits of adopting a black box? 
Engine management light: top 5 causes of amber engine warning light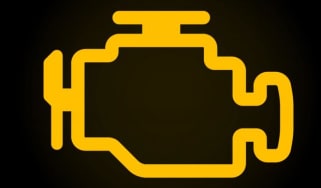 Engine management light: top 5 causes of amber engine warning light
Tesla Cybertruck finally delivered: specs, prices and UK availability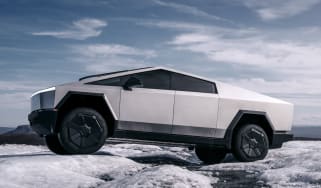 Tesla Cybertruck finally delivered: specs, prices and UK availability
Best new car deals 2023: this week's top car offers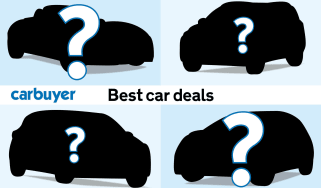 Best new car deals 2023: this week's top car offers