Car security: top tips
Keep your car and valuables safe with our top tips, including how to prevent keyless car theft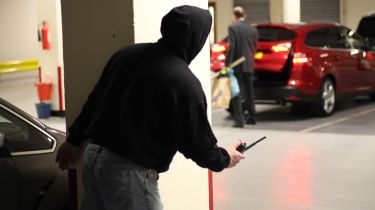 New cars are getting more secure as time goes on. Yet as hi-tech solutions to theft appear, criminals are coming up with more technology of their own in order to steal cars.
Electronic hacking is now a common type of car crime, as an increasing number of new cars come equipped with keyless entry technology. This tech makes entering your car easier and more convenient but it's also a way for thieves to get access to your car, often without breaking in.
There are still old-school techniques to getting into a locked car, and in this article we'll look at how you can stop them from working.
There are passive and active ways of preventing car crime but the most important thing to remember is that if you've done something to prevent a crime, it's much less likely to happen. Criminals want an easy ride and won't bother to steal a car that's hard to get into if the one next to it represents an easier job.
Read on for our top tips for keeping your car secure.
Active security measures for your car
Active security methods are things you do each time you use your car to make it less likely that the car will be a target for crime. These things aren't difficult to do for the most part, and doing one or all of them regularly will be a big help in keeping your car safe.
Parking securely in public car parks
It might sound like a small thing but try to park facing the wall or a row of bollards. The need to reverse before making off could be the difference between an opportunistic thief jumping in your car or targeting another vehicle that looks ready to speed away.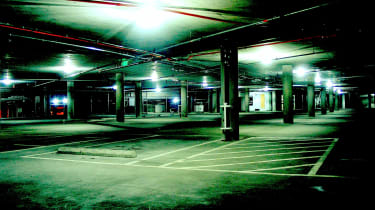 It's important to take any valuables or portable devices (mobile phones, sat-nav units etc) with you. A tidy car can even show you're a more careful owner who's less likely to leave valuable items inside. Also, make a habit of carrying a cloth in your glovebox or door pocket, so you can quickly wipe away tell-tale windscreen marks from a suction-cup sat-nav or phone holder.
Better yet, don't stick phone mounts or sat-navs to the windscreen at all, as it's potentially illegal (if they block your view) and there are ways of mounting them to your dashboard instead.
Parking at home & keyless car theft
While the above precautions can apply at home too, there are some even better ways of avoiding becoming a target here. Always park facing towards your house or garage and away from the street, turn your wheels towards a curb, wall or grass and waggle the steering wheel from side to side before getting out to ensure the steering lock engages.
Next, once you head inside, make sure not to leave the keys close to the front door. This is because thieves can use a technique called 'letterbox fishing' to hook your keys using a thin piece of wire. A letterbox guard can also help prevent this.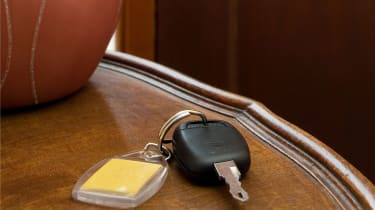 Taking your key fob further inside the house is also an important measure for keyless car theft protection, because organised criminals can find and amplify the wireless signal from a key fob left near your front door or a window and relay it to the car.
Partnership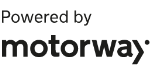 Need to sell your car?
Find your best offer from over 5,000+ dealers. It's that easy.
By 'hacking' the signal, it's possible to gain entry to the vehicle and sometimes even clone the key and drive off. Keep keyless fobs away from doors and windows and keep them inside a metal tin or a specially designed pouch that uses the Faraday effect to block wireless signals. These are available online and aren't expensive.
It's also worth contacting your car's manufacturer to check if its keyless system is vulnerable to an attack like this and if any software updates can be installed at your local dealership to improve security.
Lastly, never start a car and go back inside the house on cold, frosty mornings to let the windows clear. Leaving a car unattended with the engine running isn't only very risky, your insurance provider is unlikely to pay out in the event of theft.
Active car security products
As immobilisers have seen criminals increasingly turn to stealing the car keys themselves or hacking remote key fobs, motorists are flocking back to physical security devices. Products like steering-wheel locks that were popular back in the 1990s are low-tech but a steering lock like the Stoplock Pro – a test winner – can be a strong deterrent for car thieves.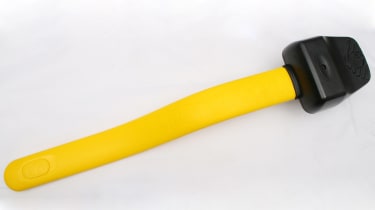 Not only are criminals more likely to simply move on to another vehicle, persistent criminals will need time and tools to remove a steering lock, and they're likely to create a lot of noise in the process. The Stoplock Pro also costs much less than most insurance claims, at around £50.
Most cars are now sold with alloy wheels, and ensuring locking wheel nuts are present should prevent theft of those.
Passive car security
When you buy a car, it's important to check if it's fitted with an alarm and immobiliser. While the former will alert you and passers-by to a break-in, an immobiliser should ensure that your car can only be started with the keys it was supplied with.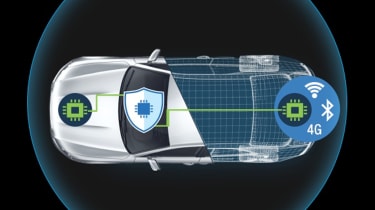 If an alarm and immobiliser are fitted, you'll want to ensure the system has been awarded the 'Thatcham Quality Assurance' mark, as these devices not only offer good protection, they're recognised by the Association of British Insurers (ABI). Thatcham is a UK body that benchmarks security and safety systems and assigns one of the seven categories listed on its website to devices that pass its rigorous tests.
Read our guide to the best cars to buy now. 
Engine management light: top 5 causes of amber engine warning light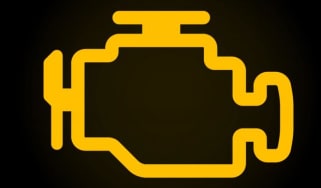 Engine management light: top 5 causes of amber engine warning light
Best new car deals 2023: this week's top car offers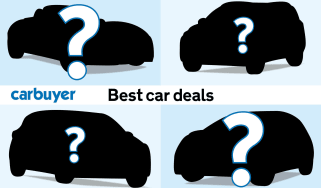 Best new car deals 2023: this week's top car offers
Top 10 best cars under £200 per month 2023/2024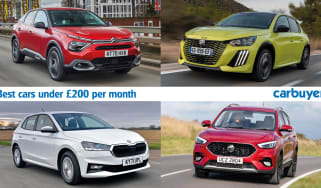 Top 10 best cars under £200 per month 2023/2024