How to avoid keyless entry car theft
As cases of keyless car theft spike, find out how you can keep your car secure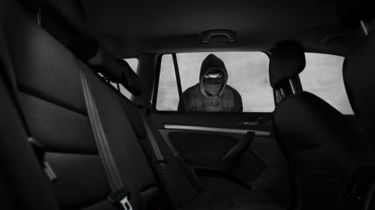 In data released by the Home Office, car thefts have risen by in excess of 48 per cent in the last five years. Even more concerning, just under 50 per cent of all vehicles stolen were never recovered. It appears to be hi-tech crime that's largely behind this spike, as thieves use increasingly sophisticated kit to steal cars with keyless entry by tricking their systems into thinking the key is nearby.
So, what is keyless entry car theft and if you own a car equipped with keyless entry, what can you do to avoid being a victim?
Keyless entry car theft explained
Keyless entry car fobs or cards work by emitting a signal that the car detects when it's a few feet away, allowing you to unlock the doors and start the engine. Thieves can exploit this wireless technology by getting hold of a relay amplifier and transmitter on the black market, then finding a car parked close enough to its owner's house (where the key is).
While one criminal stands by the car with a digital transmitter, a second walks around the perimeter of the house with the amplifier, and if the key is close enough it will detect its signal and send it to the transmitter. At this point the transmitter effectively becomes the key, allowing the thieves to gain access to the car and even drive it away. The whole process can take just seconds and be completed in virtual silence.
The industry is taking notice, however, with Richard Billyeald of Thatcham Research saying: "Manufacturers are already working on new systems. A few new models already have setups that aren't vulnerable to relay attacks. The functionality is the same, but they cannot be fooled by relay devices."
Manufacturers such as Mercedes and BMW have developed motion sensor keys that do not emit a signal whilst the key is stationary, hung on your key hook for instance.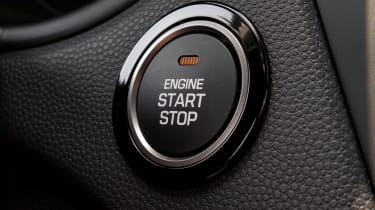 Top tips for avoiding keyless entry car theft
Thieves may be able to take advantage of a vulnerability in car security, but owners can take steps to make it more difficult for hi-tech criminals to carry out keyless car theft. Some of these are simple security steps, while others tackle the issue head on.
Car security basics
Always stick to the basics of car security first. Ensure your vehicle is parked in a well-lit or secure area, properly locked and all valuables are removed. Once in your home or office, ensure your car keys are as far away from doors and windows as possible, preferably shut inside a drawer.
Signal-blocking Faraday pouches
Don't assume that wrapping your key in foil will do a good enough job. It isn't designed for this purpose. As keyless car crime has spiked, several anti-theft pouches have hit the market that are designed to block signals emitted by the key. The idea is simple - keep your key inside the Faraday pouch when not in use, and special material will prevent a relay amplifier from picking up its unique signal and transmitting it. We'd recommend only buying these from a reputable outlet, however, and looking for reviews and accreditation to ensure it will work. Fortunately, good ones aren't too expensive - you can pick them up from auto parts stores or online marketplace sites for under £20.
Switch off the key
The wireless signal from some keyless fobs can be turned off, although the feature isn't always obvious and can require a combination of button presses. Consult the manual or contact the manufacturer to find out if this is possible for the keys to your car.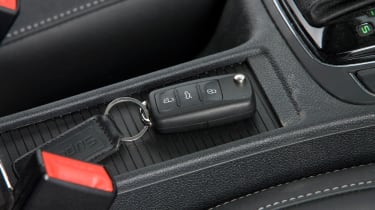 Switching off the key should certainly thwart keyless car thieves, and could also be recommended when heading off on holiday. It's also worth checking with the manufacturer if any software updates are available, as it may be that a system for preventing keyless car theft has been developed since you got your car.
Physical security measures
As criminals turn to technology, many owners are resorting to low-tech physical security devices like steering wheel locks and driveways with locked gates or barriers. Make life difficult for thieves in this way and even if they can unlock the car, hopefully they won't be able to drive away in it. Many criminals will also move on to an easier target when faced with extra security that's time consuming and noisy to defeat.
Tracking devices
It's possible to subscribe to a security company like Tracker, which can fit a tracking device to your car and use it to trace its location if it's stolen. According to the company, 96% of cars fitted with its technology are recovered when stolen, compared with just 50% in other cases.
Not just cars with keyless technology are vulnerable to car crime. Read our top tips guide to car security for more information.