Car lights and headlights: complete guide to different light types and technologies
We fill in the gaps on Halogen, Xenon, Matrix LED and Laser headlights, and all their safety benefits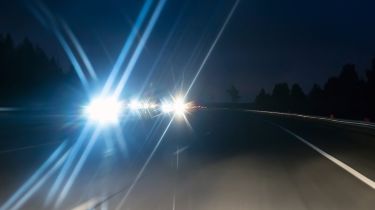 Headlights are one of the most important safety features on any car. Not only do they provide the driver with visibility in the dark, they also make the car itself more visible to other road users.
Over the years, roads have become busier, with manufacturers continually developing technology to make their cars safer. This has meant headlights have evolved from simple gas lamps to complex LED and laser units that can electronically adapt to the road ahead. Yet with several different types of headlights available on new cars today, it can be confusing to understand the differences between them.
What are Blind Spot Monitoring systems?
For example, many people are quick to confuse LED headlights with LED Daytime Running Lights. Xenon and LED headlights are also easily mistaken for one another; both emit a whitish-blue glow, so can be somewhat difficult to tell apart at first glance. Furthermore, some motorists seek to upgrade their standard halogen headlights to brighter, xenon ones, unaware of the complicated laws surrounding them. 
Our handy guide is designed to detail the pros and cons of the most popular types of headlight: Halogen, Xenon, LED (Light Emitting Diode) and Laser. While some headlights such as Halogens are cheap and easy to buy and replace, more expensive types of headlights such as LED and Laser provide a much greater view of the road at night, alongside plenty of other advantages.
Follow the link to the next page to find out which type of headlight is best for you and your budget.
Want a car with all the latest safety features? Check out our list of the safest cars that you can buy
Car technology made simple