What are LED Daytime Running Lights?
We explain what DRLs do and how they keep you safe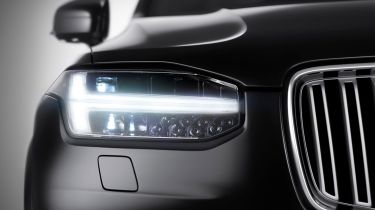 FOR: Make the car more visible to pedestrians and other road users, can add to the overall look of the car
AGAINST: Not all models in a model range get the same signature, can fail just like normal headlights
Mandated on all new cars sold in Europe since 2011, Daytime Running Lights (DRLs) are lights that are illuminated the entire time that your car is running - including in the daytime. These lights are supplementary to your headlights and make your car more visible to pedestrians and other road users. According to the UK's Department for Transport, DRLs reduce the possibility for daytime accidents by around 6%.
LEDs (Light Emitting Diodes) consume less energy than their traditional halogen bulb counterparts. They are also brighter and more easy to see during the day. Given that DRLs lights are almost permanently on, most sets of running lights incorporate LED technology. 
Since the Audi R8 supercar debuted LED daytime running lights back in 2008, car manufacturers have found unique and interesting ways to incorporate the now mandated safety feature into their designs.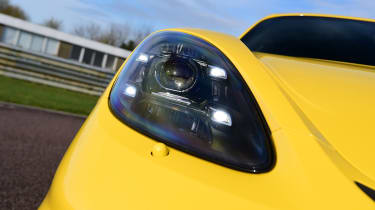 Peugeot, for example, uses their DRLs on the 208 supermini to signify a 'lion's claw', akin to the brand's logo. Volvos celebrate their Nordic heritage with a 'Thor's hammer'-inspired design, while Jaguar incorporates a signature 'J' into the unique design of their daytime running lights, as seen on the Jaguar F-Pace.
Do note that while a car's running lights may be an important part of its overall look, not all cars of the same model will feature the same light design. Cars specified in different trim levels or with different types of headlights may have different DRLs. 
For example, only Porsche 718 Boxster and Cayman models equipped with the PDLS Plus (Porsche Dynamic Light System) full-LED headlights feature the iconic Porsche quad-dot running light design. If this matters to you, be sure to check with your dealer before placing an order.
Want a car with all the latest safety features? Check out our list of the safest cars that you can buy
Car technology made simple