What is kerb weight?
Kerb weight is a popular method of specifying a car's weight, but what exactly does it mean? Read on to find out everything you need to know about kerb weight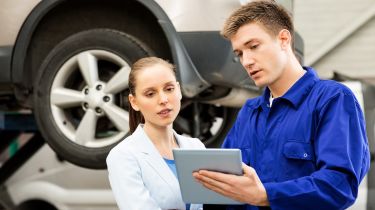 Many car manufacturers refer to the measurement of kerb weight when discussing the heaviness of their cars. There are several different units of measurement used when it comes to weighing vehicles, but kerb weight aims to be the most accurate and realistic weight of a car when it comes to typical, day-to-day use. 
Kerb weight is calculated by adding an empty car's total weight when it has a full tank of fuel, all of the necessary fluid such as oil and coolant, and all of the equipment that the car comes with as standard. Kerb weight does not incorporate any extra technologies or pieces of equipment that can be specified at the dealership, as these additions can add a lot of weight to the car.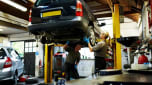 What is gross vehicle weight?
This makes kerb weight a realistic measurement that's relevant to a wide variety of car buyers. This unit of measurement can be helpful when comparing the weights of different models, or if you are planning to have your vehicle shipped overseas on a carrier or need to tow your car using another vehicle. 
If you need to find the kerb weight of your car, try checking your vehicle's handbook or visiting the manufacturer's website for specific information. Almost all car manufacturers publish information about the weights of their vehicles, and kerb weight is a commonly used unit of measurement. 
Does kerb weight include the driver? 
Although kerb weight is a highly accurate way of calculating the overall weight of your car, it does not apply to all situations as it does not include the added weight of a driver, any passengers or any of their luggage. These additional measurements can vary drastically from vehicle to vehicle depending on the owner and their lifestyle, so kerb weight is a more commonly used standard in the automotive industry.
Kerb weight vs gross weight
Gross weight is calculated by adding the vehicle's kerb weight with the weight of the driver, passengers and luggage. This means that gross weight is a more accurate way of measuring the real-world weight of a vehicle when it is in use, though it is also the most complicated to calculate. 
While kerb weight tells you how heavy a car is when unladen, gross weight can be essential in some situations, such as when transporting heavy cargo or towing. To ensure safety, it's important to check the vehicle's weight limits aren't exceeded, while also ensuring towing laws are correctly followed.  
Read our in-depth guide on overloaded cars: how much can you carry?
Car technology made simple