Top 10 best tow cars 2022
Choosing the best tow car can be tricky, so read our rundown of 10 great models. We've selected a range of cars with excellent towing credentials from 750kg all the way up to 3500kg and everything in between.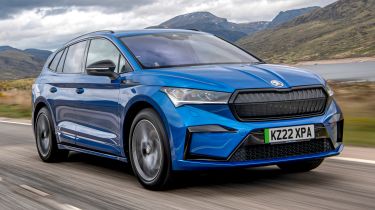 Whether you need a vehicle that can tow as a day-to-day workhorse or for the occasional caravan holiday we've put together a list of our best tow vehicles for you to choose from. We have included several cars that have achieved high scores in our road tests and have the bonus of strong towing capability as well as some more dedicated alternatives that will make light work of even the heaviest towing jobs. We've also included vehicles in a range of budgets, from lower cost options with great abilities to more luxurious and highly capable cars so that you can find the right fit for you.
If you're buying a car with regular, heavy-duty towing in mind - perhaps a caravan or horsebox - it's likely you'll be looking for an SUV or large estate car with great stability and a suitably large maximum towing capacity. If occasional, lighter loads are more likely, you can exercise some creative licence with your choice of tow vehicle: most small superminis or family hatchbacks can manage a 1,000kg braked trailer, for example.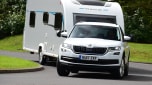 Towing: all you need to know
Read on for our list of the best tow cars on sale in the UK, or check out our guide on how to tow a car here. Also make sure to check out all the rules surrounding towing in the UK, including the changes which took effect from 16 December 2021.
The Enyaq has impressed us in other tests and is currently our top pick of the all-electric range that the VW Group makes. Being an all-electric vehicle there is a lot of interior space that has been maximised by a clever layout. Both the 60 and 80 model have a tow capacity of 1,000kg.
Skoda claims a 336-mile range for Enyaq when it isn't towing, and although that will be less when you have something hitched up behind you, it is a high starting point. A bonus for topping up on the road is that the Enyaq can accept 135kW charging, meaning the battery can get from 10-80% charge in a little more than 30 minutes, enough time to stop for refreshments on a long drive.
The Volvo estate is one of the icons of family motoring and has been used for towing duties for generations. The current V60 is boosted by having a battery that can be plugged in to provide a claimed 54 miles of range. Better still, boot space is unaffected by the additional batteries, so you'll still have ample space for luggage or the family pet when towing.
Yes, the Volvo V60 is one of our pricier towing vehicles, but it comes well equipped and can tow 2,000kg making it ideal for most people's needs. 
The Leon offers a great mix of handling, estate car roominess, and tow car capacity, making it an ideal all-rounder. Its 1.5 TSI engine is a strong unit that offers good low-down pulling power. An optional seven-speed DSG gearbox makes towing easier and improves refinement. Towing capacity is 1,700kg making it an ideal tow vehicle for all but the very largest caravans.
Partnership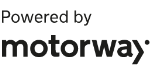 Need to sell your car?
Find your best offer from over 5,000+ dealers. It's that easy.
There are several trim levels available but all apart from the hybrid retain the 620-litre boot that makes the Leon especially practical for long journeys with lots of luggage. Another advantage is that although the Leon isn't a featherweight, it is lighter than many of the other tow cars listed, meaning there are fewer compromises in fuel economy or handling when you aren't towing.
The premium car segment is filled with options that have luxury badges but the Arteon has made a strong case for itself despite it representing a car for the people rather than exclusivity. The shooting-brake bodystyle adds additional space to take it ahead of similarly priced rivals and the ability to still have a turbodiesel engine will be welcome news to those used to effortless power delivery.
Another bonus of the diesel engine, apart from the 2,200kg towing capacity, is range, with strong fuel economy figures and a 66-litre fuel tank it is well suited to those that like to tow a caravan to continental Europe to soak up some sun.
The second Volvo and second all-electric car on our list is the Volvo XC40, which impressed us in previous tow testing of the diesel version and now the electric model has also left a lasting impression with a tow capacity of 1,800kg. The claimed 261-mile range of the single motor only drops to 259 miles if you opt for the more powerful dual motor. Both make instant power on demand and take care of towing duties in near silence.
Charging can be done while stopped for a cup of tea as the XC40 is capable of 150kW charging meaning 10-80% can be replenished in just over 30 minutes.
Recently updated, the Dacia Duster is a competent SUV that remains a great-value choice – it's bigger and more rugged than pretty much any other SUV at a similar price. With a diesel engine and four-wheel drive, the Dacia Duster can tow a braked trailer up to 1,500kg, while petrol and front-wheel-drive versions manage 1,400kg.
When you're not towing a caravan or taking a trailer-load of rubbish to the tip, the Duster performs admirably as a practical, no-frills everyday SUV, all for nearly half the price of its closest-sized rivals – just don't expect the last word in polish or refinement.
A list of the best tow cars wouldn't really be complete without a Land Rover, and the Discovery Sport is our pick thanks to its reasonable price (by Land Rover standards) and seven-seat versatility. The Discovery Sport also has near-unbeatable grip thanks to its excellent four-wheel-drive system, which caravanners will welcome if the weather turns for the worse and you're faced getting the outfit moving on a muddy campsite.
The Discovery Sport will serve extremely well up to a towing limit of 2,200kg, providing all the comfort and versatility a family could need. If you need a higher towing limit, the Land Rover range is happy to oblige and the bigger, more powerful Range Rover Sport extends that figure to 3,500kg, although it's significantly more expensive to buy and to run.
The SsangYong Musso sells itself on a tough approach that makes it feel like it could take on anything and come out the other side with its paintwork still shining. It may not carry the badge appeal of a Japanese or European pick-up truck but it can pull a 3,500kg braked trailer and a one-tonne payload at the same time.
Manual and automatic gearboxes are available for the 2.2 turbo diesel engine and a range of tech is on offer including the latest connectivity. Added to that, the Musso comes with a seven-year/150,000-mile warranty for added peace of mind.
The Tesla Model X is still one of the few electric cars that can tow, and its hugely powerful electric motors mean towing a large caravan or trailer won't be a problem. Its 2,270kg towing capacity is impressive, not only for an electric car. When you plug in a trailer's electronic unit, the Model X automatically disengages selected features like the rear parking sensors and the automatic steering assistance, while it also has a system that prevents the trailer swaying from side-to-side.
Not many electric or hybrid cars can tow large loads because the weight of the trailer could overwhelm the car and drain the battery too quickly. It's worth checking out our guide to towing with an electric or hybrid car before deciding to buy an alternative-fuel vehicle.
The SsangYong Korando is a budget SUV, but its traditional underpinnings make it ideal for towing. In fact, it won the Caravan & Motorhome Club Tow Car Awards in the under-£24,000 category. For its price, a maximum towing ability of 2,000kg is exceptional and judges were impressed by the Korando's high-speed stability and ability to swiftly change lanes without issue.
The Korando has been updated since its award, with new styling and a 1.6-litre diesel engine instead of a 2.2-litre. SsangYong offers a Pioneer spec, which is actually aimed at caravan owners, and it has that large towing capacity whether you pick the front- or four-wheel-drive model. Both come with an automatic gearbox.
Check out our picks for the best used tow cars under £9,000.
Top 10 best tow cars 2022