Ineos Grenadier SUV review
"The Grenadier channels the spirit of the original Land Rover Defender in a charming and capable, yet very inefficient package"
Pros
Old-school design
Off-road prowess
Smooth powertrains
Cons
Thirsty engines
Rivals are more luxurious
Very little safety kit
Verdict - Is the Ineos Grenadier a good car?
Flying in the face of cushy modern SUVs and crossovers, the Ineos Grenadier is a serious 4x4 with incredible off-road capability. With thirsty, yet powerful engines, the Grenadier is able to surmount any obstacle, while the cabin is filled with utilitarian switches and retro charm. The problem is, it's nowhere near as affordable as the car it's trying to imitate, with the new and more luxurious Land Rover Defender costing just as much.
Ineos Grenadier models, specs and alternatives
The arrival of the new Land Rover Defender caused upset amongst some buyers, as while it was even more capable off-road than its predecessor, it was also much more expensive and luxurious – especially before more utilitarian commercial variants arrived.
The Ineos Grenadier is designed as a spiritual successor to the original Defender, with an old-school boxy shape, selectable four-wheel-drive and a ladder-frame chassis for extra strength when off-roading and towing.  While the similarities to the original Defender are very evident, there are also nods to the Jeep Wrangler, and the no-nonsense functional design has a certain charm that's backed up by the Grenadier's genuine off-road capability.
Buyers can specify the Grenadier in one of three bodystyles: the two-seat Utility Wagon, the five-seat Station Wagon and the five-seat Belstaff. Given the former two are classed as commercial vehicles, we'll focus on the Belstaff in this review as it's designed more as a passenger 4x4, with increased legroom for the second-row seating and glass rear windows instead of extra sheet metal.
Beyond choosing a bodystyle, configuring an Ineos Grenadier is otherwise relatively simple as there are only two trim levels to choose from: Trailmaster Edition and Fieldmaster Edition. The former focuses on off-roading prowess with an engine snorkel designed to help when fording rivers, a locking differential and 17-inch steel wheels. The Fieldmaster, on the other hand, is more designed as a lifestyle vehicle and makes the most sense for the majority of buyers, with its leather upholstery, opening 'safari' roof windows and 17-inch alloy wheels.
Weighing in at over two and a half tonnes, the Ineos requires a hefty powertrain to haul its substantial bulk – and thankfully, that's exactly what it has. The base engine is a 282bhp 3.0-litre petrol engine, although most buyers will likely be better off upgrading to the 245bhp diesel as this outputs a substantial 550Nm of torque, making it better for towing. Neither will be particularly efficient, though, with the diesel only claimed to return up to 26.9mpg on the combined WLTP test cycle.
Trim levels

Power options

Trailmaster Edition
Fieldmaster Edition

3.0-litre petrol (282bhp)
3.0-litre diesel (245bhp)
Ineos Grenadier alternatives
The Ineos Grenadier is somewhat of a niche product, with most 4x4s and SUVs nowadays focusing more on on-road comfort than off-road capability. There are a few other options if you're looking for a durable off-roader, although these come at widely varying price points…
Land Rover Defender
Jeep Wrangler
MPG, running costs & CO2 emissions
"Thirsty engines mean the Grenadier is expensive to run and tax – unless you opt for one of the commercial models"
If you're buying a big and bulky 4x4, you can't expect it to offer the ultimate in fuel efficiency – and this is certainly the case for the Ineos Grenadier. High CO2 emissions mean only the Utility Wagon and Station Wagon variants make sense as company cars as they are classed as Light Commercial Vehicles (LCVs) and therefore incur the flat rate for Benefit-in-Kind tax.
Partnership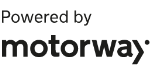 Need to sell your car?
Find your best offer from over 5,000+ dealers. It's that easy.
That's not to say the Ineos Grenadier is totally prehistoric; both the petrol and diesel engines make use of start/stop technology for increased fuel economy in heavy traffic. Still, this doesn't make much of a difference as you'll struggle to top 20mpg in the petrol, while the diesel is only rated to return 26.9mpg on the combined WLTP test cycle.  
| | | |
| --- | --- | --- |
| Model  | Fuel economy | CO2 emissions |
| 3.0-litre six-cylinder petrol (283bhp) | 18.9-19.6mpg | 325-336g/km |
| 3.0-litre six-cylinder diesel (245bhp) | 23.1-26.9mpg | 276-319g/km |
Insurance
No version of the Ineos Grenadier will be cheap to insure; all versions sit in the rather high insurance group 40 out of 50, with the petrol Fieldmaster Edition model occupying the top group. To be fair to the Grenadier, this is in line with rivals like the Land Rover Defender, which spans groups 39-49. Unfortunately, unlike the Defender, the Grenadier is not offered with an optional manufacturer-fitted vehicle tracker, which could potentially reduce insurance premiums.
Engines, drive & performance
"While the Grenadier offers adequate performance on the road, it only truly shines when heading off the tarmac"
Sitting in the driver's seat of the Ineos Grenadier, you may notice that the driving position is slightly offset. We didn't find this too much of a nuisance, and overall it felt comfortable enough. There's no hi-tech keyless start in the Grenadier, with a more traditional key slot in the dash instead.
Testing the Ineos Grenadier on the tarmac almost seems unfair as it was designed to traverse off-road trails, however, this is where the majority of examples will inevitably find themselves the majority of the time. 
Thankfully, considering its off-road-oriented chassis setup – a ladder-frame construction and lifted suspension help the Grenadier overcome even the most rugged of terrain – it feels relatively compliant when driving normally. Unlike the Jeep Wrangler which can throw you around inside its cabin courtesy of its bouncy ride, Ineos has managed to engineer the Grenadier to be more comfortable than you might expect on longer stints.
That's not to say the Grenadier offers anything close to the ride quality of something like a Range Rover. The Ineos' boxy shape means there's plenty of wind noise, and while the old-fashioned recirculating-ball steering setup offers extra rigidity when off-road, it can feel vague and demands much larger steering inputs than you might be used to.
We also found that visibility was negatively affected by the offset rear doors and spare tyre on the back of the Grenadier – we can't help thinking this issue could have been rectified by the inclusion of a digital rear-view mirror, given that Ineos has crammed in a lot of tech elsewhere.
All versions of the Ineos Grenadier come as standard with a silky-smooth eight-speed ZF automatic gearbox. There's also a low-range mode – selected via a retro-looking gearlever – which is designed primarily for traversal of tough terrain.
Petrol model
As standard, the Ineos Grenadier comes equipped with a 3.0-litre six-cylinder petrol engine from BMW. Despite being the entry-level engine in the range, it offers the best on-road performance, reaching 62mph in around eight-and-a-half seconds. 
| | | | |
| --- | --- | --- | --- |
| Model  | Power | 0-62mph | Top speed |
| 3.0-litre six-cylinder petrol | 282bhp | 8.6 seconds | 99mph |
Diesel model
The diesel, while slightly slower to reach 62mph, offers greater torque at 550Nm, making it the better choice if you plan to use your Grenadier for towing. It can be slightly loud when on the move – especially as you have to accelerate hard to get it moving – but we think the extra noise and higher price are worth it for the extra fuel economy the diesel offers over the petrol.
| | | | |
| --- | --- | --- | --- |
| Model  | Power | 0-62mph | Top speed |
| 3.0-litre six-cylinder diesel | 234bhp | 9.9 seconds | 99mph |
Interior & comfort
"Rivals feel a lot more luxurious, but the Grenadier's cool and utilitarian interior will certainly appeal to some"
The interior of the Ineos Grenadier is a charming mix of old and new, with plenty of physical buttons – there's even a set of switches mounted on the roof, which are sure to appeal to anyone who has ever dreamt of being a pilot. These are pre-wired for fitting spotlights, winches and other accessories.
The Grenadier lineup consists of the Trialmaster and Fieldmaster trims. Trialmaster is intended for those wanting the utmost in terms of no-frills offroad capability, while the Fieldmaster comes with a few extra creature comforts so it's easier to live with day-to-day. 
The Trialmaster gets basic 17-inch steel wheels with all-terrain tyres and hardcore features such as a snorkel-like raised air intake for wading through water up to 800mm in depth. The Fieldmaster is intended for the more casual offroader, getting 18-inch alloy wheels and luxuries such as leather upholstery. It also gets novel pop-out 'Safari windows' on the roof – we particularly like these as they let a lot of light into the interior and can be removed to allow you to stand up and look out.
The Ineos' cabin is full of hard-wearing plastics and materials, however, it doesn't have the same level of build quality as something like a Land Rover Defender, and certain elements have been taken from other cars and look out of place, such as the BMW-sourced gear selector. The steering wheel has shortcut buttons for some of the infotainment functions, plus two types of horn.
Infotainment and navigation
All versions of the Ineos Grenadier come as standard with a 12.3-inch touchscreen mounted on the dashboard; this can also be controlled via a rotary dial in the centre console and comes as standard with sat-nav, DAB radio, wired Android Auto and wireless Apple CarPlay connectivity. There's also the option to fit a Porsche Sports Chrono-style compass below the infotainment screen, which can also display the time and your current altitude.
When we tested the Grenadier's infotainment system, we unfortunately found it very slow to respond to our inputs and found ourselves having to prod the screen firmly and repeatedly to use it. On the bright side, it does show lots of information about your driving and there's even an off-road navigation system that allows you to plot any route off the beaten track.
Unfortunately, like in the Tesla Model Y, there's no instrument cluster behind the steering wheel. While there is a small display for different warning lights, your current speed is instead displayed on a segment of the centre touchscreen. Not only is this irritating as you constantly have to take your eyes off the road to look at your speed, but it also reduces the area in which the infotainment system can display other information such as the sat nav maps or your current media playback.
Key features

Grenadier 

17-inch steel wheels
LED headlights
12.3-inch touchscreen
Recaro cloth seats
Parking sensors

Trialmaster Edition 

(Grenadier plus…)

17-inch steel wheels with all-terrain tyres
Front and rear differential locks
Off-road tyres
Auxillary battery
Engine snorkel
Front parking sensors
Reversing camera
Compass with altimeter

Fieldmaster Edition

(Grenadier plus…)

18-inch alloy wheels
'Safari' windows
Leather upholstery
Compass with altimeter
Front parking sensors
Reversing camera
Practicality & boot space
"The Ineos Grenadier is as practical as you might expect for such a large car – although getting in and out may be tricky"
As previously mentioned, the Ineos Grenadier is available in three main bodystyles – with a fourth pickup truck version coming later down the line. The only version classed as a passenger vehicle is the five-seater Belstaff; its boxy shape means there's plenty of headroom, while there's also increased legroom over the standard Station Wagon model, allowing rear passengers to get comfortable more easily.
One thing worth noting is that the Grenadier has a rather steep 264mm ground clearance which means those with lesser mobility may find it difficult to climb into the cabin. 
As well as its sizeable boot, the Grenadier comes with a 'Utility Belt' which allows you to attach items to its exterior, which could prove useful if you plan on going adventuring with lots of equipment.
Size comparison

Model 

Length

Width

Height

Ineos Grenadier Belstaff

4,895mm

1,930mm

2,050mm

Land Rover Defender 110

4,758mm

1,996mm

1,967mm

Jeep Wrangler

4,882mm

1,894mm

1,848mm
Boot space
As you'd expect of a vehicle of this size, the Grenadier offers a cavernous amount of cargo space. Its boxy shape comes into play again as it allows you to fix much larger items inside than you would in, say, a more traditional SUV. Fold down the rear seats and there's a cavernous 2,035 litres of space, turning the Grenadier into the world's most rugged cargo van.
The boot is accessed via a pair of horizontally-hinged doors, with a smaller one on the left for quick access, and another on the right which also carries the full-size spare wheel. The boot floor is made of durable plastic and there are cargo rails making it easier to secure items, while Ineos also offers an optional load cover.
Boot space comparison

Model 

Boot space

Ineos Grenadier Belstaff

1,152 litres (to roofline)

Land Rover Defender 110

916 litres (to roofline)

Jeep Wrangler

548 litres
Reliability & safety
"Ineos claims the Grenadier should be reliable, but it comes with very little in the way of safety kit"
It's difficult to hazard a guess on how reliable the Grenadier will be as Ineos is a brand new manufacturer with no history to go off of. What we can say, however, is that it uses many parts from big brands such as BMW, meaning they're tried-and-tested, while Ineos itself has stated that one of its three brand pillars (alongside off-road capability and rugged looks) is reliability, so we'll have to wait and see whether that rings true.
It's unlikely that the Ineos Grenadier will undergo Euro NCAP crash testing as it is expected to sell in very limited numbers. This is probably a good thing as the Ineos comes with very few safety features, bar parking sensors and an optional reversing camera. It does, of course, also come with front, side and curtain airbags, as well as electronic stability control (ESC), anti-lock brakes (ABS) and forward collision warning.