Jeep Wrangler SUV review
"The Jeep Wrangler combines iconic looks with excellent off-road ability but it's expensive to own and relatively impractical"
Pros
Off-road prowess
Updated interior
Flexible roof
Cons
Too expensive
High running costs
Poor refinement
If you judged the latest Jeep Wrangler SUV on looks alone, you might wonder what all the fuss was about. But delve deeper and this was the most radical overhaul of the iconic model for years. There were new engines, the interior was updated and there were new roof designs along with more safety equipment.
Underneath, the Wrangler is still a rugged off-roader that prioritises approach angles over fuel economy. Until the reimagined Land Rover Defender arrived, the Wrangler was virtually in a class of one. If you simply need a rugged SUV that can head off road from time to time, it's also hard to ignore the Land Rover Discovery Sport, while the Toyota Land Cruiser is also famed for its ability to cross deserts without fuss. Alternatively, a prospective Wrangler buyer may even consider a stylish pickup like the Volkswagen Amarok, or - if budget isn't an issue - the Mercedes G-Class.
The Wrangler's exterior design is such a trademark that the American brand doesn't even put a badge on the front, simply relying on its upright seven-slot grille, round headlights, flat wheelarches and exposed hinges to instantly tell people what they're looking at. Those design touches are lifted from the original Willy's Jeep. There are some tweaks, if you look closely; the headlights are now LEDs in Sahara and Rubicon models, while the wheelarches are slightly more aerodynamic and feature integrated daytime running lights. The windscreen is also tilted slightly further back to reduce drag, but don't worry - it can still be folded down for a really unique driving experience. You can also take the doors off and choose what kind of removable roof you'd like, even if this is more suited to the American desert than Amersham.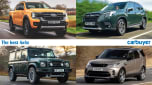 Top 10 best 4x4s 2023
Interior changes are less subtle because despite the retro dashboard design, Jeep's latest infotainment system offers connectivity, navigation and lots of ways to stay entertained. There are three screen sizes and the biggest two of the three offer Apple CarPlay and Android Auto connectivity. However, the interior doesn't feel as well-finished as the Defender's, and the transmission tunnel makes it feel less spacious than you might expect.
More reviews
In-depth reviews
At launch, UK buyers could choose from either a two-door or four-door bodystyle and Sport, Sahara, Overland or Rubicon trim levels. However, the entry-level Sport has now been phased out, so you'll need almost £50,000 to buy a Wrangler outright. This year you can also buy an 80th Anniversary model, which as you'd expect comes pretty well equipped.
The engine choice used to be as simple as asking for the petrol or diesel, with the first getting you a 2.0-litre turbocharged engine with 268bhp and the latter a 2.2-litre with 197bhp; both with an eight-speed automatic gearbox as the sole option. Now however, the diesel option has been dropped from the range altogether, which makes life simpler still. The engine might be smaller than those in the previous model, but running costs sadly haven't shrunk as much as buyers might have hoped.
The way the Wrangler drives on the road blurs the lines between SUVs, old-school 4x4s and pickups, but it is better on UK roads than we expected. Although there's plenty of road noise in the Rubicon - courtesy of its knobbly mud tyres - it is competent and reasonably refined on the tarmac. The steering, ride and brakes have all been improved on this new model, making it more car-like than ever before but it still makes much more sense off road, where the Wrangler is virtually unstoppable. It's the number one choice for off-road enthusiasts around the globe for a reason, with an uncanny ability to haul itself up slopes, over rocks and through mud and water.
Partnership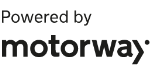 Need to sell your car?
Find your best offer from over 5,000+ dealers. It's that easy.
The Wrangler's ability doesn't come cheap, with two-door Sahara versions starting from £49,450 and the Rubicon four-door from £54,500. By way of comparison the Defender 90 starts from around £49,000 and the 110 costs a few thousand more.
MPG, running costs & CO2
Smaller engines improve the Wrangler's efficiency, but it's still thirsty
In almost every regard, the Wrangler prioritises its iconic design and ruggedness above efficiency and, as a result, fuel economy is poor. Even with the arrival of the Land Rover Defender, the Wrangler is in a small class as far as direct rivals go. Choose a Land Rover Discovery Sport and you might not be able to go quite as far off road, but it'll be far cheaper to run, while a Toyota Land Cruiser is even thirstier than the Wrangler.
If you're buying used, the Wrangler's formerly-available 2.2-litre four-cylinder diesel is fitted in a variety of fairly economical Alfa Romeos, Fiats and Jeeps, but here it can only manage around 30mpg, while emitting over 240g/km of CO2, largely because of the Wrangler's bluff aerodynamics. This places it firmly in the top Benefit-in-Kind (BiK) band for anyone who might fancy running a Wrangler as a company car. The tough Land Cruiser can manage 31.7mpg, while the Defender returns up to 32.5mpg even with a larger 3.0-litre diesel engine.
Both the now defunct diesel and the current petrol engine were 'downsized' for the latest Wrangler, with the old 3.6-litre V6 petrol making way for a 2.0-litre four-cylinder unit that's designed and made in Italy rather than the US. The engine is powerful but not particularly frugal, with Jeep quoting a combined figure of just 26.2mpg for the most efficient Sahara two-door. In the four-door, that figure drops to 25.2mpg.
Every Wrangler costs the standard rate in annual road tax and because it costs more than £40,000 (including options), it incurs a hefty surcharge in years two to six, for a total of over £500 a year during this period.
Like all Jeeps, the Wrangler comes with a five-year/75,000-mile warranty. It's part of a campaign called '5-3-5', so named because customers get a five-year warranty, a three-year servicing programme and five years of roadside assistance. This gives the Jeep's warranty an edge over the three years offered for rivals from Volkswagen, Audi, BMW and Mercedes. Hyundai matches Jeep's five-year warranty (but with no mileage cap) and Kia provides an industry-leading seven years of cover.
Engines, drive & performance
The Jeep Wrangler is one of the world's best off-roaders
There's been a huge increase in SUV sales in recent years thanks to vastly reduced running costs, improved handling and impressive refinement as high-riding vehicles have become increasingly car-like. But the Wrangler can trace its roots back to the Second World War, and has clung on to its hero-like off-roading status.
The car's better to drive on the road than before, especially in Sahara trim, with more precise steering, better brakes and a slightly less bouncy ride than the Rubicon. However, it's still not as polished as the Land Rover Defender with its more modern design, and you'll notice a huge difference if you're stepping up from a road-biased SUV. The Wrangler feels like an off-roader that you can also drive on the road, rather than the other way round.
Underneath there's a ladder-frame chassis and tough axles more akin to those in a pickup than an SUV. And in the range-topping Rubicon model these are upgraded further with locking differentials to meter out traction and a low-range gearbox designed for crawling over rocks and up seemingly impossible slopes. It's simply brilliant at traversing, climbing and wading through rivers.
If you're interested in an older diesel version, the engine is far quieter than you might expect, only emitting a boom if you really floor the accelerator. Perhaps surprisingly given the Wrangler's fan base, there was no manual version offered but the eight-speed automatic gearbox works well enough, providing low gears for off-roading and a more relaxed experience on the motorway. In some situations it feels more like a CVT automatic because revs can quickly rise as you accelerate. It has 197bhp and the four-door takes around 10 seconds to get from 0-62mph, before topping out at just 99mph.
Buy new and your only option is the 2.0-litre petrol engine, which is smooth and powerful but also only comes with an automatic gearbox. In the two-door Sahara, acceleration from 0-62mph takes 7.3 seconds and in the four-door it's 7.6 seconds.
Interior & comfort
There have been big strides here, thanks to new materials and Jeep's latest infotainment system
All things considered, it's inside where the Wrangler has improved most thanks to a complete redesign. The dashboard still looks traditional thanks to its straight lines and chunky buttons, there's an upright driving position, and the steering wheel now adjusts for reach and rake to aid comfort. Materials are more expensive and tactile, but still look rugged enough to cope with a coating of dust.
There's also a touchscreen measuring seven or 8.4-inches depending on trim, with connections for your smartphone and sat-nav, along with compatibility for Apple CarPlay and Android Auto in the larger two sizes. The Wrangler's designers have clearly thought about what fans of the vehicle want to see, including auxiliary plugs at the bottom of the fascia to make adding accessories, such as extra lights easier. It falls short of offering the same level of quality as the Defender, however, which feels more upmarket and has a more advanced infotainment setup.
One of the Jeep's most unique quirks is the option to take off its doors and fold down its windscreen, features that link right back to its ancestors and tie in with the outdoor lifestyle Jeep expects its owners to associate with the car. Every Wrangler has its own toolkit, with just four bolts that need to be removed to drop the windscreen. Unclipping the doors is simple thanks to handles under the armrests, and there's a spot under the boot floor to keep the door pins, bolts and straps safe.
Three types of roof are also offered, called 'Sky One Touch', 'Zipperless Premium Sunrider' and 'Freedom'. In order, these are a powered soft-top, a manual soft version that requires you to remove sliding panels in and out of runners and a modular hard-top that's also easily removed.
Practicality & boot space
Choose the four-door Jeep Wrangler if you want a decent boot
Both the two-door and four-door Wrangler are offered in the UK, making a big difference to the length of the vehicle, adding 55cm between its front and rear bumpers. This means that for such a big vehicle, there's less room than you might think inside - especially if you go for the two-door. There's plenty of room for front passengers, with ample head and shoulder room in particular, but the large transmission tunnel makes the Wrangler feel narrower than you may expect.
Hardcore fans may favour the two-door for its off-road prowess, but anyone used to a more conventional SUV might be surprised to learn it only has a 197-litre boot behind the rear seats - smaller than a Volkswagen up! city car. If you treat it more like a two-seater, things improve, because with the back seats flipped forward this increases to 587 litres. The Toyota Land Cruiser has a 640 litre boot with five seats in place.
The four-door Wrangler's extra length means there's a 533-litre boot, growing to 1,044 litres with the back seats folded down, making it much more family-friendly. The spare wheel still hangs off the tailgate, but it's now positioned 300mm lower down to improve rear visibility. It's worth bearing in mind this can make it quite heavy to open, though, and it can be trickier to access than a hatchback in a tight car park.
Reliability & safety
The Jeep Wrangler is built tough, but safety equipment lags behind rivals
The Wrangler's evolution is perhaps best described as 'steady', and this path has been chosen to keep it as rugged and dependable as possible. After all, it's not much good breaking down when you're so far off the beaten track that no breakdown truck could ever reach you.
Safety technology has been rather lacking in the past, but the latest version does better, even if it's still off the pace of most rivals. New features include blind-spot warnings and warnings for traffic as you reverse, along with a system to help prevent the Wrangler rolling over. But there are just four airbags as standard, when most SUVs have around twice as many. In terms of safety, the Wrangler remains some way behind its competitors. When Euro NCAP published its safety ratings, the Wrangler received a single star, and this was only thanks to the seatbelt reminder and a driver-set speed limiter feature.