Mercedes G-Class SUV review
"The Mercedes G-Class isn't a sensible choice, but it is a luxurious, fast and fun SUV that'll turn heads like few other cars"
Pros
A motoring icon
Huge performance
Impressive interior
Cons
Running costs
Divisive image
Wind noise at speed
The Mercedes G-Wagen – referred to as the G-Class in UK showrooms – has experienced a meteoric rise in status over the years. Originally offered in the early 1980s as a simple, robust all-terrain workhorse in the vein of the Land Rover Defender, it disappeared from the UK for several years, only to resurface as a must-have accessory for wealthy urbanites.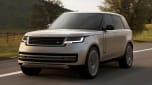 Top 10 best luxury SUVs 2023
The G-Class is now frequently seen in music videos and can be found in the car parks of Premiership football club training grounds up and down the country. With its angular, military looks (the G-Wagen has been used by numerous European armed forces), it's instantly recognisable and has a street presence that other SUVs struggle to match.
Today's G-Class is the result of the model's most comprehensive redesign yet – all the body panels are completely new, although you'd be hard-pressed to notice that at first or even third glance. With new bodywork and a redesigned chassis, the car's 53mm longer and 121mm wider, so isn't quite as long as a Range Rover, but stands very tall and has none of the graceful curvature of the big British SUV. Elegance isn't what the G-Class is about.
Its iconic, utilitarian form – originally designed for simplicity and practicality – just happens to turn heads like nothing else, and that has become the G's greatest talent. And, while the previous model was rather compromised by its ancient underpinnings, the latest generation is a far more competent, comfortable and enjoyable machine to drive.
More reviews
In-depth reviews
First offered only in wonderfully unsubtle Mercedes-AMG G 63 form, with a 569bhp twin-turbocharged V8 engine and acceleration worthy of a sports car, the latest G-Class is now available in G 400 d form too.
The G 400 d uses a more sensible straight-six diesel engine; the same one as you'll find in a Mercedes S-Class. While the exuberant petrol model rivals the Bentley Bentayga for power, prestige and performance, the more low-key diesel is a far more accomplished all-rounder, that arguably suits the G-Class even better.
However, while eminently more sensible than the AMG, the G 400 d remains a car that will be bought for its charm and status rather than genuine competence. Hampered by a bluff, bulky body that does nothing for fuel economy or high-speed refinement, a Range Rover is objectively superior when it comes to interior space, handling, economy and performance, even if it doesn't feel anything like as special as the G-Class.
And that's what really matters. Where the G-Class really stands out is as a status symbol. It marks you out as someone who can buy the car for its image alone. It's a car you buy on impulse, rather than by comparing it in detail to its many expensive rivals.
MPG, running costs & CO2
You'll struggle to find a more expensive car to run than the G 63
The 2018 redesign included cutting the weight of the G-Class but that doesn't mean it'll start earning environmental awards any time soon. Even the 'sensible' G 400 d diesel falls short of the 30mpg barrier, returning 25.7mpg while emitting 288g/km of CO2.
Partnership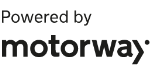 Need to sell your car?
Find your best offer from over 5,000+ dealers. It's that easy.
The powerful AMG G 63 claims to manage just 17.2mpg while producing a huge 373g/km. And, despite a twin-turbocharged V8 engine churning out 569bhp, the SUV's weight means you can expect a figure closer to 10mpg if you drive it with any gusto.
There are rumours of a plug-in hybrid version on the horizon, and the reduced CO2 figures that would bring might win the G-Class fans among those who can choose one as their company car. Until then, every G-Class is liable for the highest 37% rate of Benefit-in-Kind (BiK) tax.
Expect other running costs to be fearsome, too. The G-Class' tyres are huge and will wear quickly if you frequently exercise all the G 63's power, while the same can be said for the brakes. Regular servicing is likely to be one of the more predictable costs associated with running a G-Class: Mercedes offers contracts that make it simple to stay on top of things.
On the plus side, though, the G-Class is quite sought-after secondhand, so finding a new home for yours should be easy when it comes time to part company.
Engines, drive & performance
Incredible power and impressive grip, but the G-Class is hamstrung by its huge weight
When driven enthusiastically, the previous G-Class was in constant battle with the laws of physics. While the lighter, leaner latest model is still engaged in something of a tussle, it's now surprisingly agile and the steering is much more responsive than before.
The weight loss hasn't turned the G-Class into a lithe, responsive sports car, but the redesigned chassis is more adept at keeping the bulky SUV under control. The steering can feel inert and disconnected but is a big improvement on that of the previous version and makes it surprisingly easy to pick a line through corners. The fact the steering has some weight to it also helps keep the G-Class stable at higher speeds.
Technology behind the scenes works hard to keep the G-Class on an even keel when you corner quickly – body lean is remarkably well contained. You still have to rely on your view of the road ahead, rather than feel through the steering and chassis, to provide you with confidence in really exploring the SUV's limits, but powerful brakes are on hand to rein in the G 63.
That's fortunate, because – with 569bhp from a 4.0-litre, twin-turbocharged petrol engine also used in the Mercedes-AMG GT – the 2.5-tonne G 63 can gather momentum extraordinarily quickly. Going from 0-62mph takes 4.5 seconds, accompanied by a thundering soundtrack courtesy of side-exit exhausts. They make for a car that's louder than any other current Mercedes-AMG – another weapon in its head-turning arsenal.
The G 400 d diesel is far less raucous, with a smooth, cultured purr from the exhausts in place of the AMG's V8 howl. Of course, it's nowhere near as powerful, but 322bhp is still enough for 0-62mph in 6.4 seconds, which is pretty impressive for such an enormous SUV. The engine's pulling power can be felt from just 1,200rpm, so acceleration feels effortless. Top speed is 130mph, and there's no feeling that the engine is overworked at motorway speeds.
A nine-speed automatic gearbox is new for the latest G-Class and it's a slick piece of engineering that can be left to its own devices or be controlled by the driver via metal paddles behind the steering wheel.
The G-Class hasn't forgotten its off-road roots. With three locking differentials, it can wade through deeper water and clamber over bigger obstacles than its predecessor, especially when the air suspension's 'off-road' mode is engaged. There's also a 'G-Mode' that engages a low ratio from a transfer box connected to the nine-speed automatic transmission, allowing the car to creep slowly but steadily up hills and over rough ground. Although the G 63 is rather road-orientated with its huge wheels and sticky tyres, it still impresses on rough terrain.  
Interior & comfort
There's lots of kit and beautiful materials, but the G-Class doesn't cosset like rivals
When it comes to comfort, the latest G-Class does a very good job of concealing its old-fashioned seperate-chassis construction. The AMG is unremittingly firm and occasionally uncomfortable in order to keep its prodigious power reined in, but the diesel model is far more civilised. Both have a relatively up-to-date suspension design, which is less hamstrung by stiff springs in the diesel and brings a ride quality that matches other SUVs in the Mercedes range.
It's a huge step forward from the previous model, particularly at motorway speeds. Although its decidedly non-aerodynamic shape is met by a huge amount of wind resistance, the noise this creates is well insulated, and the G-Class is almost as quiet inside as a GLS.
The latest G-Class is far more user-friendly inside than its predecessors, too, thanks to its dashboard being built around a far more space-efficient architecture than before. Mercedes' newest design touches are incorporated, including the turbine-look vents and metallic climate-control switchgear of the S-Class. Interior build quality is excellent, with tactile finishes in every prominent location, and more to be found hidden away.
There's enough space for a similar dashboard-spanning touchscreen entertainment system, as seen in Mercedes' latest saloon models, and that incorporates a driver-configurable digital dashboard interface.
The G 400 d AMG Line Premium gets 20-inch AMG wheels as standard, along with LED headlights, leather upholstery, a Burmester stereo and twin 12.3-inch displays for the instrument and infotainment panel. Meanwhile, the G 63 also gets the powerful Burmester stereo, 64-colour ambient lighting and three-zone climate control as standard.
Optional extras are numerous, allowing buyers to customise the G-Class to their hearts' content . The 'G Manufaktur' package offers a staggering array of interior trim combinations, along with paint colours and costs around £8,000. The Night Package (£1,500) brings black alloy wheels and blacked out indicators, grille and exterior trim. A £3,500 Rear Seat Entertainment Package adds two 10-inch televisions with internet access to keep back seat passengers occupied.
Practicality & boot space
The G-Class is practical and versatile on the inside, but too bulky for urban roads
The previous G-Class was rather narrow inside, which led to it feeling a little cramped, but its 121mm increase in width means it's now far more spacious for up to five passengers. There's more leg, shoulder and elbow room inside for anyone but the centre rear-seat occupant – but they get the clearest view of the road ahead as compensation.
It's still far from limousine-like in the back, though, and no end of high-quality materials can give the G-Class the luxurious feel of a Bentley Bentayga, while it can't match a Range Rover for space to stretch out in. It does make a convincing load-lugger, though, with a 667-litre boot that expands to a van-like 1,941 litres with the rear seat folded out of use. Cargo loading is hampered by a very heavy side-hinged tailgate, however.
It's perfectly usable for a family of four, then – perhaps five at a pinch. However, bring the G-Class into the city and you might find yourself wishing you'd chosen a smaller model. Threading between rows of parked cars is a challenge and even the elevated driving position doesn't help when you can't see each corner. Getting in and out also requires some effort because the G-Class is so high off the ground.
Three-point turns are laborious, too, owing to the G-Class' very broad turning circle. At least there's standard Parktronic with a 360-degree camera, part of the parking package that helps assist with steering and maneuvering when parallel parking.
With huge amounts of torque and a sturdy chassis, the G-Class is also adept at towing, and both the G 400 d and G 63 can haul up to 3,500kg. 
Reliability & safety
Quality and safety can hardly be doubted, but owner satisfaction appears mixed
For a long time, the Mercedes G-Class has been the unofficial flagship of the brand. Although the S-Class tops the saloon-car range and the Mercedes-AMG GT S is the top-rung sports car, the G-Class is something of an icon for the three-pointed star.
Its build quality lives up to this exalted position, yet harks back to a time when cars were assembled very carefully by hand, rather than with robotic precision. The materials used are first-class, too. That doesn't necessarily translate to reliability, although the G 63's V8 engine is well proven and other systems have been used extensively in the wider Mercedes range.
Not every Mercedes customer is delighted with their car, though – the brand only made it to 13th place overall in our 2021 Driver Power owner satisfaction survey, with around 19% of owners reporting a fault in the first year. However, customers told us they were impressed with interior build quality, along with practicality and impressive acceleration; traits all found in the G-Class.
Euro NCAP awarded the G-Class a five-star safety rating when it put the car through its paces in early 2019. The car scored 90% in the adult occupant category and 83% for child occupant protection. Scores of 78% and 72% for the vulnerable road users and safety assist categories respectively rounded off an impressive performance by the G-Class. Safety technology including AEB, forward collision warning and lane keep assist are all included as standard.