Mercedes-AMG G 63 S and Maybach hinted
Mercedes-AMG could add faster 63 S and opulent Maybach models to G-Class range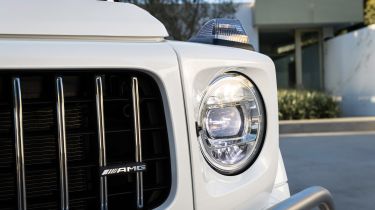 The imposing Mercedes G-Class could become even more powerful and luxurious, withextreme AMG 63 S and super-luxurious Maybach models a distinct possibility.
The range-topping G-Class SUV's versatile platform makes it relatively easy for new variants to be developed, Mercedes product chief Dr Gunnar Guthenke has told Carbuyer. It could mean a tweaked G-Class with the potential to rival the upcoming Rolls Royce Cullinan and another that could steal super-SUV sales from the wild Lamborghini Urus.
The previous-generation G-Class has spawned a long list of semi-bespoke limited-edition versions and the latest model is no less adaptable, Guthenke explained: "We have had [G 63] 6x6, the G500 4x4 Squared and the Landaulet, will there be more to come? Certainly."
He also suggested that the latest model's more dynamic chassis is up to the task of handling more powerful engines than initially offered – hinting that a faster AMG 'S' model could surface. He said: "Previously, you'd never have had the steering and dynamics for an S. I am so excited about future modifications".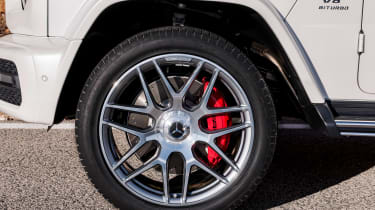 "We have a small team, but all of these cars were developed very quickly," he added. "Let's see what comes. I look forward to meeting you again soon."
Guthenke also mentioned Mercedes' Designo service, which helps buyers create a unique specification tailored to individual tastes, with myriad leather, paint and trim packages.
Mercedes buyers with a real taste for opulence can currently plump for the extended Maybach version of the S-Class saloon. When pressed as to whether this option could be rolled out to the G-Class, Guthenke said: "We have had Maybach with Landaulet. We want to nurture this tradition."
Acknowledging exactly where the G-Class sits in the luxury SUV market, Guthenke downplayed the idea of a more economical, V6-powered AMG G 43. "Our customers love the V8", he said.
The flagship SUV is expected to start at around £100,000 when it arrives in the UK later this year, with customer deliveries anticipated to start in the summer. No official details of future G-Class models have yet been announced.