Lamborghini Urus SUV review
"The Lamborghini Urus is really a supercar on stilts, encompassing all the best and worst points of both sports cars and SUVs"
Pros
Unmistakable looks
Breathtaking power
Incredible handling
Cons
Harsh ride
Claustrophobic rear seats
Terrifying running costs
Although Lamborghini is most famous for its role in making some of the most striking high-performance supercars, the company originally started out making tractors and even made an SUV named the LM002 from the mid-1980s until the early 1990s. However, the brand made it clear the Lamborghini Urus SUV would be something entirely different – the world's first true 'super-SUV.'
The Urus has plenty of competitors at the higher end of the SUV market, all of which have their own unique character. The Maserati Levante is a sporty choice while the Bentley Bentayga is more luxury-focused. The Rolls-Royce Cullinan pushes the SUV opulence to new levels and the Lamborghini Urus aims to do the same thing for performance.
The Urus shares its underpinnings with the Porsche Cayenne and Audi SQ7, and although that might not sound inspiring, Lamborghini's engineers have worked hard to give the platform a thorough makeover to make it drive like a car worthy of the 'Raging Bull' badge. The Urus is also the first Lamborghini in years to come powered by a V8 engine – this is based on the same one used for the Porsche Cayenne Turbo, albeit with revisions to the cooling system and twin-turbochargers that allow it to deliver a supercar-esque power figure of 641bhp.
This power means the Urus can go from 0-62mph in just 3.6 seconds and carry on to a top speed of 189mph, despite being five metres long and weighing in at 2.2 tonnes. Not only is that impressive for an SUV, those numbers are right in supercar territory. The Urus's handling is also thoroughly impressive, and bound to appease sceptics of the Lamborghini SUV. All this is possible thanks to the four-wheel-drive system and active anti-roll bars that mechanically resist body lean, or can be slackened off for extra off-road agility. Rear-wheel steering helps to disguise the car's huge scale by allowing a sharper turn-in, and all this sophisticated kit is controlled by a central 'Tamburo' drive control system.
Within that, 'corsa' (race) mode best showcases exactly what the Urus can do, although 'sport' is more balanced and you'll want to use 'strada' (road) for much of your daily driving. The Urus still feels urgent and highly strung even in that most civilised of modes, though, and the firm ride never lets you forget that comfortable cruising is relatively low on Lamborghini's priority list. Those accustomed to Lamborghini's supercars will undoubtedly find the Urus a little uninvolving by comparison – it's not as rich in feel as the lighter and lower Huracan and Aventador, but it's nevertheless astonishing for an SUV.
And, really, that's where the magic of the Urus lies. Rather than just making a fast SUV, Lamborghini has channeled the spirit of its road-burning Huracan and Aventador coupes into a high-riding four-door with a degree of practicality. Its appeal isn't limited to SUV fans either; those for whom supercar ownership is just a too limiting are able to indulge in trackday excitement and then drive the whole family home in the same car.
MPG, running costs & CO2
Higher running costs than virtually any other car you can buy.
The Urus returns 22.3mpg. There, we've said it. The same twin-turbocharged V8 petrol engine in a lower state of tune returns 24.6mpg in the Porsche Cayenne Turbo S, so it comes as little surprise that the Lamborghini requires use more fuel to generate more power. Its CO2 emissions of 279g/km won't endear it to the green lobby, either.
You'll pay dearly for replacement tyres, brakes and routine servicing, and insurance will be eye-wateringly expensive, too. But sky-high running costs are part and parcel of owning cars like the Urus. On the plus side, Lamborghini residual values are generally very strong, thanks to the continuing demand for well maintained pre-owned examples.
Partnership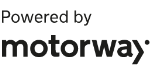 Need to sell your car?
Find your best offer from over 5,000+ dealers. It's that easy.
Low-volume brands like Lamborghini don't have to worry about obsolescence, either. When a new model is launched, its predecessor doesn't immediately become 'old-hat' in the way that mass-market cars tend to. They remain a sought-after member of the brand's family tree well after production has ceased.
Engines, drive & performance
A proper Lamborghini driving experience, seen from an elevated viewpoint
There must have been considerable chin-scratching among the design engineers faced with the task of making a 2.2-tonne SUV drive and feel like a Lamborghini. The challenge was deepened by the fact that the Urus would have to share underpinnings with the Porsche Cayenne and Audi SQ7.
Yet, they've largely pulled it off: it's not just the badge that tells an Urus driver they're in a Lamborghini. First off, there's the relentless power of its 641bhp twin-turbocharged petrol V8 engine – a much-tweaked version of that used by the Porsche Cayenne Turbo. It delivers its thrust appropriate force and aggression, roaring loudly and more deeply than its Porsche or Audi stablemates. But if anything, the shock of such a heavy machine rocketing from 0-62mph in 3.6 seconds is overshadowed by its ability to maintain speed through corners.
Thanks mainly to active anti-roll bars, the Urus remains on an even keel when pushed hard into a corner – the bars stiffen against the weight of the car to all but eliminate body lean. Once into the corner, the vice-like grip of the car's massive tyres combine with four-wheel drive traction to ensure you can confidently accelerate out of the bend, while the direct, accurate steering allows you to pick a line for the car to obediently follow. Four-wheel steering is also on hand – it permits the rear wheels to steer in the opposite way to those at the front, just enough to pivot the car more sharply into a turn.
It's a shame that, for all its surreal ability to sprint between corners, the Urus can't quite engage the driver like other Lamborghinis. The steering feels strangely numb and short on feedback, while those active anti-roll bars lend an artificial feel that leaves you feeling slightly isolated from the action. And that's irrespective of whichever setting you've dialled up on the central 'tamburo' system.
This clever feature lets you choose just how extreme you want the Urus' behaviour to be. The most aggressive 'corsa' (race) mode really is best reserved for the track and brings a painfully loud exhaust note to match, while 'sport' more than lives up to its name. There's also the road-biased 'strada' setting, and a custom mode to which you can assign any combination of engine, gearbox and suspension settings you like. Those roll bars can also slackened off to increase off-road agility in 'sabbia' (sand), 'terra' (gravel') or 'neve' (snow) modes.
Ultimately, physics has the last word; even the 440mm carbon-ceramic brake discs begin to show signs of strain after an extended period of fast circuit driving, but most drivers will want to pause for breath by that stage, too. Overall, the Urus has confounded expectations that it would just be a fast but clumsy SUV. Instead, it comes really close to feeling like a taller Lamborghini coupe with two extra doors.
Interior & comfort
Luxurious appointments and fantastic quality, but could be more comfortable
While we were always suspicious that Lamborghini might manage to create a fine-handling SUV, we never expected it to be comfortable. So it comes as a shock to find that even on its huge 22-inch wheels, the Urus is just as capable at absorbing bumps and potholes as a far less sporty Audi Q7, especially when in road-biased 'strada' mode.
Lamborghinis haven't always been reputed for high interior quality, but Audi's ownership of the brand has improved things greatly. As such, features like the state-of-the-art infotainment system from the Audi A8 saloon have been incorporated into the Urus, albeit with Lamborghini branding.
This excellent system, with its bold graphics and glossy finish, is intuitive to use apart from needing a rather more firm screen touch than you might expect. It's a highlight of the interior, but manages not to dominate it. That honour goes to the design of the dashboard itself, with its angular forms and hexagonal, metal-framed air vents that reflect the geometric shape of the Urus' exterior.
With soft leather, Alcantara and carbon fibre all used, the material finish is excellent and the standard of construction is very high indeed. However, when a car is as prestigious as this, it comes as a mild disappointment to find switches and steering column stalks inside that are also used in far less expensive models.
Practicality & boot space
Big and bulky for tight urban roads, but by far the most versatile Lamborghini yet
A car has to be more than just spacious and versatile to be deemed truly practical, and the sheer size of the Urus rates against it from the start. At over five metres long and two metres wide, it's bulkier than a Porsche Cayenne and doesn't offer the advantage of that car's high driving position, either. This is not a car to choose for urban convenience.
However, although you sit lower than in a Cayenne, your eyeline is still higher than that of most car drivers, so visibility isn't exactly lacking – it's just not particularly easy to judge where the Urus' corners are. On an open road, though, this ceases to matter and the driving position comes into its own – a high shoulder-line creates the impression you're driving a tall supercar. Which, in essence, you are.
One that can carry two or three passengers in the back, and up to 616 litres of luggage. Rear-seat occupants get either individual, adjustable bucket seats for two or a fixed bench for three, and only those over six feet tall will struggle for space. With optional infotainment screens in the backs of the front seats, passengers are far from forgotten, but the rising shoulder-line and rather slim rear glass mean claustrophobia might be an issue.
The boot can be expanded to 1,596 litres if you drop the rear seat backs, which means it's technically possible to use the Urus for runs to the dump or trips to IKEA – and Lamborghini suggests many will be used as daily family transport. There's no denying there are other practical performance car – the Porsche Panamera Sport Turismo, for one – but none marries the polar opposites of supercar and SUV as convincingly as the Urus.
Reliability & safety
Sheer grip and control makes a crash unlikely, but reliability is hard to predict
Lamborghini has yet to be represented in our annual Driver Power owner satisfaction survey, but Audi, Lamborghini's owner, has, and it finished 23rd out of 29 brands in 2021.
However, the experience and expectations of an Audi A3 or Q5 owner is likely to be somewhat divorced from that of a supercar driver. Audi lost marks in the owner satisfaction survey because of a less-than-satisfactory driving experience, but this is one of the main areas in which Lamborghini's engineers have made major changes. On the upside, owners rate the build quality of the brand's models, which is something that should translate over to the Lamborghini Urus.
At least when it comes to reliability, the proven nature of the Urus' V8 petrol engine implies it should be dependable. The Audi-sourced infotainment system is thoroughly developed, too.
The Urus will most likely never be put through its safety paces by independent experts Euro NCAP and Lamborghini makes no boasts about crashworthiness. However, it comes equipped with as much safety kit as the Porsche Cayenne and there's the added reassurance that normal driving will barely scratch the surface of the Urus' capabilities. Unless determinedly provoked, the Lamborghini has enough grip and braking power to reign in excess speed before a crash can occur.