The best supercars money can buy
Discover the very best supercars, including models from Ferrari, Porsche, Lamborghini ...and Nissan
Supercars have traditionally been considered high-performance showcases for the best manufacturers and rather expensive toys for the richest of car enthusiasts. Today, the technical and performance elements remain, but with a modern twist: the vast majority are designed to be used every day if needed.
'Supercar' is a broad term that has come to describe a range of high-performance vehicles; from hugely powerful grand tourers to mid-engined racing cars for the road, there are plenty of high-end machines that could qualify for inclusion in this list of the best. Here, we've brought together some of the fastest, most accelerative and exclusive cars on sale today, all of which could be used every day if you're lucky enough to be able to afford their six-figure prices and sizeable running costs.
We've deliberately avoided hypercars – a category that exists on an entirely separate plane of power, exclusivity and price. For our money, each of the following is almost as fast, far more attainable and still deeply special.
Ferrari F8 Tributo
There was just a tinge of disappointment when Ferrari replaced its 488 GTB with the F8 Tributo. Typically Ferrari's mid-engined, V8 supercars have arrived in pairs - think 348 and 355, 360 and 430, and then the naturally-aspirated 458 and its turbocharged follow-up, the 488. But based closely on the 488, the Tributo has broken that neat chain.
Still, as broken links go this is a pretty good one. Ferrari rarely does things by halves, and while the Tributo looks similar to the GTB and packs similar technology under the skin, Ferrari has learned lessons from the GTB's more focused Pista variant to make the F8 an even more capable car than its predecessor.
As a result it's lighter, by around 40kg, features Pista-inspired aerodynamics, and features many of that car's engine internals, resulting in a power output from the 3.9-litre V8 that matches the track special at 710bhp and 568lb ft of torque. It has the latest in Ferrari's electronic software too – Side Slip Control, which can either refine your line like a racer's or turn a relatively competent pilot into a drifting god, is better here than ever. Fast, involving and even very usable on the road, it's the complete supercar experience.
McLaren 720S
It's a sign of just how brilliant the 720S is that even a few years down the line from launch it's among the best supercars on sale. Still one of the fastest, too: the McLaren 720S does 0-62mph in just 2.9 seconds, 0-124mph in 7.8 seconds and its top speed is 212mph. It offers performance that can humble some of the fastest cars from the class above, yet it remains comfortable and useable in everyday motoring – a duality that McLaren brings to all its cars.
The 720S ticks all the other boxes, too. Its dramatic styling incorporates all manner of aerodynamic aids and weight-saving touches, as well all-important wing-like 'dihedral' doors. The interior is covered in Alcantara and carbon fibre – the accepted combination for the raciest of supercars. It all combines to create a real sense of occasion that's hard to match.
Partnership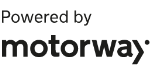 Need to sell your car?
Find your best offer from over 5,000+ dealers. It's that easy.
It's one of the most exciting cars here, but the McLaren 720S is also one of the most useable. As in other McLarens, there are great seats that give you a fantastic driving position, which, when paired with the deliberately low dashboard and large glass area, make for a car that's surprisingly easy to drive. The clever active suspension can be adjusted to offer a very comfortable ride and the car will even do around 22mpg – not bad for a 710bhp twin-turbocharged V8!
Lamborghini Huracan Evo RWD
Half the world will tell you modern Lamborghinis lack the madness of their classic counterparts, while others will say they're too wild, too showy, too focused on style over substance. They can't both be right, and when it comes to the Huracan Evo RWD, neither party is very close to the mark. It's both the best Huracan yet and perhaps more impressively, one of the best supercars on sale full stop.
Firstly, it looks fabulous. The Huracan shape has really come of age over the last few years, benefitting from small tweaks here and there but at its best when not festooned with the extra aero of the Performante. The interior is wild too, but not as unusably so as the Aventador – you can actually see out of it for a start, and the seats aren't bad even on longer drives.
But the Evo RWD has the most wonderfully satisfying dynamics too. That V10 is a true star, more characterful here than in an Audi R8 and wildly exciting as you seek all 610 horses towards the 8500rpm red line, accompanied by a thrilling howl. With no front driveshafts though, the steering is also the purest of any Huracan, and the rear axle still more than capable of putting its power to the road. Here's a Lambo that's as good to drive as it is to look at.
McLaren 600LT
The sheer pace of development at McLaren makes it tricky to keep up with all the firm's models, but if you want shorthand for the most focused variants in the range, it's those appended with LT, for longtail. They're not actually a great deal "longer" than the cars they're based on, unlike the original McLaren F1 longtail that saw service in racing, but the name has stuck, and they are to regular McLarens as Porsche's GT3 models are to 911s.
McLaren recently launched a 765LT based on the 720S, but so good is the 720 as a road car, sealing a spot in this list, that the 570S-based 600LT seems like a better inclusion – not least because it won our sister title evo's Car of the year competition in 2018. Plenty of supercars fall at a hurdle like that, but the 600LT's incredible sense of precision, focus and interaction all elevate it above similar vehicles.
It's 100kg lighter than the 570S that spawned it, yet makes more power, now up to 592bhp with 457lb ft of torque. That's good for 62mph in 2.9sec, and it can clear 200mph too. But it's typical McLaren high points like the perfect driving position, detailed steering feedback, and a sense of connection at low speeds as well as higher ones that really mark it out. A car this capable shouldn't also be this confidence-inspiring.
Mercedes-AMG GT R Pro
Mercedes-AMG has taken a bit of a Porsche approach to the development of its 911 rival, the GT. First came the regular GT and GT S, then the wide-arched GT C and more potent track-focused GT R, mirroring the 911 journey through Carreras, GTSs and GT3s. But in 2019 the GT R Pro came along too, and if you need a comparison there, think Porsche's 911 GT2 RS.
The regular GT R, if you could call such a potent and frequently bright matte green painted supercar "regular", was already more aggressive than most, but AMG brought even more racetrack thinking into the Pro's development. The 572bhp twin-turbo V8 was unchanged (it didn't need to be, to be frank), nor was its 7-speed dual-clutch transmission. The car did get manually-adjustable coilover dampers though, race-style suspension arms, a stiffer structure and even more aerodynamic aids.
The result is a car that feels like a proper race track refugee, as if one of the brand's GT4-spec racers had accidentally been fitted with numberplates. The engine is as mighty and bowl-shaking as ever but it's the combination of super-quick steering responses, throttle-adjustable balance and enormous sense of occasion that make it a true supercar.
Ferrari 812 Superfast
The latest in a long line of front-engined V12 Ferraris, the 812 Superfast is as potent as its name suggests. Its 6.5-litre engine – which sits roughly in the middle of the car for weight distribution reasons – produces an incredible 789bhp and almost revs out to 9,000rpm. Needless to say, it sounds fantastic – unlike so many cars on this list, the 812 doesn't have any turbochargers to stifle its bark.
It really is 'super fast', too, with a 0-62mph time of 2.9 seconds and 0-124mph taking just 7.9 seconds. It'll accelerate all the way up to 211mph – although it's unlikely many owners will find space to make the most of the Superfast's top speed.
Continuing a modern Ferrari trend, the 812 Superfast is bristling with technology that makes even this fearsomely powerful supercar a doddle to drive at normal speeds. Push harder and the 812 demands respect, but it's far more forgiving than you'd expect such a powerful car to be. Rear-wheel steering and fast, accurate steering help make the car feel light and agile, while its suspension can be made as soft or aggressive as your mood demands.
The 812's interior is as modern and well finished as any other Ferrari's, with titanium air vents, luxurious leather and an optional readout screen for the passenger side all helping make it feel worthy of the car's huge price tag. At well over £250,000, the 812 Superfast is the most expensive cars here, but it's also one of the very best of the breed.
Aston Martin DBS Superleggera
From one "Super" to another. Aston Martin's DBS Superleggera tips the supercar balance towards the grand-tourer side of the equation compared to Ferrari's 812 Superfast, but the two cars achieve a very similar goal despite approaching it from different angles. You just have to look at the styling, for one – the Superleggera's flowing lines and luxuriously-appointed cabin fit perfectly within the Aston Martin range, but offer just enough menace to let you know you're not just looking at a regular DB11.
Then there's the 5.2-litre turbocharged V12 up front. The numbers seem faintly absurd at first, like they're possibly a misprint: 715bhp and 663lb ft of torque. But no, that's really what the Superleggera makes, putting it squarely in that 812 Superfast ballpark, even if its forced induction gives the engine a wholly different character from the Ferrari's naturally-aspirated V12.
The name's a bit of fib – at 1693kg without fluids it's hardly super-light – but that doesn't stop it achieving 0-62mph in 3.4sec, 0-100mph in 6.4 (quicker than many hot hatches take to get to 60mph) and 211mph flat out. Definitely a supercar, then. Yet it cruises like a true GT, and when you reach your destination, quick steering and surprising agility make it a competent corner-carver, too.
Audi R8
The Audi R8 is among the handful of cars here that you could realistically drive everyday. Now in its second generation, the years have dulled the R8's visual impact – you might even call it understated – but there's no doubting its depth of ability.
You can choose from two versions of a 5.2-litre V10 developing 533 or 602bhp. Before anyone dismisses the R8 as a big, expensive Audi TT, remember that the R8's engine is also fitted in the Lamborghini Huracan.
There's no manual gearbox available, but the seven-speed automatic gearbox offers super-quick shifts. The R8 has a four-wheel drive system that can send power to the front or rear wheels as required, making it easy to drive very quickly indeed. At higher speed, you'll be grateful for the sharp steering and taut chassis, which help keep the car stable.
Inside, the R8 couldn't be further removed from the complexity of the Ferraris on this list; many of the controls will be familiar to anyone who's recently driven an Audi A3 or Audi A4.
Porsche 911 Turbo S
Like a couple of other cars here the Porsche 911 Turbo S, now in its 992 generation, doesn't quite fit the mental image of a supercar – it's a little too upright and a little too oddly proportioned for that. But turbocharged 911s – and by that we mean those wearing the Turbo badge, now that almost all 911s use forced induction – were the "everyday supercars" long before the Audi R8 or Honda NSX joined the fray, and the same is true of the latest car.
With each generation performance grows stronger, too. The 3.8-litre twin-turbo flat six, still sitting in its traditional location behind the rear axle, develops 641bhp these days, with 590lb ft of torque. What it doesn't have is a manual gearbox, but that's been the case for well over a decade now, and it does have all-wheel drive to best put that output to the road. The result? A barmy 2.7-second 0-62mph time, and its 205mph top end is merely a matter of finding a long, and legal enough straight.
The 992 generation of 911 is more grown up than ever, and in some ways this has been perfect for the Turbo S, which was always among the most grown up 911s to start with. The balance of performance and handling is spot on, with various electronic systems working behind the scenes to make progress as swift as it is safe. It's mighty in all conditions, but if there's a downside, it's that it almost makes things too easy – the thrills are there, but only if you go looking for them.
Honda NSX
The Honda NSX shares its name with a mid-engined supercar that first arrived in 1990. That car was famous not only for the part that the late, great Ayrton Senna played in its development, but also for its genuine day-to-day usability.
Today's all-new NSX takes a few points of reference from the old car – mid-mounted V6 engine, comfortable interior, striking looks – but adapts them to suit the 21st century. A far cry from the 276bhp of the original, the new car's 3.5-litre engine produces 573bhp with help from two turbochargers and three electric motors. You can even travel entirely on electric power in Quiet mode for short periods of time, or let the car's performance loose in Sport, Sport+ and Track modes via a nine-speed dual-clutch automatic gearbox.
The NSX is a relatively heavy car thanks to all that technology, but it does well to hide it – not least because it's very fast and feels light on its feet from behind the wheel. The 0-62mph sprint takes around three seconds and you'll accelerate on to a top speed of 191mph if you have a closed runway or racetrack to play on.
Four-wheel drive means you'll never be left wanting for grip in corners or traction off the line; you'll be thankful for its inclusion when the weather turns, too. The NSX is a supercar that's aimed squarely at its most usable rivals like the Audi R8; despite its supercar credentials and advanced technology, the NSX could easily be used every day – exactly as a Honda should.
Nissan GT-R Nismo
Debate rages on as to whether Nissan's undoubtedly super car is a legitimate supercar, but given how many traditional supercars it can humble in terms of performance, we think there's a space for it here.
Nissan has wisely updated the GT-R and its Nismo variant over the years too, receiving its latest refresh in 2020. The styling hasn't changed a great deal, but Nissan's scribblers clearly got it right first time because it's hardly aged despite being a decade old - the crisp lines could have been drawn yesterday. The same can't quite be said for the cabin, which is brutalist and a bit of a nightmare for those with an aversion to small switches, but none of that really matters when you're driving.
Here's a car whose dynamics are as brutal as its styling. The 1725kg kerbweight seems to be little barrier for the 592bhp twin-turbo V6, and on the road at least it overcomes its mass and size with enormous grip, poise and response. Yet it's not inert, nor as videogamey as some would have you believe. And if nothing else, its £175,000 price tag marks it out as a proper supercar...