McLaren 720S coupe review
"The stunning McLaren 720S offers all you want in a supercar, and more"
Pros
Blistering pace
Eye-catching looks
Remarkable comfort
Cons
Supercar price
Supercar practicality
Supercar running costs
After McLaren's first road car, the legendary F1 was launched in the 1990s, legions of supercar enthusiasts have been longing to see a true follow-up. The MP4-12C and subsequent 650S marked a welcome resurgence for the Woking-based firm, the arrival of the McLaren 720S introduced a new generation of Super Series models that were even more potent than their predecessors.
The 720S rivals such supercar luminaries as the Ferrari 488 GTB while undercutting the Lamborghini Aventador LP700 by almost £50,000. While bargain supercars are few and far between, the McLaren 720S seems eminently good value, particularly when you take its 710bhp twin-turbocharged V8 engine, advanced composite construction into account.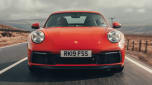 Top 10 best supercars 2022
There's a beautifully sculpted body constructed from alloy and carbon fibre, shorn of the fussy air intakes of the 650S and given unmistakeable dihedral doors. These give the 720S both drama and practicality, allowing easy access to the luxury, driver-focused interior that features advanced technology and the finest materials. The dashboard is dominated by a simple, motorsport-influenced switchable digital dial cluster. This is essentially a dual display, that can alternate between a regular full-screen set-up for road use, or folded down to reveal a smaller screen displaying all of the essential information required when driving on a circuit.
More reviews
In-depth reviews
On the road, the 720S is as exhilarating to drive as you'd expect, and despite it being a low-slung supercar, driving it on slower roads is fairly straightforward. However, when you begin to exploit the immense power of the V8 engine, its 212mph top speed and 2.8-second 0-62mph time are only a small part of the story – there's far more power available than you'll ever truly exploit on normal roads. If you take it on a circuit and engage 'track mode', though, you and the McLaren can join forces to form an unbeatable trackday team – or at least that's the way it feels.
Incredibly, the 720S is almost as the superlative P1 hypercar on a tight, twisty track. The P1 was a limited run, £866,000 hypercar. The 720S costs less than a quarter of that.
The McLaren 720S is one of the most responsive, alert, poised and powerful cars ever sold, yet it transforms into a hushed, smooth long-distance cruiser when you ease off. There's a panoramic view of the road thanks to elegantly slim windscreen pillars, so visibility from the driver's seat is excellent, and noise levels are remarkably low and soothing – unless you're in the mood for fun.
While far from alone in its price bracket – there are several other machines with designs on the 'ultimate supercar' title – fans of this great British name will be relieved to know that the McLaren 720S really is a force to be reckoned with.
MPG, running costs & CO2
The 720S will be devilishly expensive to run, but it's little different to rivals in that respect
There are few occasions when fuel economy of 23.2mpg can be seen as reasonable, but in the case of the 720S, which has the capacity for catapult acceleration and a 212mph top speed, that figure is more than respectable.
A CO2 emissions figure of 276g/km is still more than twice that of an ordinary family car, but it's no worse than that of a supercharged Jaguar F-Type V8 and less than what the less powerful Ferrari 488 GTB emits.
Partnership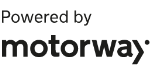 Need to sell your car?
Find your best offer from over 5,000+ dealers. It's that easy.
Of course, paying for fuel is likely to be one of the less financially draining aspects of keeping a McLaren 720S on the road. Although annual road tax will cost the same each year as any other car priced at more than £40,000, maintenance costs will be stratospheric. You won't want to book your McLaren into any old back-street workshop when servicing is due and replacement parts will be eye-wateringly expensive.
If you get into the habit of driving the 720S hard – and quite honestly, you will – consumable items such as tyres and carbon-ceramic brake materials will be very expensive to replace when worn. However, operating costs like these are just part and parcel of the supercar ownership experience.
Engines, drive & performance
The 720S driving experience is difficult to put into words
Carbuyer tries to shy away from superlatives wherever possible, but when a car produces 710bhp it's hard to express the result without lapsing into hyperbole. This is a 212mph car that can accelerate from 0-62mph in 2.9 seconds and five seconds later you can be travelling at 124mph. This is performance you could never hope to make full use of on public roads, while you really have to be quite determined and skilled to come anywhere near the full capabilities of the 720S on a race track.
Although the 4.0-litre V8 petrol engine features twin-turbochargers, it's power delivery feels closer to that of a far larger naturally aspirated engine. Pin the accelerator and there's absolutely no delay in the delivery of power – with an immediate response followed by a seamless, breathtaking surge of acceleration and a menacing exhaust note. It's an engine that truly deserves to be showcased, and while its glass cover and blood-red illumination may be showy, they're definitely appropriate touches.
Even more magical than the sheer power on tap is the fact that every bit of it is usable. There's no wasteful wheelspin in dry conditions, just near relentless acceleration. While in wet conditions it's possible to spin the rear wheels up to fifth gear, the 720S always remains secure and planted to the tarmac, with only minor steering and throttle adjustments required to keep it on under control. The brakes are every bit as impressive, too. As the huge carbon-ceramic brakes discs are capable of scrubbing off huge amounts of speed continuously without displaying any signs of weakening, even from triple digit speeds in the safe confines of a track.
The final piece of the jigsaw is filled by handling that's remarkably comfortable, given its uncompromising performance. Although the advanced carbon-fibre and alloy composite bodyshell is designed to be as light as possible, the 720S still weighs 1,419kg – about the same as a family hatchback. Yet, this weight figure becomes almost irrelevant as you encounter a corner in the McLaren.
There's no sensation of body lean and little feeling of inertia, the car simply responds obediently to your commands through a steering wheel brimming with feel, and tracks along your chosen cornering line – at seemingly any speed. Switch the drive programme out of road-orientated 'Comfort', more entertaining 'Sport' or 'Auto' mode and into 'Track' first and you could be forgiven for feeling like a Le Mans racing driver – the secure feel of the 720S fills you with confidence and a feeling that nothing could possibly beat you on a flying lap. There's even a Variable Drift Control feature that allows you to generate huge powerslides (on track of course) without risk of an embarrassing spin.
Yet on the road, it has a ride quality that is close to the McLaren GT, absorbing bumps and road imperfections in a way you simply wouldn't expect.
Factor in the noise (an incredible, operatic howl that's further sharpened by an optional sport exhaust) and the McLaren driving experience has every one of your senses working overtime. It's utterly spellbinding and worth the £200,000 cost of admission alone.
Interior & comfort
Over £200,000 buys peerless materials and cosseting comfort.
The interior of the McLaren 720S is every bit as thoroughly designed as the outside. While the most compelling feature is its dual-mode instrument cluster, with its focused, bare-basics track mode display that transforms to a more comprehensive readout for times when distractions aren't quite so critical.
That display is the centrepiece of a dashboard that wraps around the driver and passenger, enveloping them in some of the best materials you'll find in any car today. Seats and door surfaces are swathed in tactile, aromatic leather and switchgear is embedded in machined aluminium billets. Nothing looks to have been built to a price – and this isn't something we've always been able to say of cars from McLaren.
The needs of today's driver have been well and truly embraced, with a clear, portrait-orientated central infotainment display that offers a wealth of driver-configurable information. It also allows access to the many ways you can customise the way the car is set up, while specific settings are displayed on the dashboard so as to minimise the time your eyes spend away from the road.
Yet, for all the clever equipment and top-drawer materials, it's the way the 720S rides that most imparts a feeling of luxury. While track time underlines much of the clever development the suspension has been through, the way the car glides on motorways makes it very easy to live with.
A journey back from Silverstone with the cruise control set to 70mph and a favourite album playing will be as much a joy as all those incredible lap times you've put in on the circuit.
Practicality & boot space
Load lugging isn't on the menu, but the 720S is comfortable and easy to use
The McLaren 720S is a very well designed car. Its mechanical features, engine, body components and passenger compartment have been planned in such a way that all the available space is wisely used and none is wasted. The result of this is a 150-litre storage compartment in the nose and a further 210-litre compartment at the back.
While neither of these are a shape that'll allow bulky items to be carried, the volume on offer is enough for a surprising amount of holiday baggage or crash helmets and safety gear for a trackday. And, although the inside of the car isn't exactly Citroen-like in the number of storage cubbies available, neither driver nor passenger will feel space is at a premium.
The impression of clever design is strengthened by the dihedral doors, which – despite their crowd-gathering appeal – turn out to be eminently practical. They open far wider and take up far less space than conventional doors would, offering a wide aperture that makes getting in and out a breeze, even in confined spaces like underground car parks.
Once installed in the figure-hugging, exquisitely upholstered seats, your view of the road is panoramic thanks to stunningly slim windscreen pillars. This makes it easy to see the 720S' expensive corners and takes much of the stress out of negotiating busy urban streets. It also makes it easy to place the McLaren in fast corners – its natural habitat.
Reliability & safety
No official crash-test result, but the 720S will do its best to prevent you crashing
The £200,000 720S will only be sold in limited volumes and it's highly unlikely that it'll ever be put through its paces by the independent crash-testing experts at Euro NCAP. But with its incredible handling and powerful brakes, potential crashes can be easily avoided.
The list of on-board safety equipment isn't as long as you'll get in a family saloon, but the car's unique carbon-fibre and alloy composite construction is incredibly strong. The McLaren 'Monocage II' chassis places passengers in an extremely rigid capsule, where safety is assured in even the most severe of impacts – crucial to keep you safe on a track, where the McLaren will reach speeds far beyond those likely to be encountered on the road.
Reliability is difficult to quantify – no McLaren owners have yet taken part in our annual Driver Power satisfaction survey. However, every aspect of the 720S has been painstakingly developed and so few examples will be sold that buyers can be sure of building a meaningful and mutually beneficial relationship with their car's maker.