Lamborghini Aventador coupe
"The Lamborghini Aventador supercar is faster and easier to live with than the Murcielago, which it replaced"
Pros
Jaw-dropping looks and noise
Incredible performance
Great build quality
Cons
High running costs
Too in-your-face for most
Width can cause problems on UK roads
If you're going to buy a supercar for the price of a respectable house, you may as well go the whole hog. Those who somehow aren't satisfied by the 10-cylinder Lamborghini Huracan should find the range-topping Lamborghini Aventador more to their liking.
The Aventador has been around for a few years, replacing Lamborghini's previous flagship, the Murcielago. Barring a few limited-edition specials, the Aventador is the ultimate expression of a modern Lamborghini and carries all the design swagger that a car with the famous bull badge on its nose ought to, complete with attention-grabbing 'scissor' doors.
It also has the mechanical muscle to justify its extrovert styling. There's a four-wheel-drive system, a chassis built from lightweight, high-strength carbon-fibre and a mighty 6.5-litre V12 engine. In 2017 Lamborghini gave the Aventador an update so substantial that an extra letter was added to its name – the Aventador S is now the name of the entry-level model and it's not a bad way to kick off the range.
Updates include the addition of four-wheel steering, enhanced electronics and suspension and even more muscular looks. There's even been a small power increase to 730bhp – although it's not as if power is in short supply in any Lamborghini. The Aventador S can dispatch 0-62mph in just 2.9 seconds and if you find yourself on a racetrack, you don't have to stop accelerating until you reach 217mph.
More reviews
In-depth reviews
For 2018, Lamborghini has advanced its technology even further and given us the Aventador SVJ, with active aerodynamics and 760bhp making it the fastest road car around the Nurburgring Nordschleife circuit.
Driving the Aventador S is an unforgettable experience, with that enormous engine roaring behind you and a brutal seven-speed clutchless manual gearbox at your command. It's not the easiest car to drive, though – and you'll always be aware of just how wide it is. But take it on the right road and you'll be smitten.
You'll also forgive the Aventador its cramped interior, its prodigious thirst for petrol and the enormous expense of taxing, servicing and maintaining it. And that's after you've paid over a quarter of a million pounds to buy it in the first place.
It's a thoroughbred, though, the latest and most well rounded in a long line of V12-engined Lamborghini supercars. Many of its forebears have become iconic and this kind of breeding is hard to put a price on.
MPG, running costs & CO2
Ownership requires very deep pockets
Once you've counted out the pennies to buy your quarter-million pound Lamborghini, you can turn your attention to the costs that'll continue once you've driven off the forecourt. For a start, there's the cost of keeping it fuelled. The Aventador doesn't claim to return more than 17.7mpg and you can expect this figure to drop if you spend a lot of time with the speedometer needle whipping rapidly around the dial. Choose the Aventador SVJ and this drops to 14.4mpg and emissions climb to 452g/km – or to put it another way, the exhaust gases of around three SUVs.
Then there's road tax, which will cost you £450 a year in years two to six, after an initial registration fee of just over £2,000. Finally comes the cost of keeping your Aventador in tip-top mechanical condition. Lamborghini service costs aren't to be taken lightly, tyres will be expensive to replace and making the most of all that power will take its toll on the brakes – which will cost big money to fix.
Engines, drive & performance
Hugely impressive high-speed stability
The fact that you're still here after reading the last section hints that this could well be the car for you. And it's this section that describes what the Aventador is all about. Pure exhilaration.
Partnership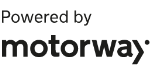 Need to sell your car?
Find your best offer from over 5,000+ dealers. It's that easy.
Just to repeat the headline figures: 0-62mph in 2.9 seconds and top speed of 217mph. Impressive numbers, but meaningless unless all that power can be used effectively. Thankfully, the 'S' improvements for 2017 made the Aventador better in this regard than ever before.
The seven-speed clutchless manual gearbox gives you racecar-style gearchanges – there's Strada street mode for comfort and a Sport mode for a bit more fun and on the track you can select a more extreme Corsa mode. There's also a cleverly named Ego mode, which allows you to tailor the suspension, power and gearbox settings to your precise requirements.
Also, not only is there four-wheel drive, but also four-wheel steering. This makes the Aventador even more responsive and it's easier to follow your chosen line through corners. There's additional downforce – thanks to an active airflow system – that pushes the car down onto the road at high speed to increase grip. It can be deactivated when not needed, though, such as when cruising on the motorway.
The steering of the Aventador feels just as informative, weighty and accurate as you'd want it to, and the suspension is quite firm, helping with stability, yet isn't uncomfortable when you get up to speed. It's a supercar, but that doesn't mean it's uncivilised – even the engine noise is bearable when you're covering motorway miles in style.
The 2018 Aventador SVJ features all of the above, but turns everything up to 11. Power increases to 760bhp, and while this only drops the 0-62mph time to 2.8 seconds, it now feels even more violent to drive. However, the main changes are thanks to its active aerodynamics and updated electronics. Three flaps (two on the nose and one above the engine) open and close to boost downforce by 40%, or reduce drag for an even higher top speed. Moving the downforce from side to side can even help the SVJ corner, improving its performance even further.
Interior & comfort
Very comfortable – for a supercar
The interior of the Aventador has to perform two jobs in one, and we think it does a very good job. When the Aventador is in sports-car mode, being driven energetically on a twisty road or racetrack, the seats are supportive in all the right places, holding you still even when huge cornering cornering forces are trying to throw you out.
When you're cruising in a more relaxed fashion, though, the seats in the Aventador S are comfortable. They're shaped well – only larger passengers will find them a little restrictive. You're also reclined into a seating position that puts you at ease and ready to concentrate on the business of driving and appreciate the clarity of the customisable electronic instruments.
The ride, too, has a split personality. It's firm enough to let the Aventador deliver its best on the race track, but controlled enough to feel smooth when all you want to do is cover miles quickly. Most surprisingly, even that incredible V12 exhaust howl that's so unmistakable – and deafening – on the track settles down to a background hum when you're cruising.
With hard bucket seats, the Aventador SVJ is less forgiving, proving uncomfortable and with previous little headroom. New hardware for the rear active aero also means rear visibility is practically zero.
Practicality & boot space
Small boot and awkward interior access
Nobody is about to argue that a two-seat supercar is what you'd call 'practical'. However, even a car like the Aventador has to make a few concessions to everyday usefulness.
There are precious few storage compartments inside – you might be able to cram a few odds and ends in the centre console, glovebox and behind the seats, but you're largely limited to what you can put in the outside storage compartment. This takes the form of a 100-litre tub at the front end of the car, and will only really allow soft, deformable luggage bags.
Even if you have absolutely no requirement for luggage space, the Aventador will still be a tricky car to live with every day – although visibility through the front and side windows is sufficient on a racetrack, rear vision is almost non-existent and reversing is a chore. Low window height can make drive-through restaurants a messy experience, while the Lamborghini's width makes it a liability in car parks.
Reliability & safety
Lamborghini benefits from Audi ownership
Lamborghini is now owned by premium carmaker Audi, which is part of the Volkswagen Group, alongside Bentley. It goes without saying that Lamborghini is a flagship brand, and every aspect of its build quality meets the high standards that you'd expect. The interior exudes attention to detail and the materials used are all from the top drawer.
Sadly, too few Lamborghini owners have participated in our annual Driver Power survey for us to get a solid answer to the question of reliability and ownership satisfaction. We are aware that older Lamborghinis could face overheating issues, but are assured that this is no longer the case.
Owing to the low number of Aventadors produced, it's extremely unlikely that the model will ever be tested by independent crash safety experts Euro NCAP. However, it's equipped with airbags and – as you'd hope – stability control to minimise the risk of an accident occurring.
Price, value for money & options
Very expensive, but cheaper than direct rivals and very inefficient
It could be argued that the Aventador doesn't really have any rivals. It's sufficiently individual in its appeal that buyers will choose the Lamborghini on its own strengths, rather than as the result of a comparison against a Ferrari or McLaren.
Once you reach this rarified part of the car market, it becomes increasingly likely that buyers can afford to simply get all three. And even if you can't quite stretch to doing that, it's hard to criticize the Aventador for its value for money. As the era of plug-in hybrid and electric supercars takes off, some may baulk at the Aventador's astronomical emissions – for moral if not monetary reasons.
Although a quarter of a million pounds is a huge amount to spend, the Lamborghini's virtues speak for themselves and sat nav, climate control and carbon-ceramic brakes are all included, so you can't accuse it of skimping on the essentials. Costing around £360,000, the Aventador SVJ is even more exotic, but backs its price up with searing performance.