New Lamborghini Aventador SVJ 2019: price, specs and on-sale date
More power, less weight and advanced aerodynamics for ultimate V12 Lamborghini
Lamborghini has unveiled the fastest, most powerful version of its Aventador supercar yet. Exclusivity is assured, too – only 900 examples of the Aventador SVJ will be built, each with a £292,000 price tag, excluding tax.
SVJ stands for Super Veloce Jota – essentially 'super-fast track' – and that sums up exactly what this most extreme of Lamborghinis is all about. It's designed for race-track speed above all else, and currently holds the lap record for production cars on the famous Nürburgring Nordschleife circuit in Germany, with a time of 6:44.97.
Lamborghini Aventador SVJ design and engineering
Lamborghini has made sure that nobody will mistake an Aventador SVJ for any other car. It has a more aggressive look than other Aventadors, while producing more aerodynamic downforce for more on-track grip. In fact, Lamborghini claims 40% more downforce than the Aventador SV.
The front end is wider than before, with a newly designed bumper that incorporates hungry-looking air intakes. The side skirts are new, and help to channel air into even bigger and more prominent side air intakes than those of the regular Aventador. Around the back, the SVJ's enormous rear spoiler is also new, and incorporates side winglets that improve aerodynamics.
Both the rear spoiler and nose incorporate moving components that form part of Lamborghini's active aerodynamics system, which not only contributes to reducing wind resistance, but can work in an 'aero vectoring' mode that optimises airflow when cornering. The SVJ's exhaust system is just as unmissable: its twin, large, high-mounted exits are said to resemble those on sports motorbikes. They protrude above a distinctive rear diffuser with six vertical vanes, which represents the final stage in managing airflow as it passes beneath the car – again with aerodynamics and downforce in mind.
There's a set of special 'Nireo' alloy wheels that contribute additional weight-saving, with an alternative 'Lerion' design available, both being wrapped in specially developed Pirelli P Zero Corsa tyres. The look is completed by a quick-release engine cover with a design that matches the 'Y' theme seen elsewhere, and that affords a view of the powerful V12 engine concealed below.
Engine and performance
All this aerodynamic refinement comes in an effort to make the most of every one of the SVJ's 760bhp. This comes from the most powerful series-production V12 engine Lamborghini has ever built. It uses exotic titanium for several special performance-boosting components, and can take the SVJ from 0-62mph in 2.8 seconds, and 0-124mph in just 8.6 seconds, where safe and legal to do so. Fortunately, Lamborghini boasts that the brakes are well up to the task of containing that power – they can haul the car down from 62mph to a stop in just 30 metres.
The suspension is appropriately sophisticated and has been worked over to provide more grip than in other Aventadors, with even greater resistance to body lean. The suspension components, four-wheel drive and and rear-wheel steering systems have been recalibrated to increase the SVJ's eagerness for direction changes, with a claimed increase in steering feedback to add to the track driving experience.
Technology and equipment
Inside, it's immediately apparent that the SVJ is a driver-focused machine, with a TFT digital instrument panel that prominently displays the active aerodynamic settings and which of the three driving modes – Strada, Sport and Corsa – is selected.You can opt for an infotainment system with Apple CarPlay, and Lamborghini has made this a no-cost option, recognising that many will wish to keep their SVJ free of such creature comforts.
More functional is the optional telemetry system, which records lap times, track performance and trio data to allow comparisons between trips to the track. Other options are available – Lamborghini boasts that its Ad Personam customisation program is virtually limitless.
Lamborghini Aventador SVJ price and on sale date
The Lamborghini Aventador SVJ is available now, with customer deliveries commencing at the beginning of 2019. Only 900 examples will be offered on the global market and UK customers face a £291,667 price tag – plus tax.
Best new car deals 2022: this week's top car offers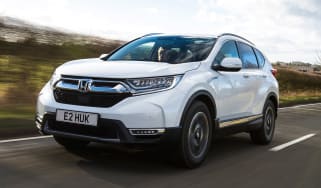 Best new car deals 2022: this week's top car offers
Top 10 best cheap-to-run cars 2022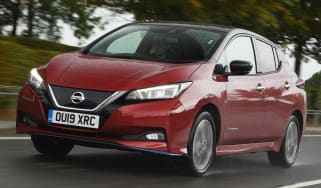 Top 10 best cheap-to-run cars 2022
It's here: all-new Range Rover Sport unveiled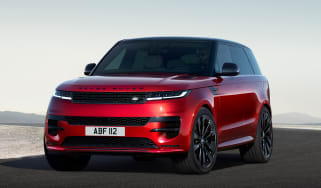 It's here: all-new Range Rover Sport unveiled