Lamborghini Aventador Roadster convertible
"The Lamborghini Aventador Roadster is a supercar with incredible performance matched by head-turning looks and sure-footed four-wheel drive"
Pros
Incredible looks
Sure-footed handling
Breathtaking performance
Cons
Fairly firm ride
Incredibly expensive
Roof panels use luggage space
Lamborghini is associated with the kind of cars that appear on bedroom-wall posters and the Aventador Roadster is just as attention-grabbing as any of its illustrious forebears.
Take the Lamborghini Aventador coupe – a snarling V12-engined supercar that competes with the Ferrari 812 Superfast and McLaren 720S – and remove the roof to allow that wailing exhaust note to be heard. That, basically, is the Aventador Roadster recipe – it barely sacrifices any of the thrills that Lamborghini's flagship model can deliver, but adds an extra dimension of open-air exhilaration.
Unlike many open-top supercars, the Aventador isn't actually a full convertible. Where the Ferrari Portofino has a roof that folds away, the Roadster has removable carbon-fibre roof panels that fit in a dedicated storage area in the nose. This means you can't 'go topless' without coming to a halt, but also means the car's stiff structure isn't too badly affected by the absence of a solid roof to hold it together.
If the Aventador Roadster doesn't quite deliver enough excitement to satisfy you, there's an even more powerful Roadster S that boosts output from an already-huge 690bhp to a colossal 730bhp. That's enough for 0-62mph in three seconds flat and the potential to reach 217mph if you can find a safe, legal stretch of tarmac long enough to travel down at more than three miles a minute.
If you're the kind of supercar owner who favours track driving, you might find the Aventador Coupe slightly more responsive when driving hard, but most enthusiastic drivers will barely notice on public roads. And when that V12 soundtrack reflects off the scenery and into your ears, you'll have no regrets about choosing the Roadster.
MPG, running costs & CO2
Deep pockets are essential, but fuel economy has improved
The best things in life may be free, but some of the most expensive are very good, too. The Lamborghini Aventador Roadster costs almost £300,000 to buy and will continue to drain your wallet every time you press the start button.
More reviews
In-depth reviews
Despite economy-minded technology like stop-start and cylinder-deactivation, fuel consumption of 17.7mpg at best can be expected – or 16.7mpg for the more powerful Roadster S. CO2 emissions of up to 394g/km are four times as high as a typical supermini, and you'll incur the maximum 37% rate of Benefit-in-Kind (BiK) tax if you're in a position to run a Lamborghini as a company car.
There's good news, though, when it comes to resale values. Lamborghinis have always been sought-after secondhand, and the healthy market for well kept examples means you'll see a decent portion of your money back when it comes to time to sell.
Engines, drive & performance
Huge performance and lots of grip
Even the bravest of drivers might be intimidated by the Lamborghini Aventador Roadster's sheer dimensions, but every inch of metal is needed to cover the muscle that lurks beneath. It dwarfs the Ferrari 488 Spider and isn't quite as nimble as a result. But the Aventador makes up for that with brute force and four-wheel-drive grip.
Whether you choose the regular model or the more powerful S, the Roadster is a thoroughly intoxicating experience. The steering is satisfyingly heavy and the pedals need a meaty shove, but there's loads of feel from the controls. And while the Lambo's weight is always evident, clever electronic dampers help to keep it virtually flat in hard corners.
Partnership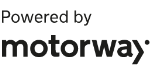 Need to sell your car?
Find your best offer from over 5,000+ dealers. It's that easy.
Those dampers are controlled by a vehicle dynamics system with Strada (street), Sport and Corsa (track) modes, as well as a customisable 'Ego' mode that lets you combine whichever engine, gearbox and suspension settings you like. It's even possible to mix the softest suspension and the raciest engine setup, for mischievous yet comfortable motorway blasts.
'Blast' is the operative word, with 690bhp from the standard engine and 730bhp if you opt for the Roadster S. The 6.5-litre V12 is a masterpiece of controlled aggression and will catapult the car to 62mph from rest in three seconds dead, screaming a spine-tingling song as it does so. The acceleration barely lets up until the speedometer needle has travelled a long way around the dial, finally resting at 217mph.
On a public road, you'll barely scratch the surface of what the Aventador can do, but there's huge fun to be had even without flooring the accelerator. Four-wheel steering enables tight back-road corners to be taken with confidence and the Strada suspension setting is remarkably comfortable even when faced with Britain's bottomless potholes. Better still is the fact that this two-metre-wide powerhouse doesn't feel that size until you have to deal with urban width restrictions.
At that point, the harsh realities of supercar ownership come crashing back to mind, but any such concerns evaporate when you're on right road on a sunny day.
Interior & comfort
Wind-in-the-hair thrills, but also comfortable on long trips
The variable damping system makes ride the ride rather firm when Sport or Corsa settings are selected, but you'll be enjoying yourself too much to notice. Strada mode, though, is remarkably smooth and just the job for reeling off the miles on a fast motorway trip. In many ways, expense aside, the Aventador is a remarkably easy car to live with.
The interior doesn't exactly cosset, but Audi's ownership of Lamborghini shines through in the way things are put together. Quality is far higher than used to be the case in near-bespoke Italian supercars, but it's fair to say that style occasionally overtakes substance in the way the Aventador's dashboard is laid out.
As you might expect, that fire-breathing V12 engine never quietens to a whisper, but doesn't overpower the radio and you can still hold a civilised conversation at the UK speed limit, even with the carbon roof panels removed. There's little wind buffeting, either. You can also choose to open the glass rear screen, which introduces a little more turbulence, but also allows more of that addictive engine note in.
Practicality & boot space
The Aventador is relatively practical, with the caveat 'for a supercar'. Drivers of this kind of machine don't expect a generous load area or seating for any more than two, but appreciate a car that isn't a constant pain to live with. And here, the Lamborghini gives a good account of itself.
Although its monumental width makes car parks and narrow urban roads a nuisance, you do at least have a clear view of the car's extremities. There's excellent visibility looking forwards, decent rear-view mirrors and an optional reversing camera to help with parking – a chore that rear-wheel steering makes easier, too. Taller drivers might have cause to complain, though, there's a relatively low windscreen header rail.
The removable roof panels aren't as easy to use as the simple button-operated electric hoods of some convertible supercars, but they're light to handle and don't get in the way when not in use – they live unobtrusively in the storage area in the car's nose.
This, incidentally, offers 100 litres of storage, and that's about all the luggage space you get. You'll need to travel light on a trans-European trip – a couple of soft, deformable bags in the front and passports and wallet in the glovebox are pretty much the limit.
Reliability & safety
Shares parts with established Aventador coupe
Time was that a Lamborghini had a certain air of 'home assembly' about it, but things have certainly changed since Audi took control. Today's models are built to exacting standards, which can be seen in the feel of the interior and the way all the panels align.
It's difficult to gauge owner satisfaction, though – Lamborghini has yet to feature in our annual Driver Power survey, and it's hard to imagine what complaints could be levelled about a car of this nature.
It's safe to predict that Euro NCAP will never crash-test the Aventador, but unless you try to use all its power in the wrong conditions, strong grip and powerful brakes should minimise the risk of a crash.
Price, value for money & options
Very expensive, but cheaper than rival open-top supercars
It's tricky to discuss value in the context of a car whose price can far exceed £300,000 depending on optional extras – and there are too many personalisation options to list. Whether the Aventador Roadster is worth £40,000 more than the Coupe, though, remains a valid question.
For some, the pleasure of pootling along a Mediterranean beachfront with nothing between your hair and the sky is priceless. The same applies to the difference between the regular Roadster and the more powerful S – for some, only the ultimate version will do and if there's a £30,000 premium, then so be it.
Although the Aventador technically has rivals, they're not all supercars. For the same money as the Lamborghini you could buy a bespoke Rolls-Royce Dawn or a sizeable yacht, and all have their own appeal. The Aventador Roadster really is a one-of-a-kind machine, beaten by Ferrari for finesse and McLaren for precision, but incomparable for sheer charisma.